Instructor's Guide to Media Activities
The purpose of this guide is to help you design effective instruction which incorporates digital media. It will help you develop activities that avoid many of the pitfalls that can make these projects frustrating for you and your students – and ensure that the digital media projects you assign are educationally sound, interesting and motivating.
To schedule a media software training workshop, fill out the Workshop Request Form.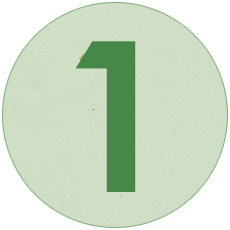 For every minute of a completed project, several minutes will be required for production. These times include all relevant tasks from planning to publishing and assume familiarity with the necessary software.
Project Type

Time Requirement

Min

Max

3-5 min video: interview/informal (minimal production value)

60 minutes

3 hours

3-5 min video: remix/mashup

60 minutes

3 hours

3-5 min video: creative/high production, (special effects, field recording)

4 hours

20 hours

10-12 min podcast: interview/informal (minimal editing)

30 minutes

2 hours

10-12 min podcast: creative/high production (effects, field recording)

60 minutes

3 hours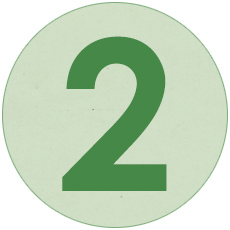 Some steps in audio and video production, such as file compression, take a certain fixed amount of time. Requiring students to produce deliverables throughout their project will mitigate situations where it is impossible to complete the necessary work by a deadline. Examples of deliverables are listed below. Consult with a Media Commons consultant to determine which apply to your assignment.
| Deliverable | Description | Time Due |
| --- | --- | --- |
| Outline 1 | key concepts, overall vision or approach, cast and roles, 3rd party media needed | early, before any production |
| Script 1 | dialogue, listed by speaker; can be rough (talking points) or verbose (to be read directly) | 25% into project timeframe |
| Script 2 | sequential list of shots, sketches, direction | 25-50% into project timeframe |
| Rough Cut 1 | unfinished audio/video edit | 75% into project timeframe |
1 applies to either audio or video projects
2
 applies primarily to video projects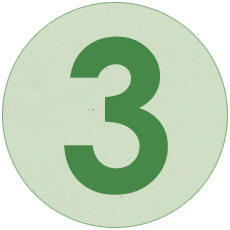 | Week | Task |
| --- | --- |
| | meet with MC consultant early in, or prior to, the semester to discuss project and to schedule in-class workshop(s) |
| 1 | introduce project and rubric to students |
| 2 | form student teams |
| 3 | in-class workshop with MC consultant |
| 4 | outline and script due |
| 5 | storyboard due |
| 6 | production begins |
| 9 | rough cut due |
| 13 | video completed and published to Kaltura, Canvas |
| 14 | peer to peer critique (as discussion on Canvas) or class screening |
Best Practices
There are a few basic guidelines that have a place in every project you assign and will vastly improve your chances of success.
Talk to us before the semester.
We can help you design your activity – and we'll be better prepared to help your students if we understand their needs.
Assign group projects.
Media authoring involves multiple roles that often work simultaneously. Working in teams will improve the overall quality of outcomes. We recommend teams of 2-3 students.
Decide on publishing format(s).
Will students be posting their work to their Penn State blog, iTunes U or YouTube? Or would you prefer they put a video file on a flash drive?
Assign short projects.
A good rule-of-thumb is that final videos should be 3-5 minutes long, and podcasts should be at most 10-12 minutes.
Require mid-project deliverables.
Audio and video production is very feasible with a little upfront planning. Last-minute work is usually of very poor quality, if it's finished on-time at all.
Provide copyright information.
Students can't put their work online or use it in their e-Portfolio if they're appropriating 3rd-party media illegally.
It is important to match the design of your activity with the level of thinking you hope to achieve from your students. Assigning a project that is either too complex or too simple may not yield the learning outcomes you expect. The following chart provides some basic examples matched with a range of target thinking skills.
Skill Level
Description
Examples
Creating

putting together ideas or elements to develop an original idea or engage in creative thinking

Short Videos or Podcasts


choose an overarching theme and tie in several course concepts to demonstrate understanding of interrelationships between concepts and the ability to transfer knowledge to new situations

Remixing


selecting, evaluating, and integrating 3rd-party media (as Fair Use) to create an original work

Evaluating

judging the value of ideas, materials and methods by developing and applying standards and criteria

Critique via Blogs
post videos or podcasts to a blog and elicit discussion around that media as blog comments; provide a list of required elements to include in comments

Analyzing

breaking information down into its component elements

Video Analysis
create a gallery of video clips illustrating a concept (ex. moments in a news broadcast which illustrate persuasive rhetoric)

Applying

using strategies, concepts, principles and theories in new situations

Podcast Interviews
identify experts, craft questions, and conduct in-the-field interviews

Simulations
role playing

Presenting
produce a video presentation formally illustrating key concepts

Understanding

explaining ideas or concepts; comprehension of given information

Reflection Podcast


provide verbal feedback or interpretation on a topic to demonstrate basic understanding

Video Annotating


comment on existing media using various audio/video annotating tools
You should allocate a few points in your grading for organization, production value, and communication of message. The bulk of the points should be applied to the quality of content. Although production value may not seem important, paying attention to details will keep students focused and will improve learning outcomes.
Criteria
Scoring Guide
Production Value
lighting
editing
compositing, effects, etc
sound

5 - excellent editing, lighting, etc
3 - shows understanding of quality production
1 - poor picture quality, sloppy, etc

Organization


completion of deliverables

5 - completed documentation (outline, storyboards) establishing plan for project
3 - completed documentation (but it did not contribute significantly to project plan)
1 - did not turn in all deliverables

Message
established purpose
vocal, written or visual expression of purpose

5 - establishes message and communicates purpose clearly
3 - message is present but confusing or disorganized
1 - unclear what this video is trying to communicate