This tutorial will show you how to create a new podcast in Adobe Audition.
Open the Adobe Audition application.
You will be brought right into the interface upon opening the application. For this project, we are going to first need to create a new multitrack session.
Open the File menu at the top of the screen and select New.
Select Multitrack Session.

A window will appear in the middle of the screen allowing you to:
Name your project.
Select a location for your project.
We recommend creating a folder for your project and then saving the session to that folder.
Click the Template dropdown menu and select the Podcast template.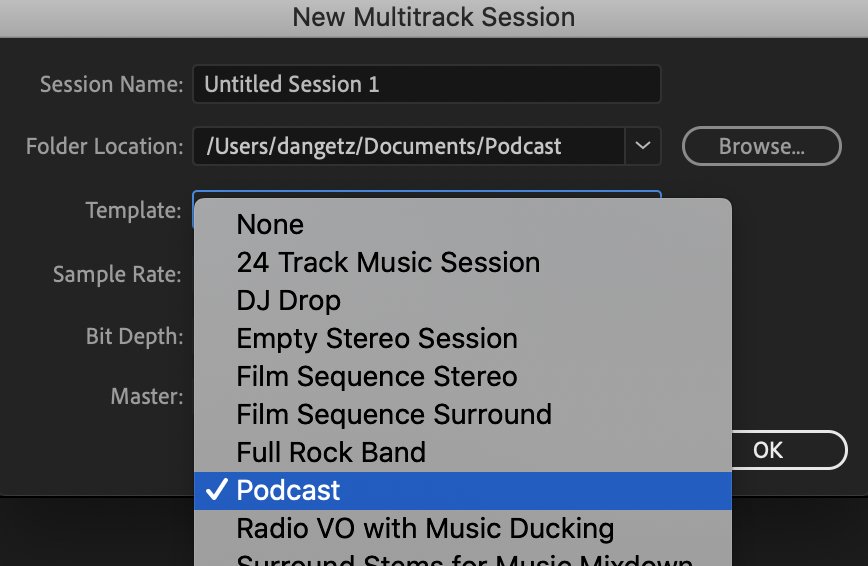 Click OK.
This will create a new multitrack session for you. It will include several pre-made tracks that you can use to record and edit. The track names will tell you what each track should be used for.