This tutorial shows where to locate sound effects to download and import into your project in Premiere Rush.
Premiere Rush has some built-in music but no built-in sound effects. Creative Commons licensed sound effects can be downloaded and imported into your project.
Access the Media Commons website.
Select Free Media Library in the site navigation menu.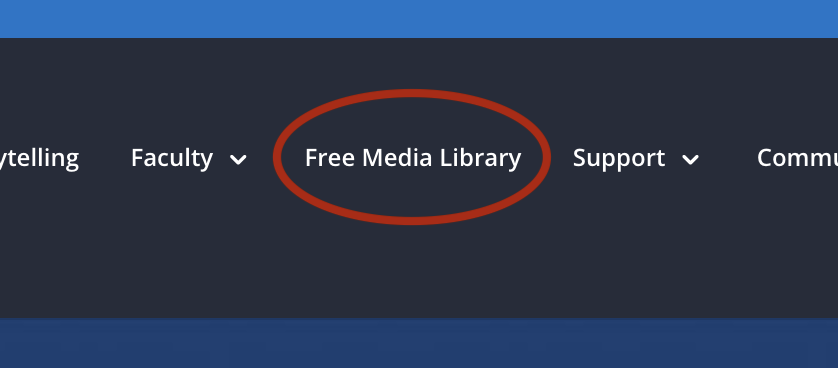 Scroll down the page and select the Freesound link to access the Freesound website.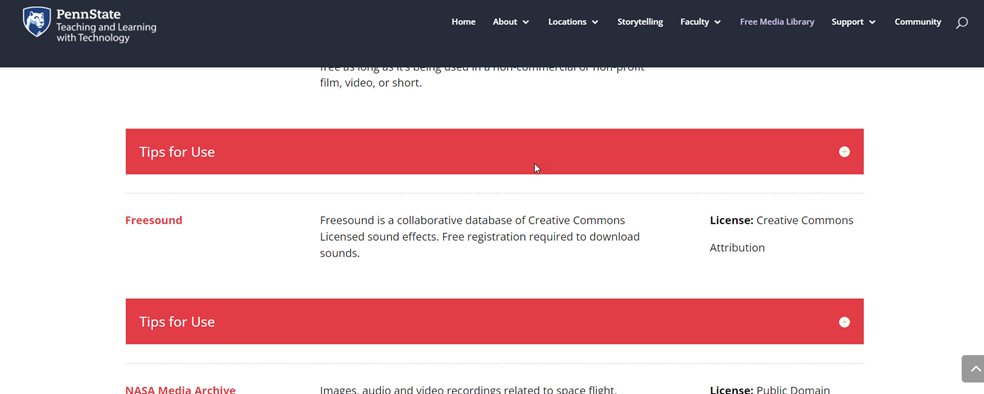 You will need to register for an account to download sounds. This account is free.
Click Register in the upper right corner of the page.
Fill out the registration form.
You can use whatever user name and email address you'd like.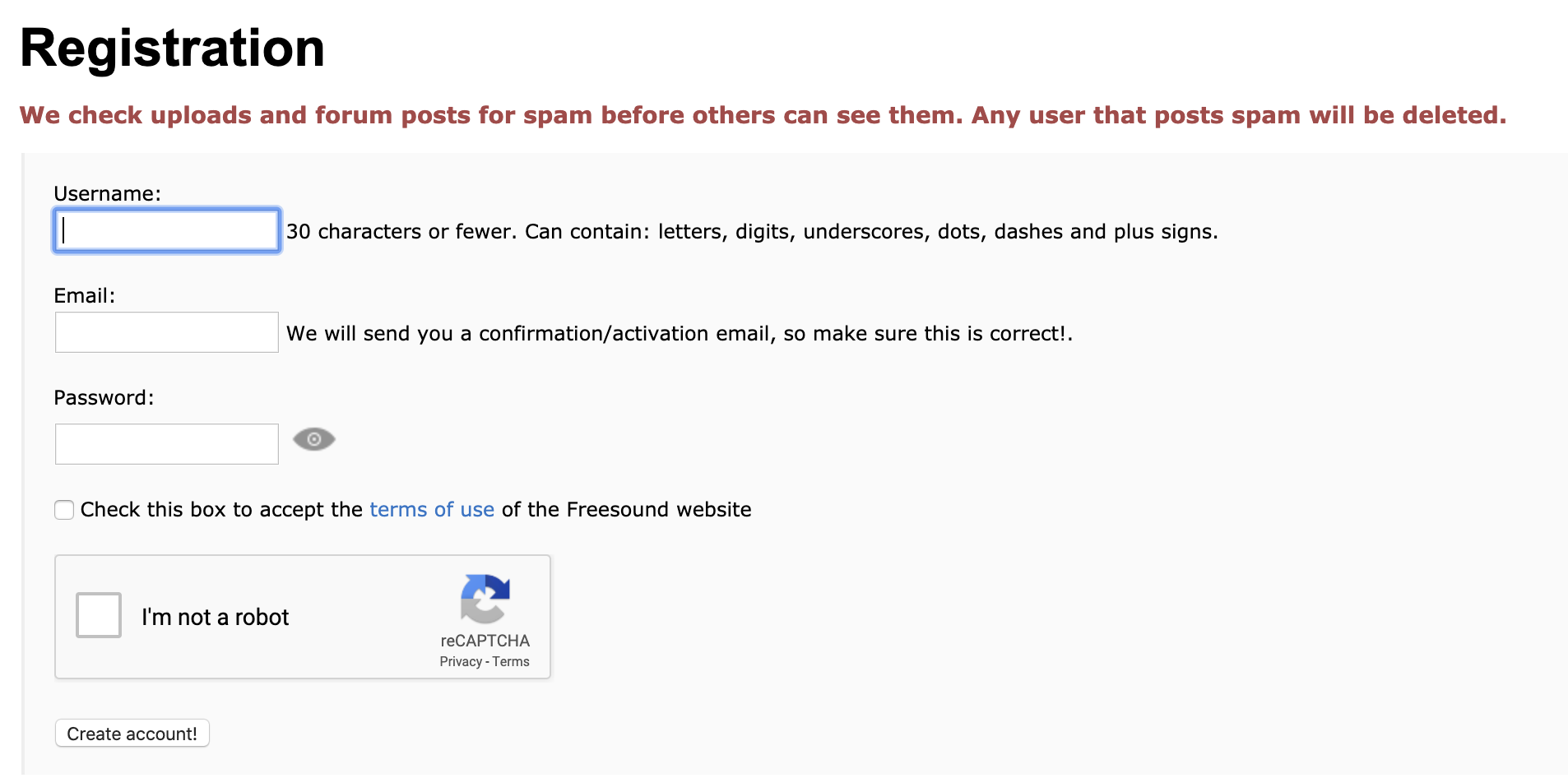 After submitting the form, check your email for an activation link.
Once you've activated your account, you can search for and download any sounds you need.
NOTE: When using Creative Commons licensed sound effects and music, you will need to cite your media's source. You can refer to the University Libraries Citation Guide for more information on citing sources.
To import your downloaded files, follow the steps for importing media in the Starting a New Project in Premiere Rush tutorial.
​