This tutorial will show you how to add videos directly into your Glideshow post in Adobe Express.
If you are adding a video to a post (as a Glideshow), make sure you create a post first!
Express makes it really easy to add YouTube, Vimeo.com, and Adobe Express videos into your page. All you need is the URL of the video from YouTube or Vimeo. (ex. https://www.youtube.com/watch?v=3K0RzZGpyds)
Once you've found a video and copied the URL, click on the + icon in your post, and then select the Video option.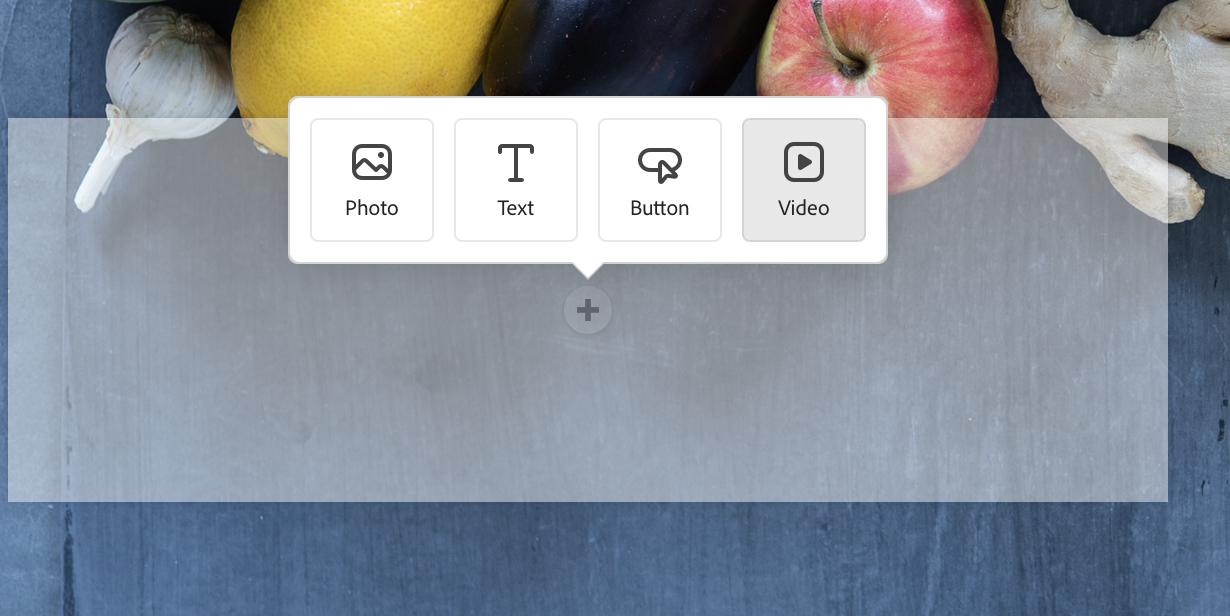 You'll then be presented with a blank window in which to paste your video URL.
Paste your YouTube, Vimeo, or Express URL right into the box.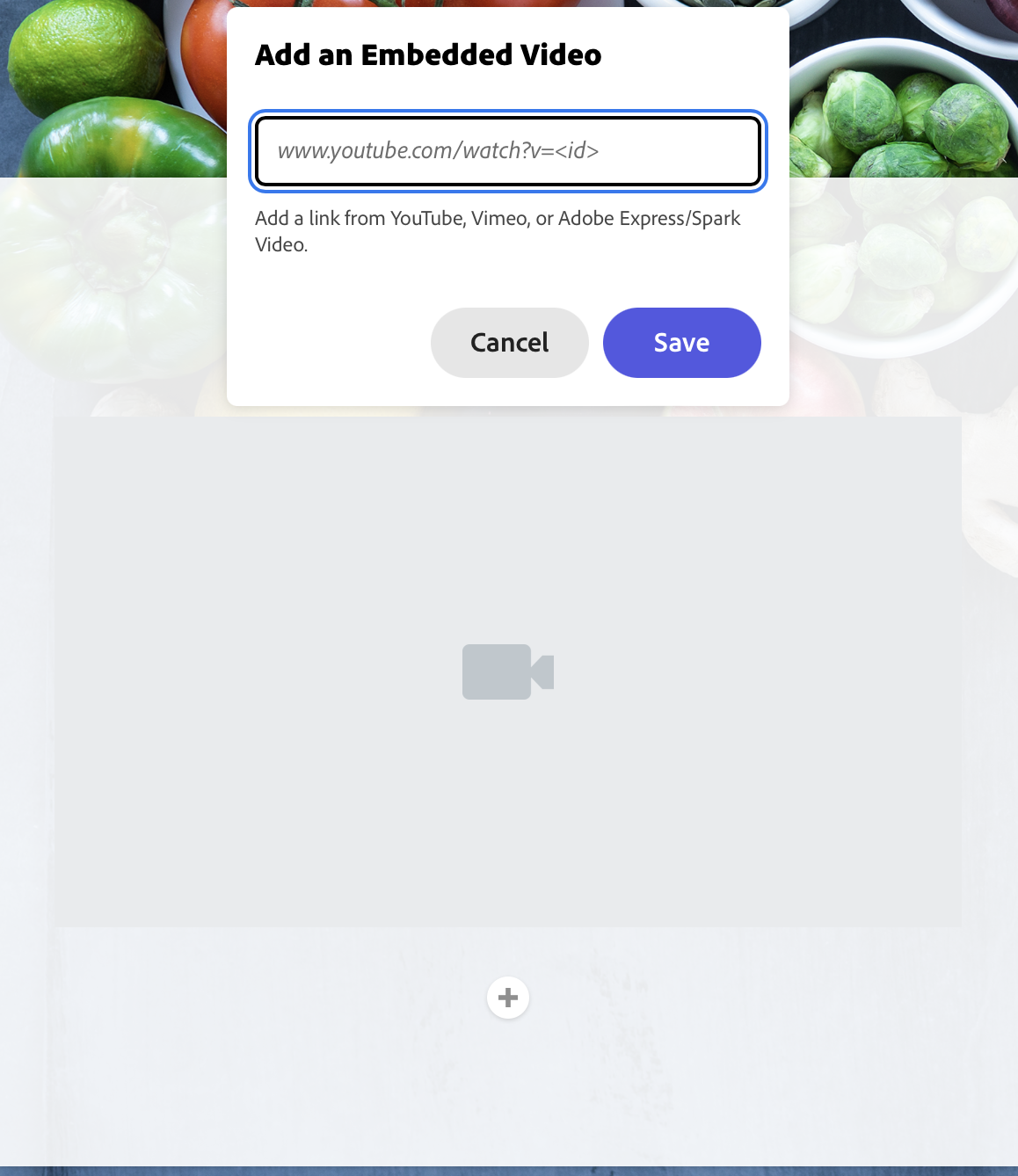 Click Save.
Express will automatically add the video directly into your post, so it can be played right from your page.