One Button Studio 2.0 Launches Across the Commonwealth
Check out our new One Button Studio overview to see how it all comes together ↗
In the Fall 2021 semester, Media Commons embarked on the ambitious (and somewhat rushed, due to pandemic stops and starts in the Summer) project of rolling out a wholly new version of the One Button Studio across the Commonwealth. The OBS was initially launched in Fall 2012 and over the last decade has been an integral video creation tool for tens of thousands of Penn State students, faculty and staff.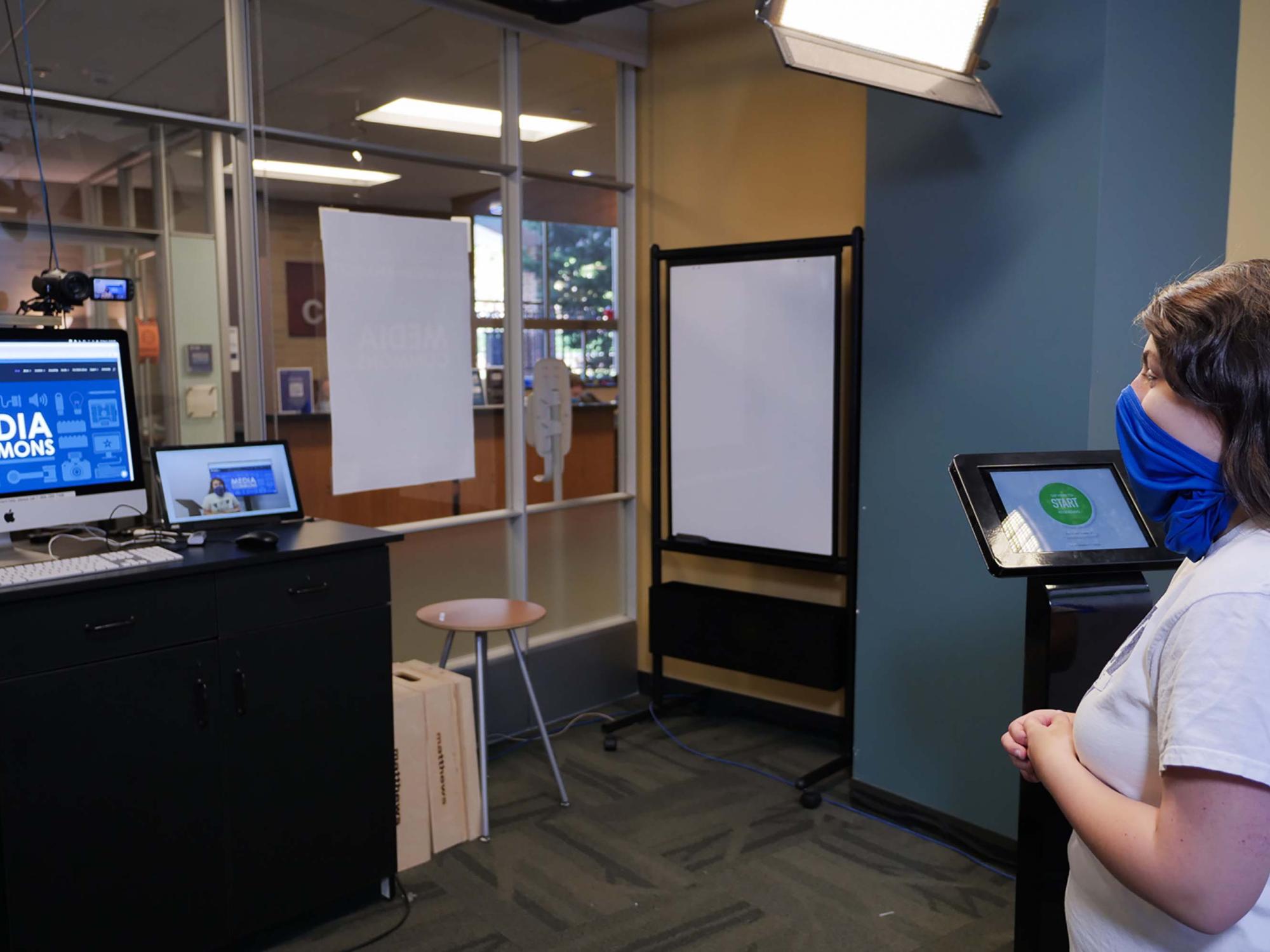 A student records in the One Button Studio at Penn State University Park's Knowledge Commons
The Studio has always been an in-house invention, but version 2.0 saw an effort to streamline its components, enhance its reliability and build a foundation for robust support and future-forward new features. A rebuilt Mac app is the engine of the studio while a brand new iOS app allows the video creator to drive the studio's recording functions – as well as allowing for fast previewing and selection of clips and easy saving to a traditional flash drive as well as Kaltura.

Just some of the new features in OBS 2.0
In the course of installing the studio, intrepid OBS project coordinator, Nate Ulrich and Knowledge Commons consultant, Trace Brown logged 2400 miles of travel throughout Pennsylvania. They were supported by remote system administrator, Rusty Myers and OBS developer Brian Shook. And, of course, none of this installation could have happened without the patience and skill of our campus contacts across University Libraries, Information Technology and OPP.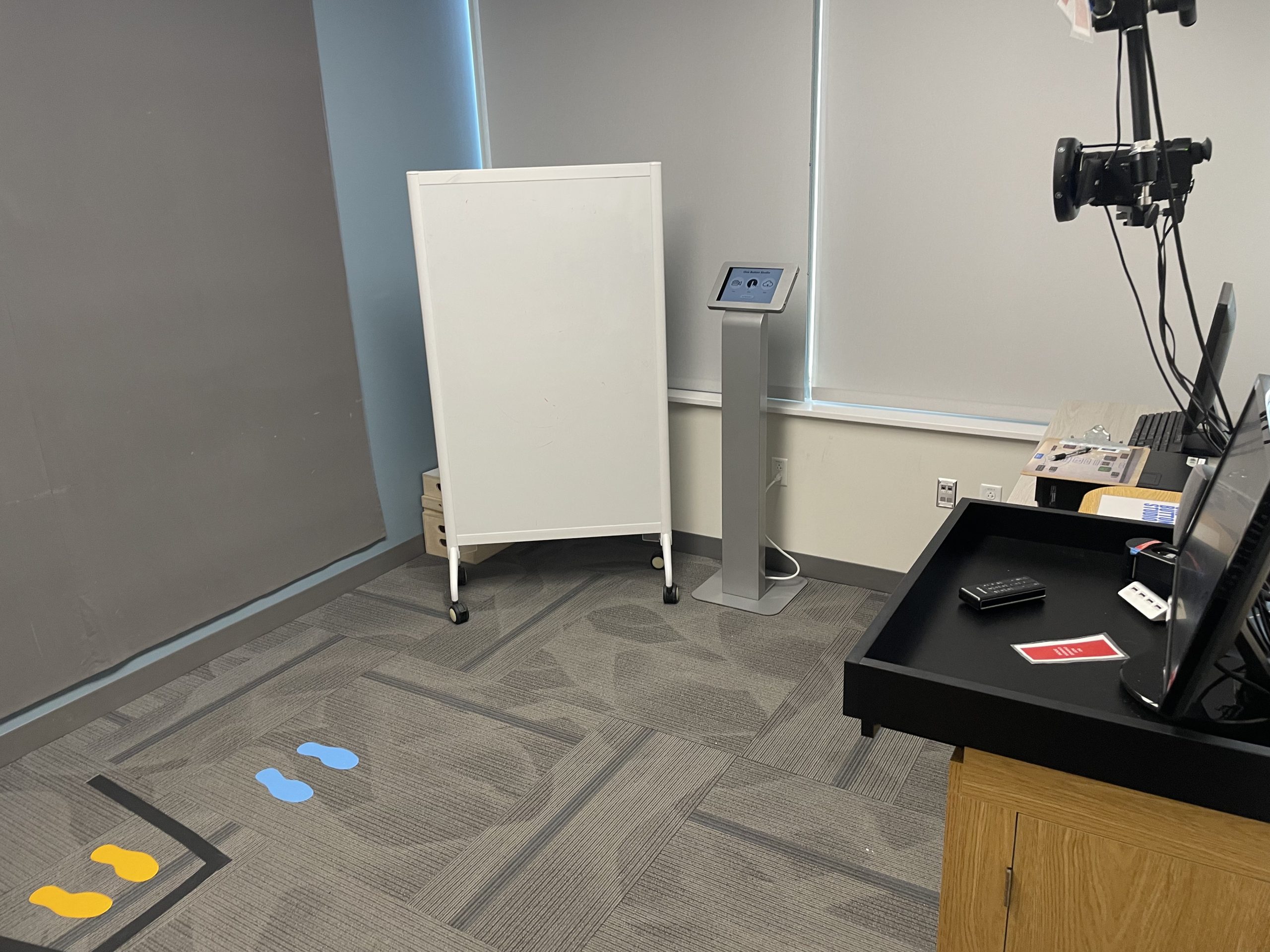 Freshly updated OBS at Penn State Beaver, September 2021
The One Button Studio 2.0 story continues with a January 2022 update in the works that will bring increased stability and usability enhancements through a seamless remote update. Expect further development through the Spring 2022 semester as the new studio hits its stride.