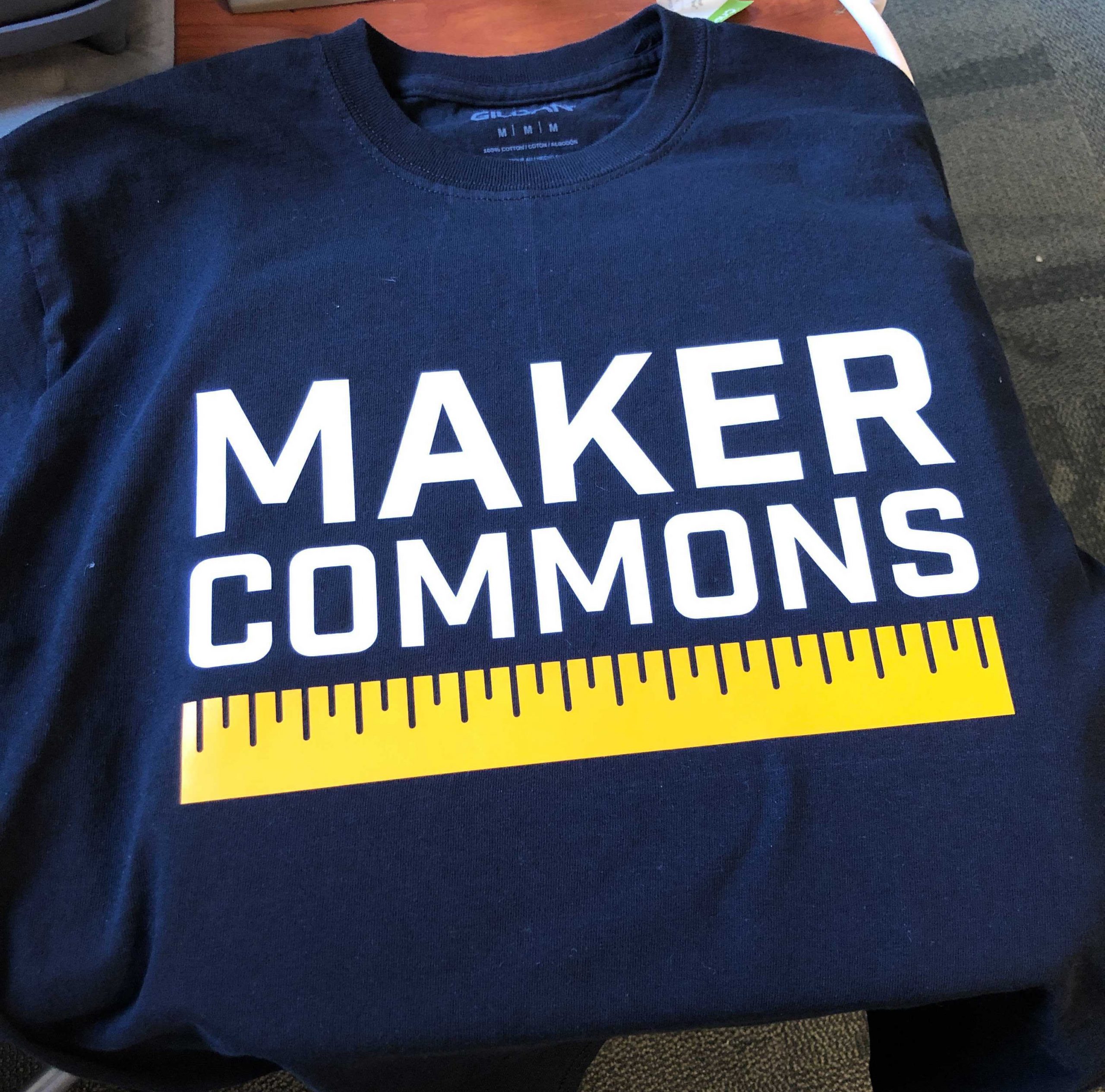 Heat-transfer vinyl cut with the Cricut and applied with a heat-press.
Media Commons spent the beginning of 2021 researching, testing, and investing in new-to-us maker technologies to really expand on what can be made in our Maker Commons spaces!
These technologies can be used individually or mix and matched!
Currently in a pilot stage for us, these making technologies can be used by any student, faculty member, or staff member at Penn State, University Park. Stop by during our open hours to learn more, or make an appointment to start making!
These tools are not yet available at Commonwealth Campuses, but we hope to expand in the near future.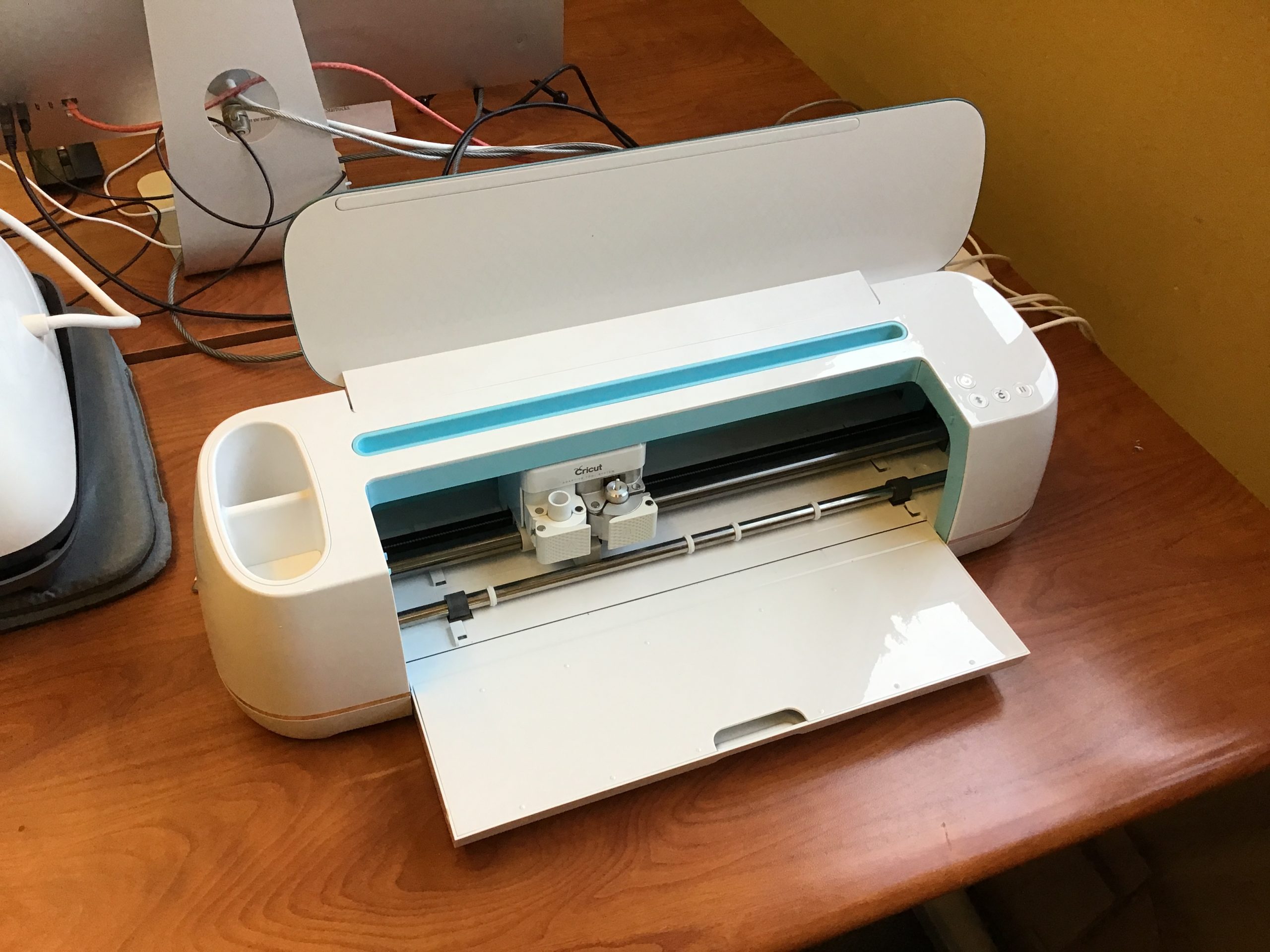 The Cricut Maker is a cutting machine that robotically cuts shapes and designs out of all kinds of materials from vinyl to chipboard. The opportunities for creative making are truly endless!
We currently have one Cricut located in the Pattee Library Media Commons.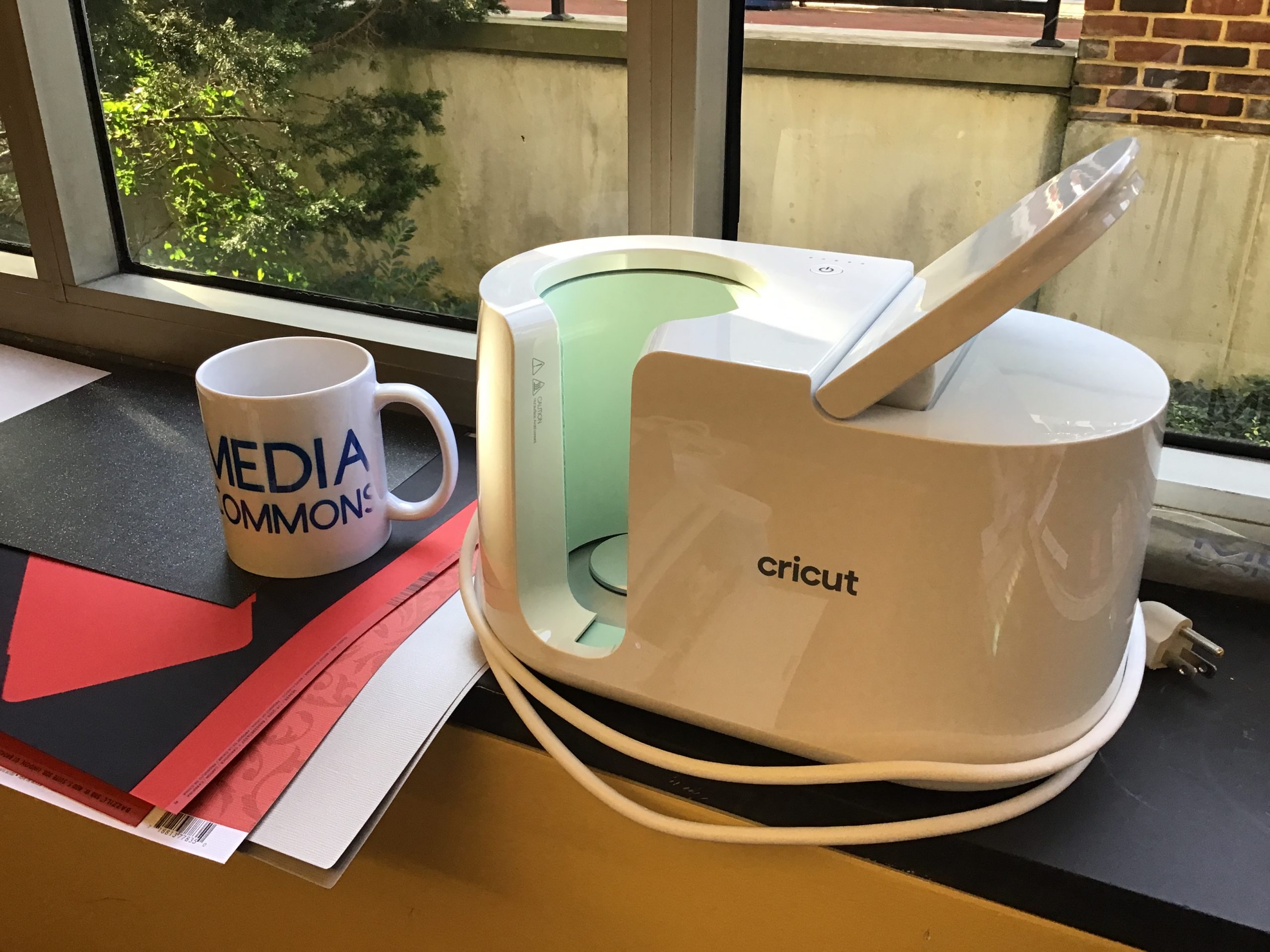 "Infusible Ink" cut with Cricut and applied to the mug using a mug heat-press.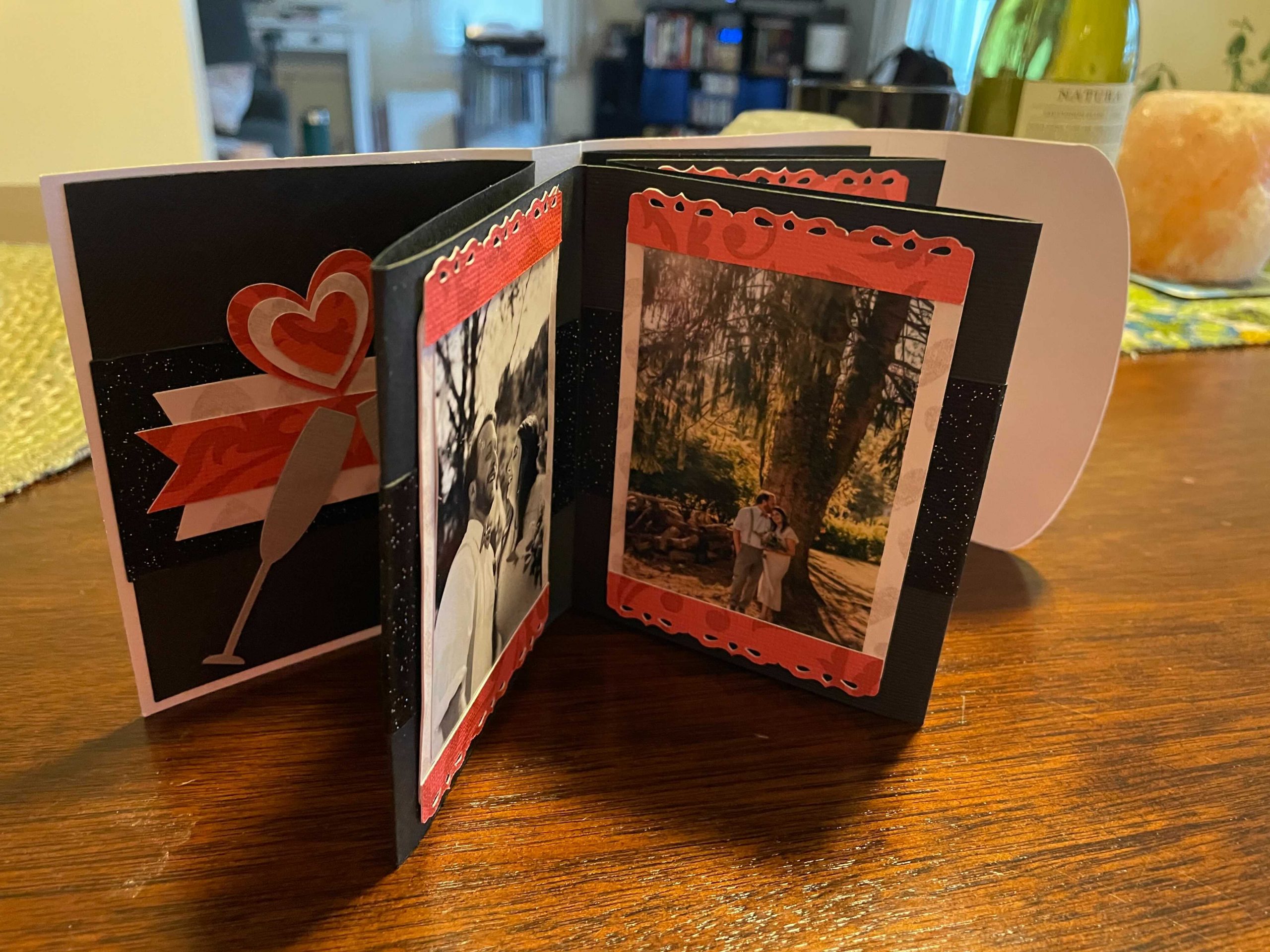 Paper cut with Cricut and glued together into a book.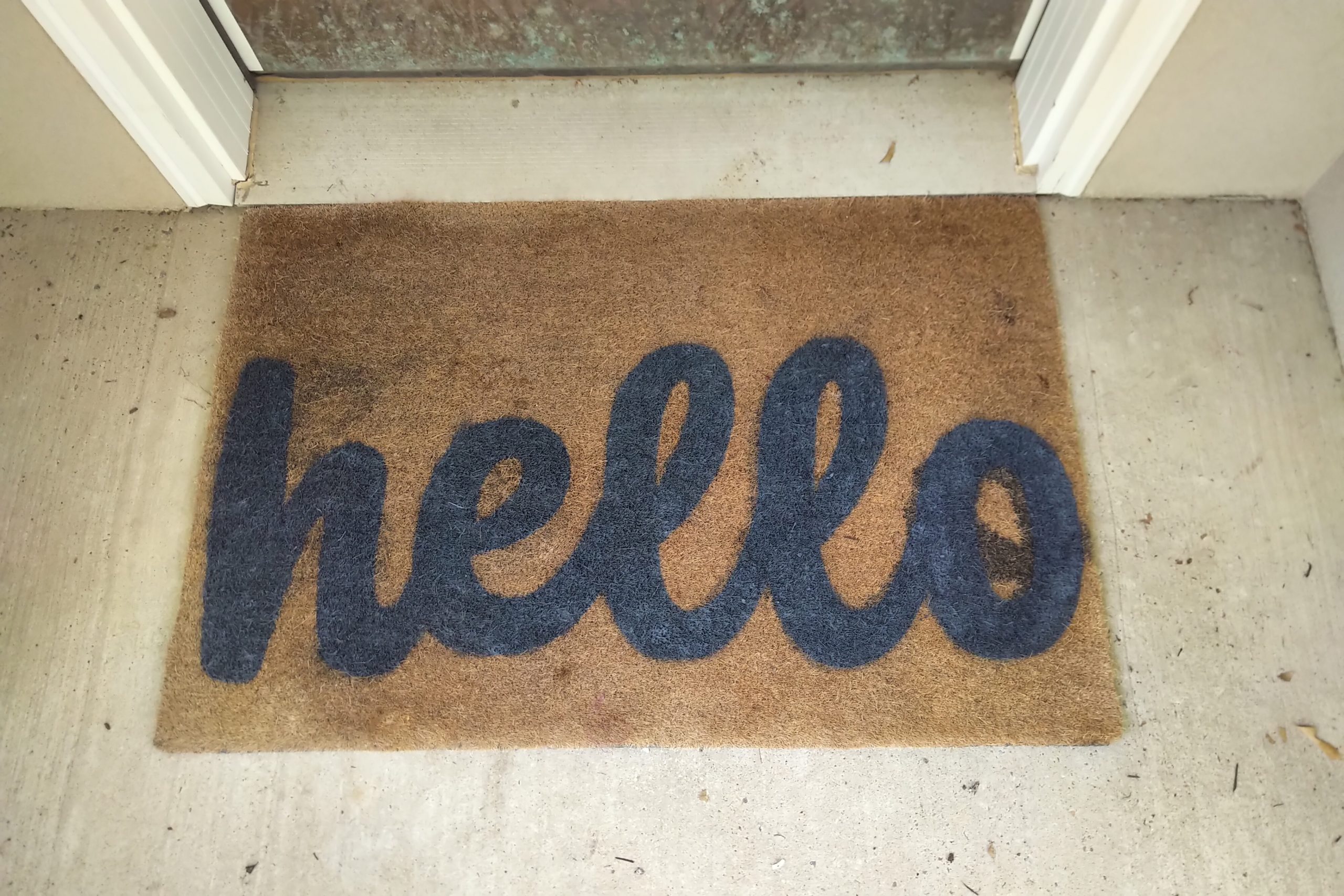 Stencil cut out of adhesive vinyl, applied to door mat, and design applied with wood stain.
Media Commons has two sewing machines for making any fabrics project, only limited by your imagination!
Bring in your own fabric or work with the pieces we have available. Incorporate 3D prints or conductive thread to really take your making to another level.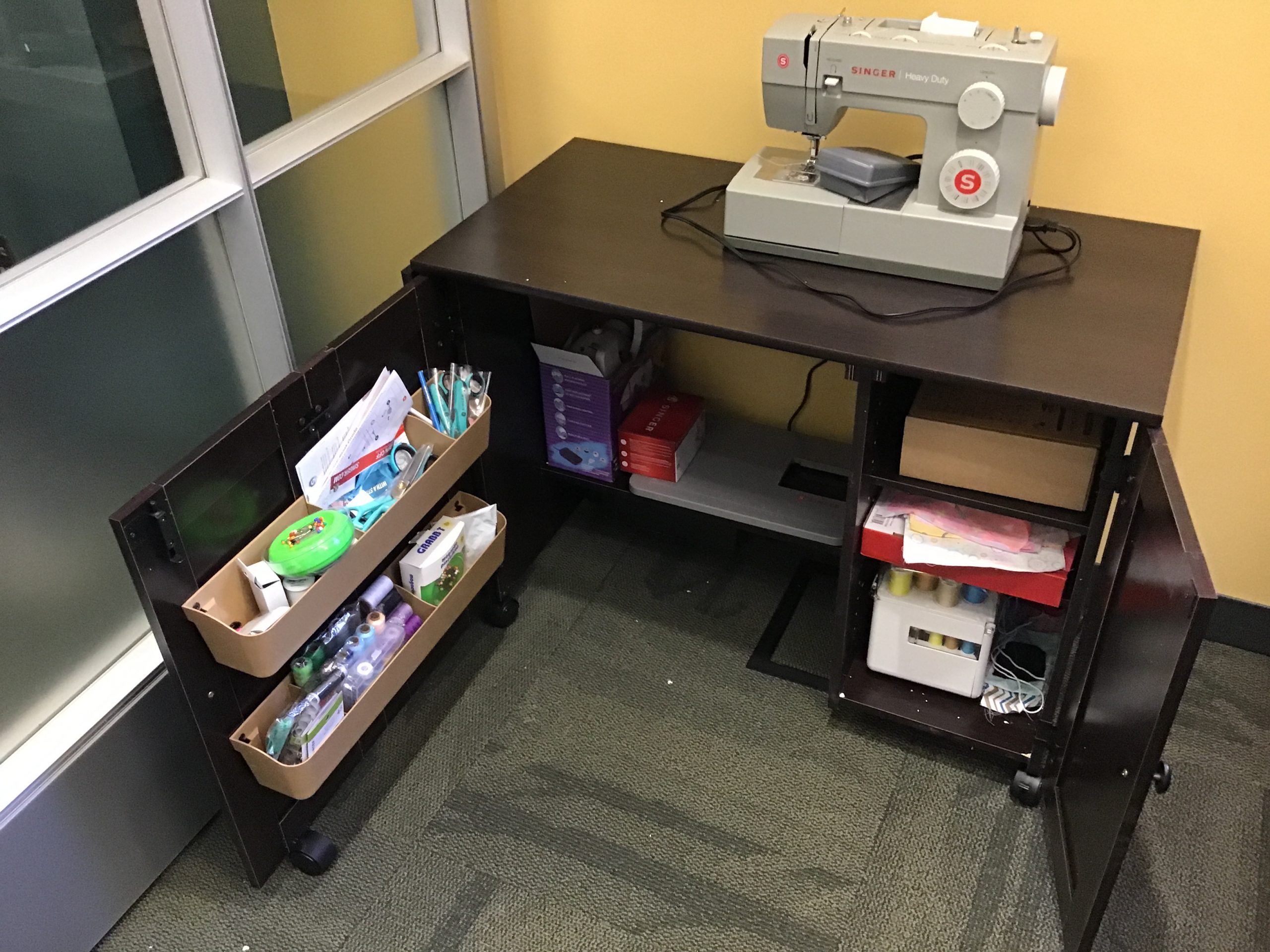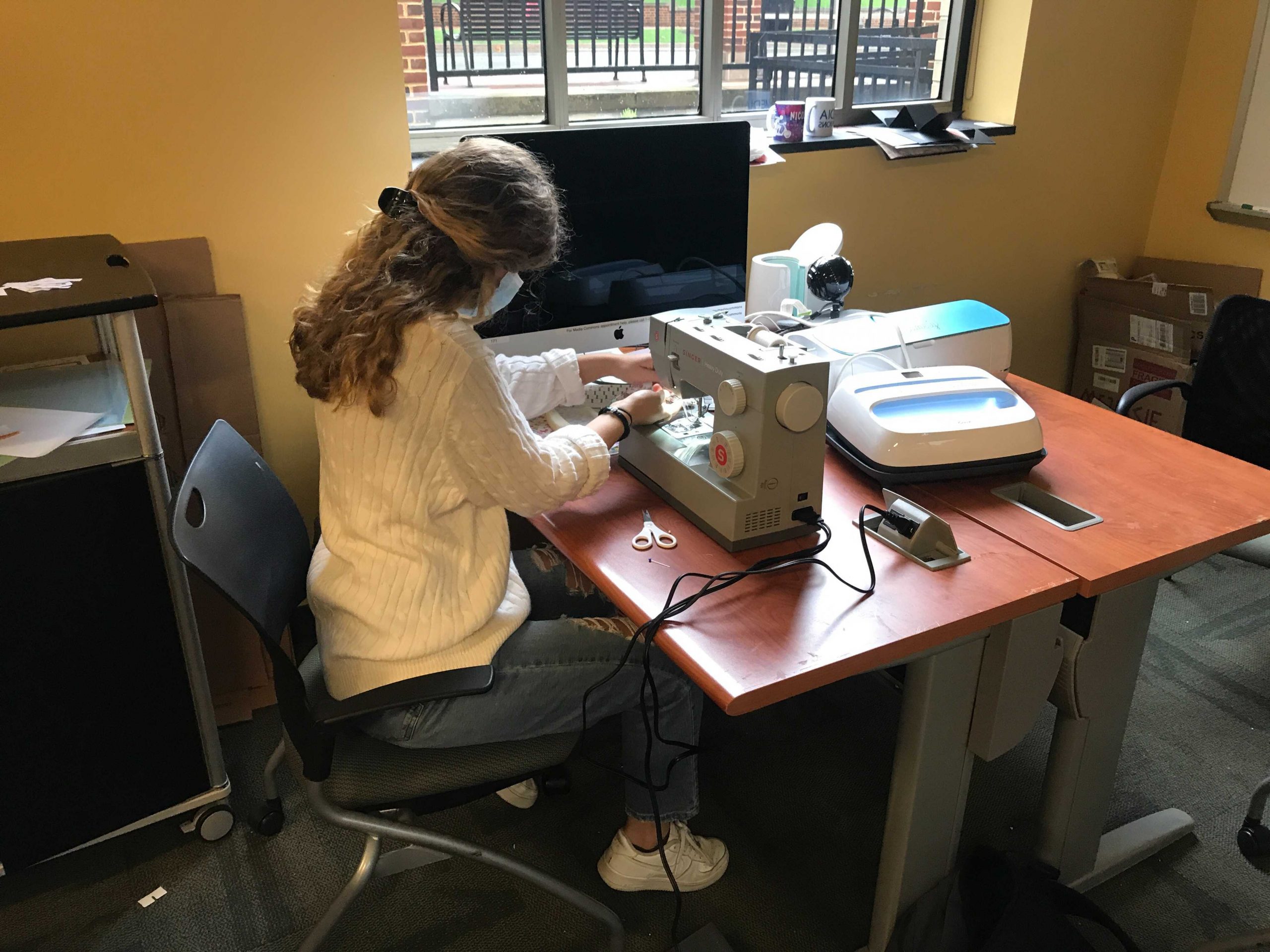 A student hard at work at one of the sewing machines.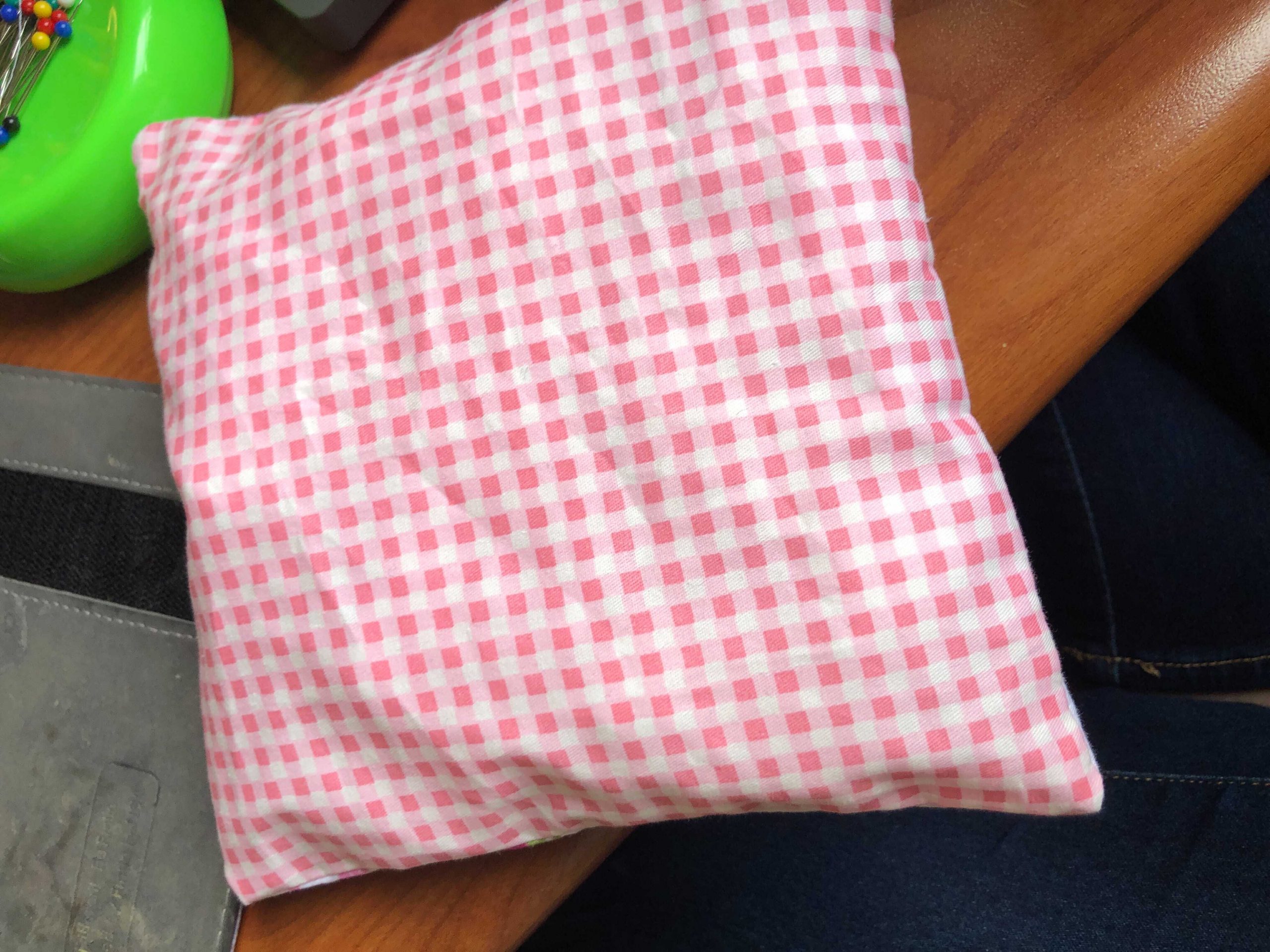 A small pillow made from fabric remnants sewn with a sewing machine.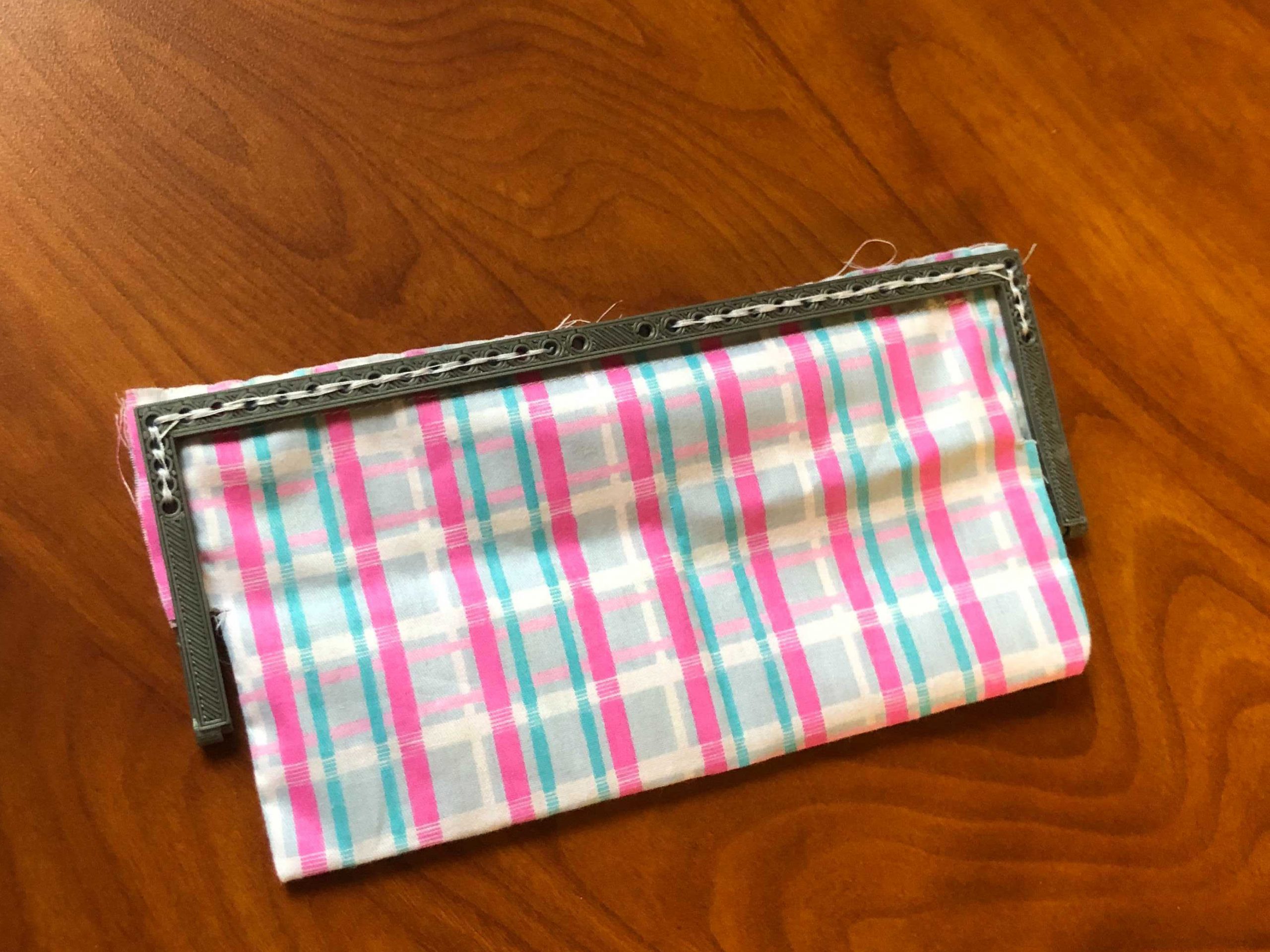 Coin purse made from fabric hand-sewn into 3D printed clasp.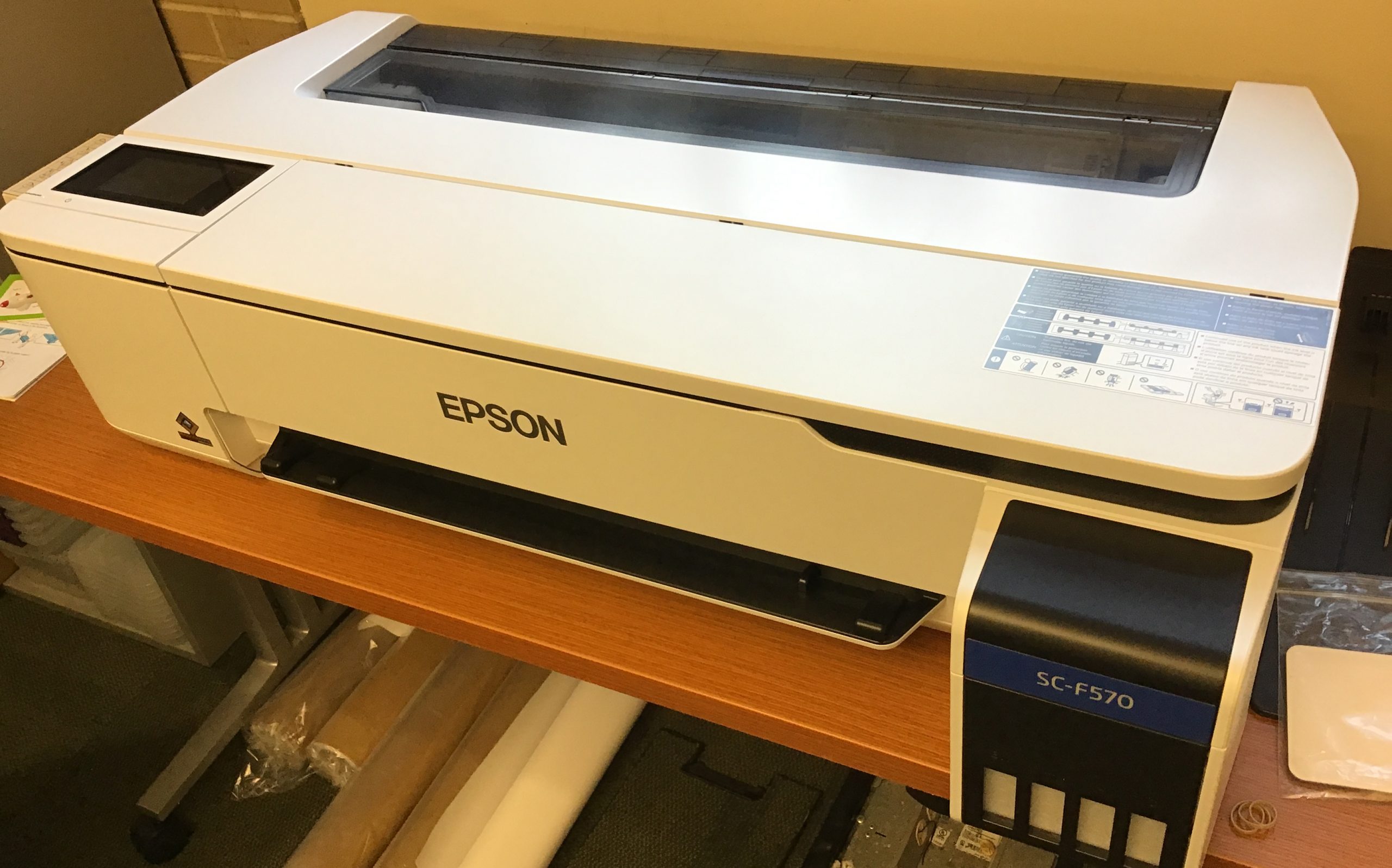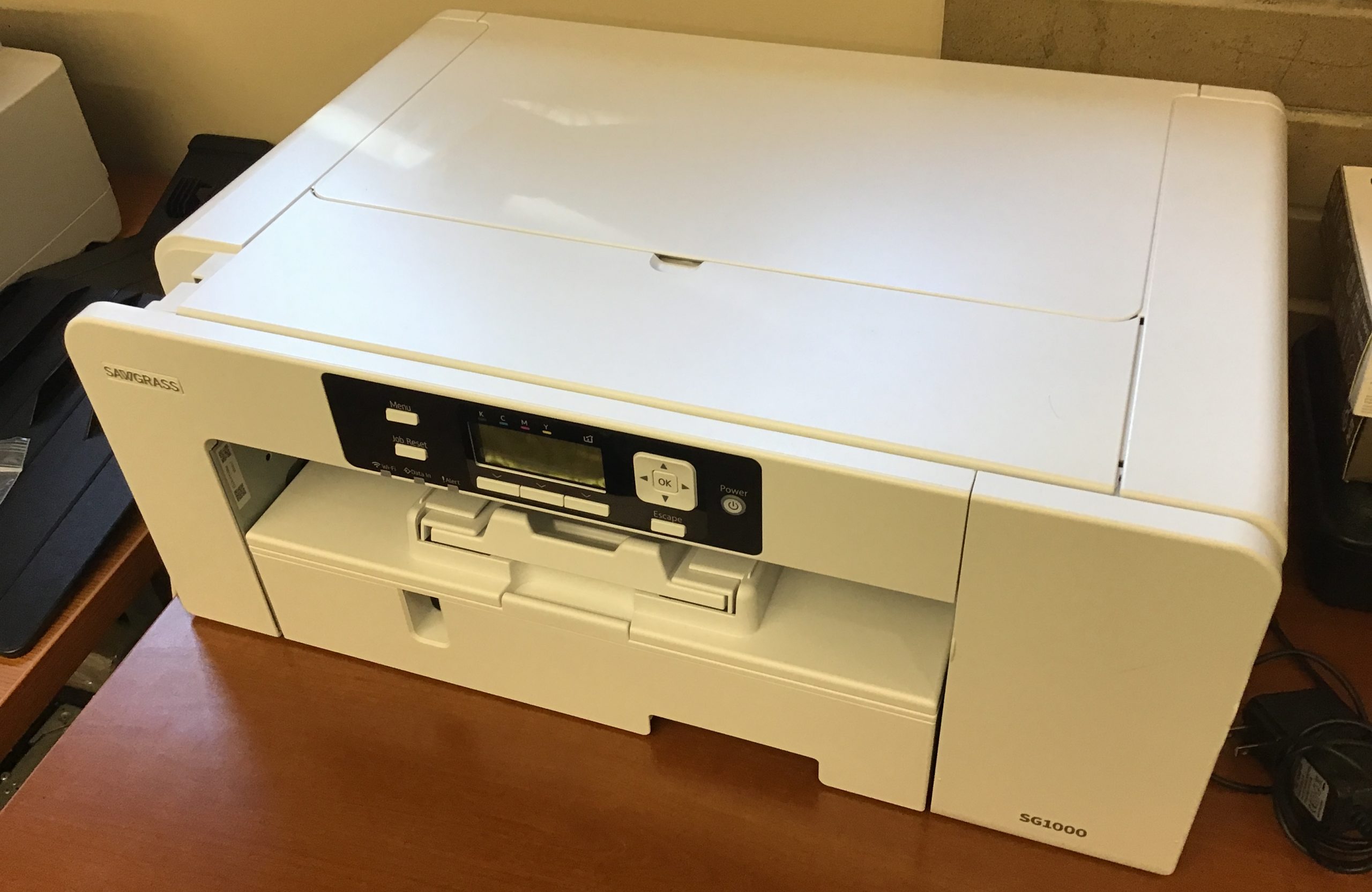 Designs and images can be printed out in dye-sublimation and then heated onto a wide range of materials.
Media Commons has a large-format printer and a standard printer to work with all sizes or projects.
Unlike vinyl, dye sublimation designs never rip or peel away from cloth mediums such as shirts and bags, and can be adhered to non-cloth mediums such as coffee mugs and coasters.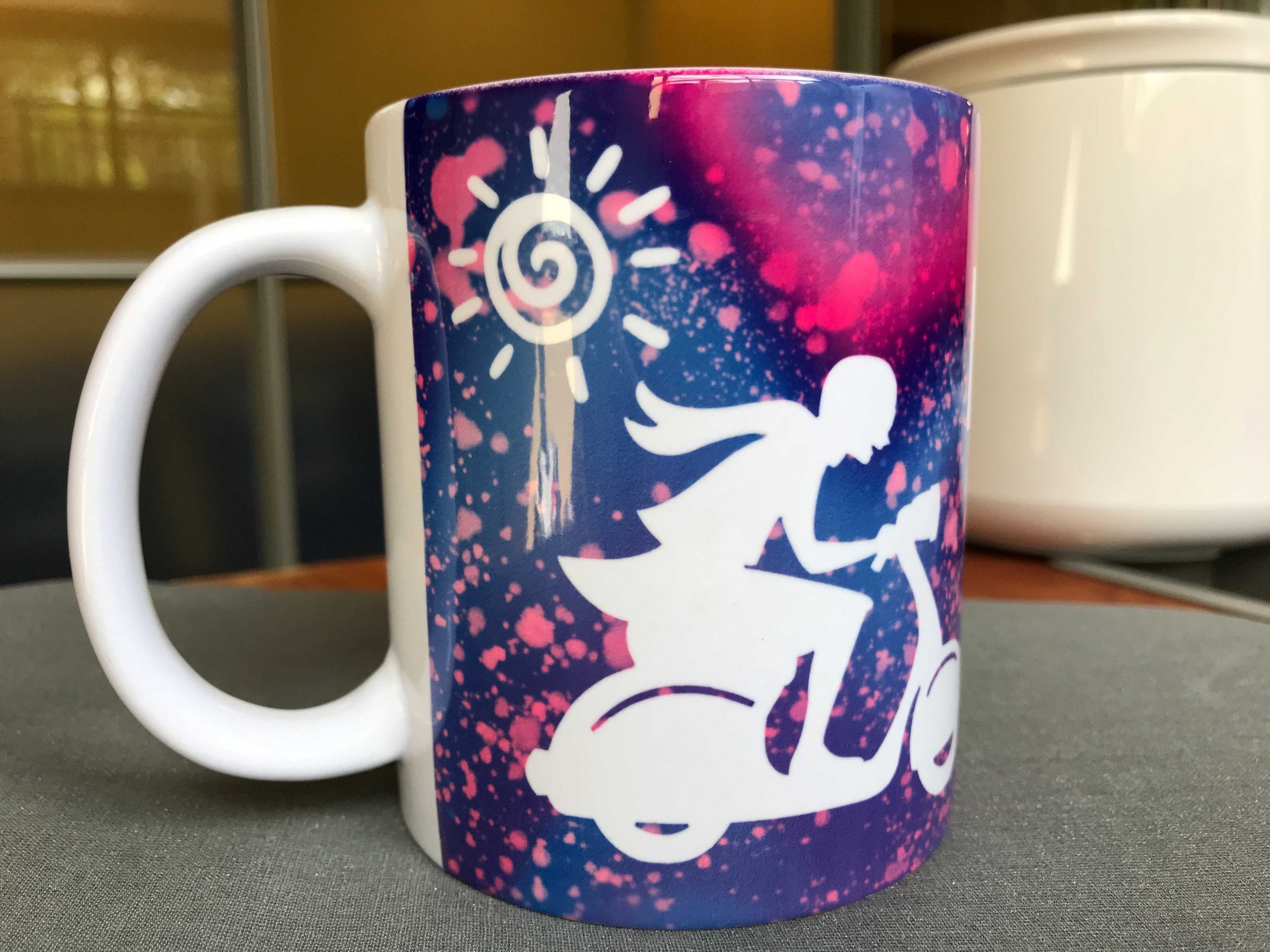 Coffee cup made with dye-sublimation paper, cut with Cricut and applied with mug heat press.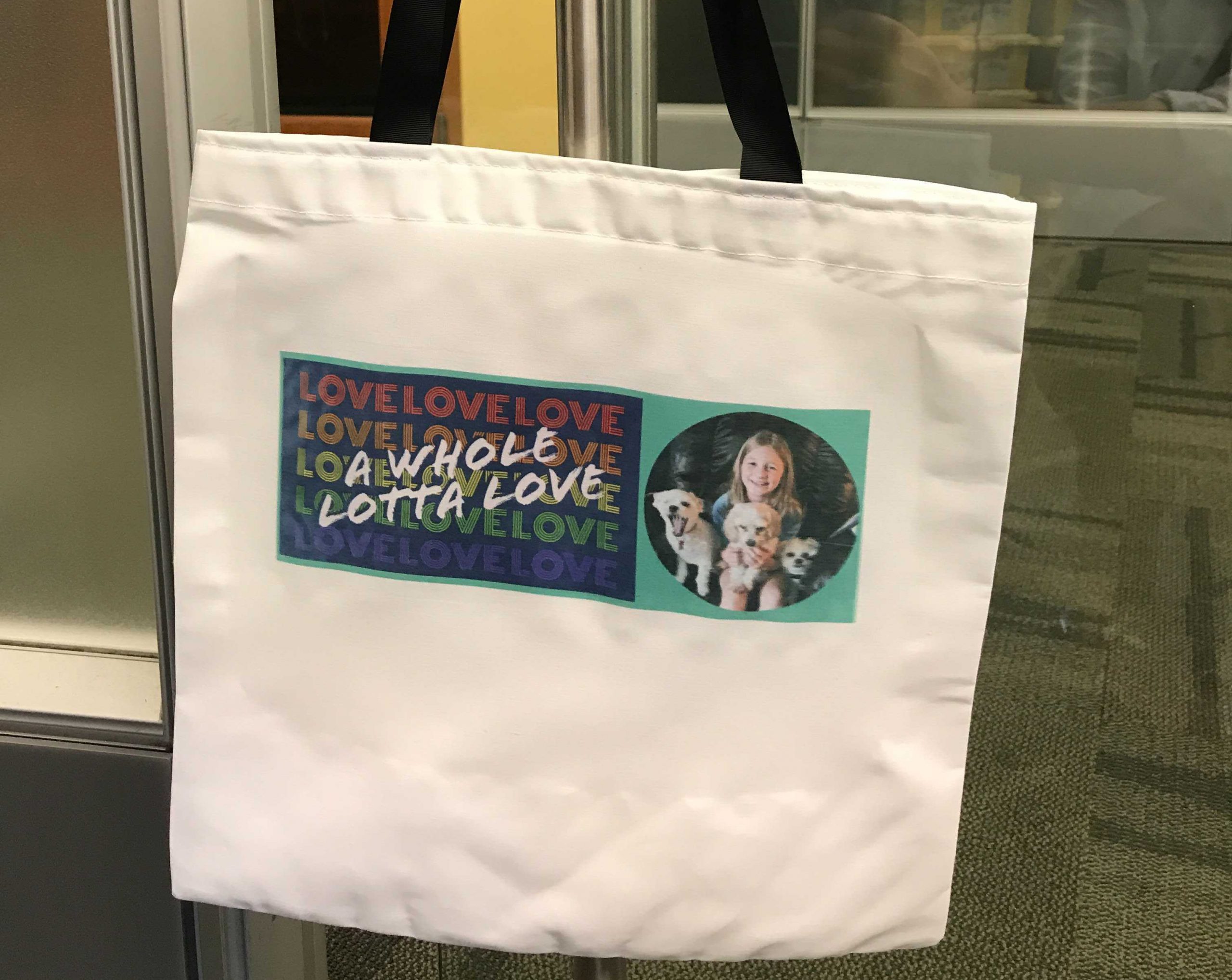 Design printed with dye-sublimation printer and heat-pressed on to a tote bag,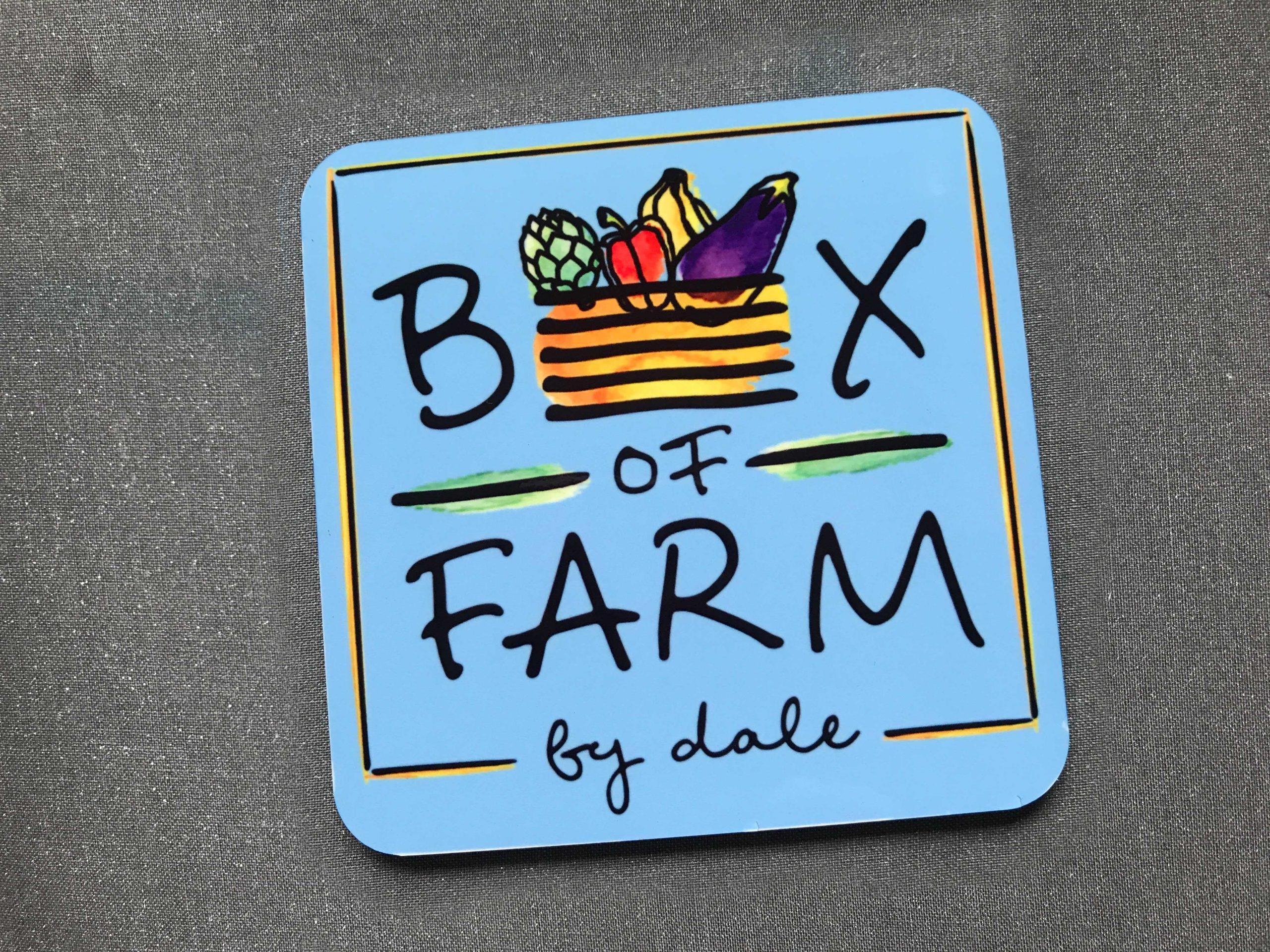 Coaster made by printing image on dye-sublimation printer and heat-pressed onto the coaster blank.