Before you start licensing any Adobe Stock assets, you will need to fill out the Adobe Stock request form. Please note that Premium Stock Assets (Premium Images, Video, and Audio) are not available with your Penn State Adobe account and require special approval.
This tutorial shows you how to license and download Adobe Stock images, and you can follow the same process for standard templates and 3D objects.
License and Download Adobe Stock Images
After getting access, visit Adobe Stock at stock.adobe.com.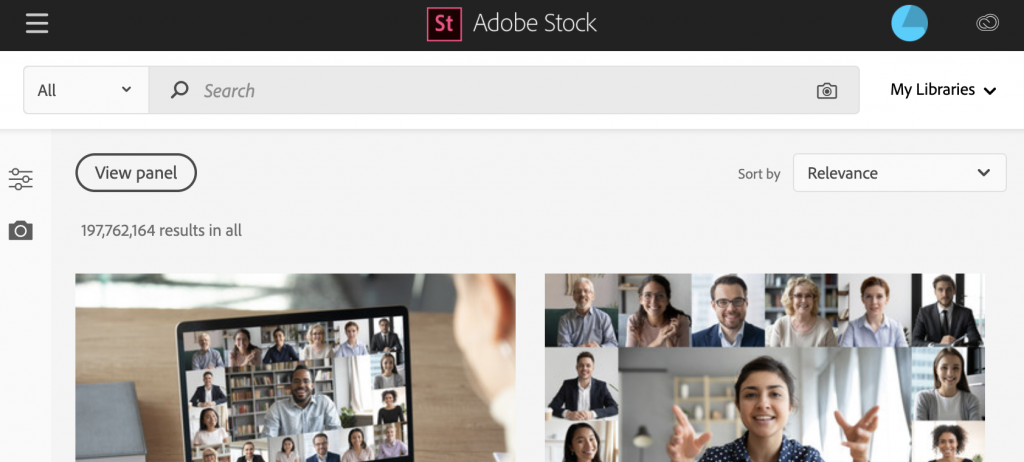 Only Standard Images, templates, and 3D objects are available with a Penn State Adobe account. Click the Category Menu dropdown to filter for the type of asset you are looking for.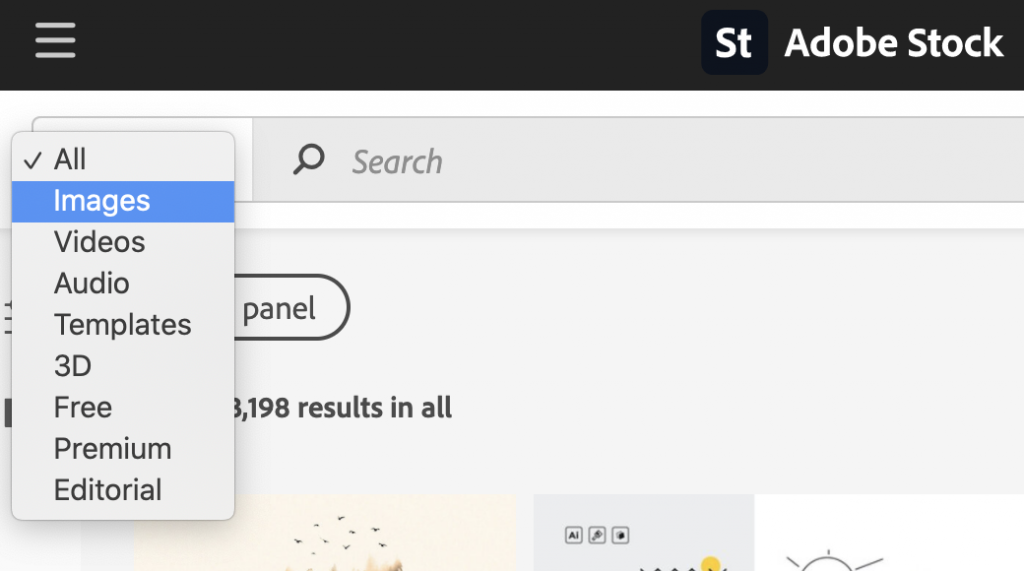 Type in what you'd like to search for and hit Enter or Return.
  If you see any images with a blue label that says "Licensed," this image has been licensed by someone else at Penn State already.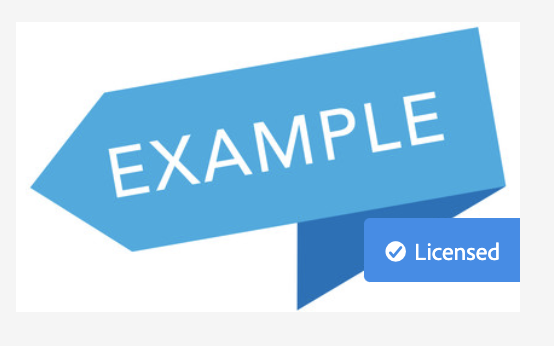 You are able to also download it, without licensing it. Hover over the image with your cursor to see the image's options.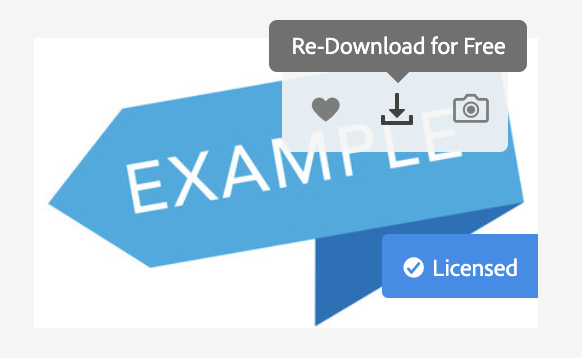 The middle button will allow you to download it to your computer.
For additional filtering, you can click the Filter button in the upper-left edge of the page.

When you find an image you want, you will need to License it.
If you are deciding between two-or-more images, you should download previews of the images until you have selected which one you will be using. Reference our tutorial for
Licensing Preview Stock Assets
for how to easily locate your image again for licensing.
Hover over the image and click the blue License button.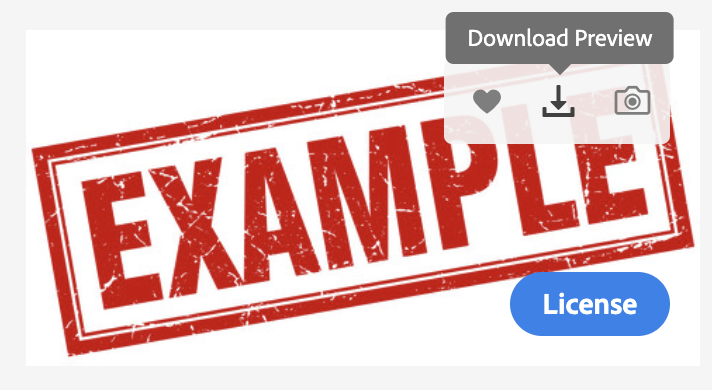 For unlicensed images, the download button will result in a preview version of the image with an Adobe Stock watermark.
Confirm that you want to license this image by clicking the License button in the lower right corner of the window that pops up.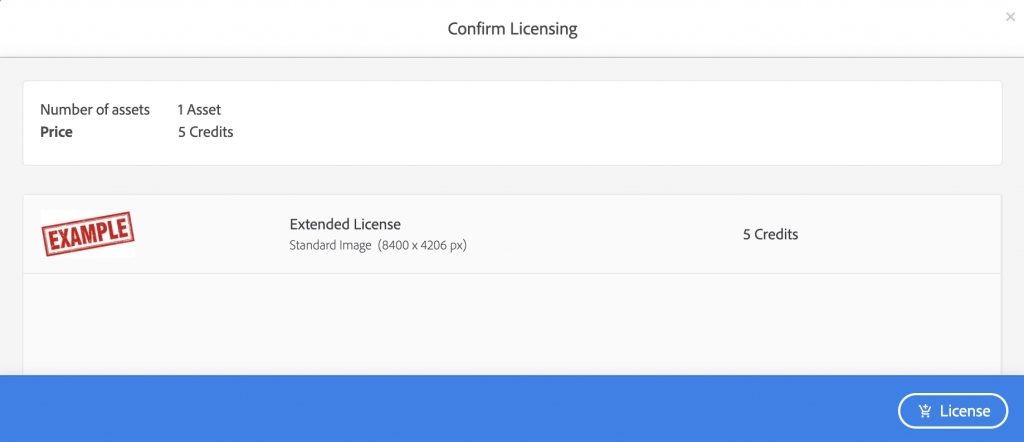 You will see confirmation of the licensing and your image should download shortly. If it doesn't start downloading automatically, after a few seconds, you can now use the Download button to download the licensed image.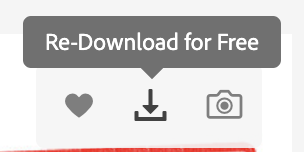 If you see a "Buy" button instead of a "License" button when browsing Adobe Stock, you may not be using your Penn State Adobe Account. Make sure you are logged in with your Penn State Account.
Click the account drop-down in the upper right corner of the page.

If "Personal" is selected, you will need to click "Penn State Stock Plan."