This tutorial will show you how to share and/or download your Express Video project.
Once you have finished working on your video, you can share and/or download it. The buttons for each of these are located above the video preview area in the upper right corner.

Download an Express Video
If you want to upload your video somewhere such as Canvas or YouTube, you will need to first download it to your computer.
Click the Download button above the video preview area.

Express Video will prepare your video for downloading, and then a window will pop up so you can select where to download your video to on your computer (will look different on Windows).
Navigate to where you want the video to go, then click the blue Save button in the lower-right corner of this window.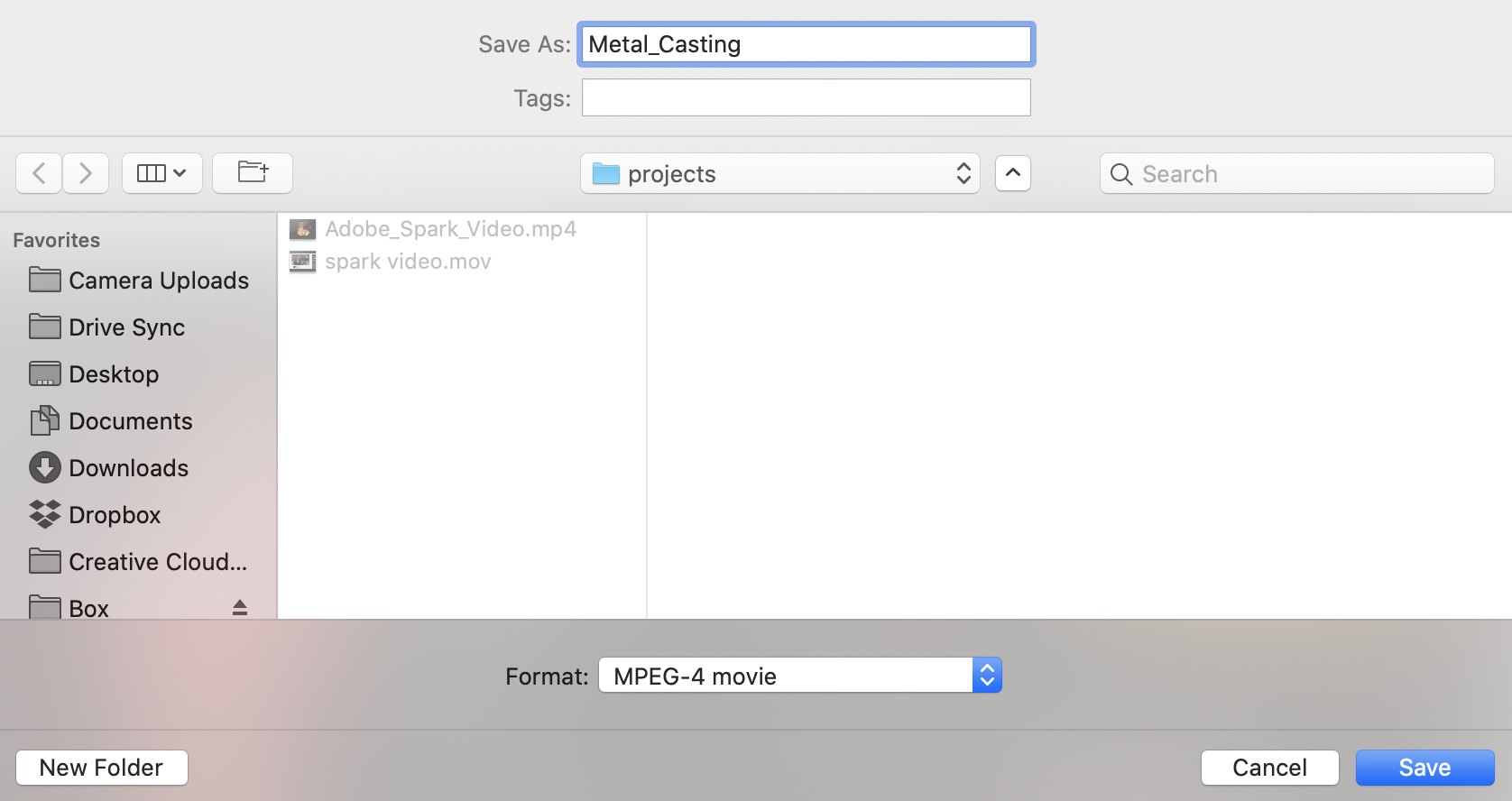 Your video will download to your computer, how the progress of this is shown will differ by which web browser you're using.
If you want to send as a link of your video instead of the video file, you will be able to Publish your video and get a sharable link. 
Click the Share button above the video preview area.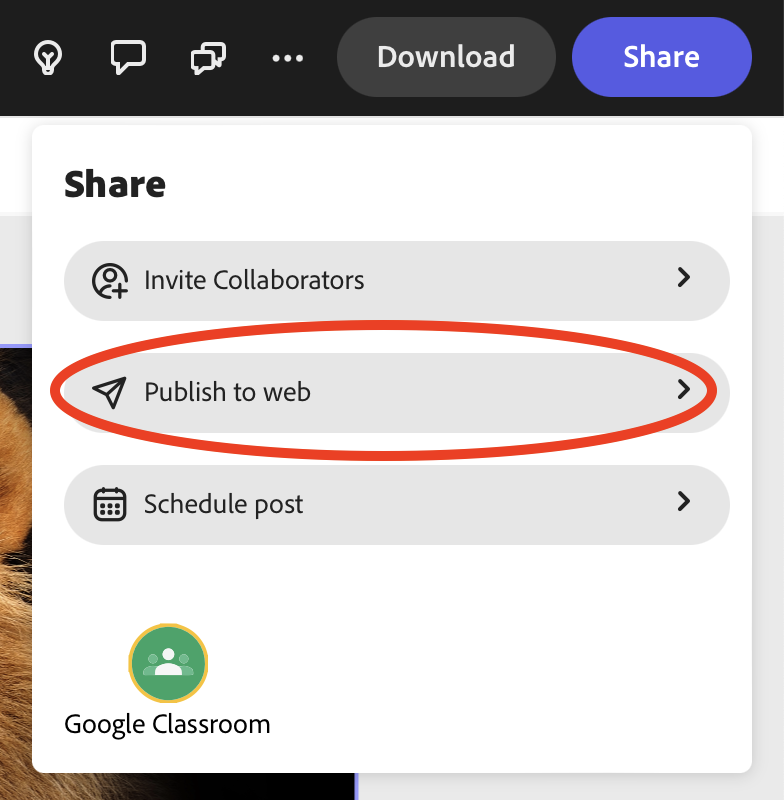 Apply a title to your video as well as adjust how your name displays.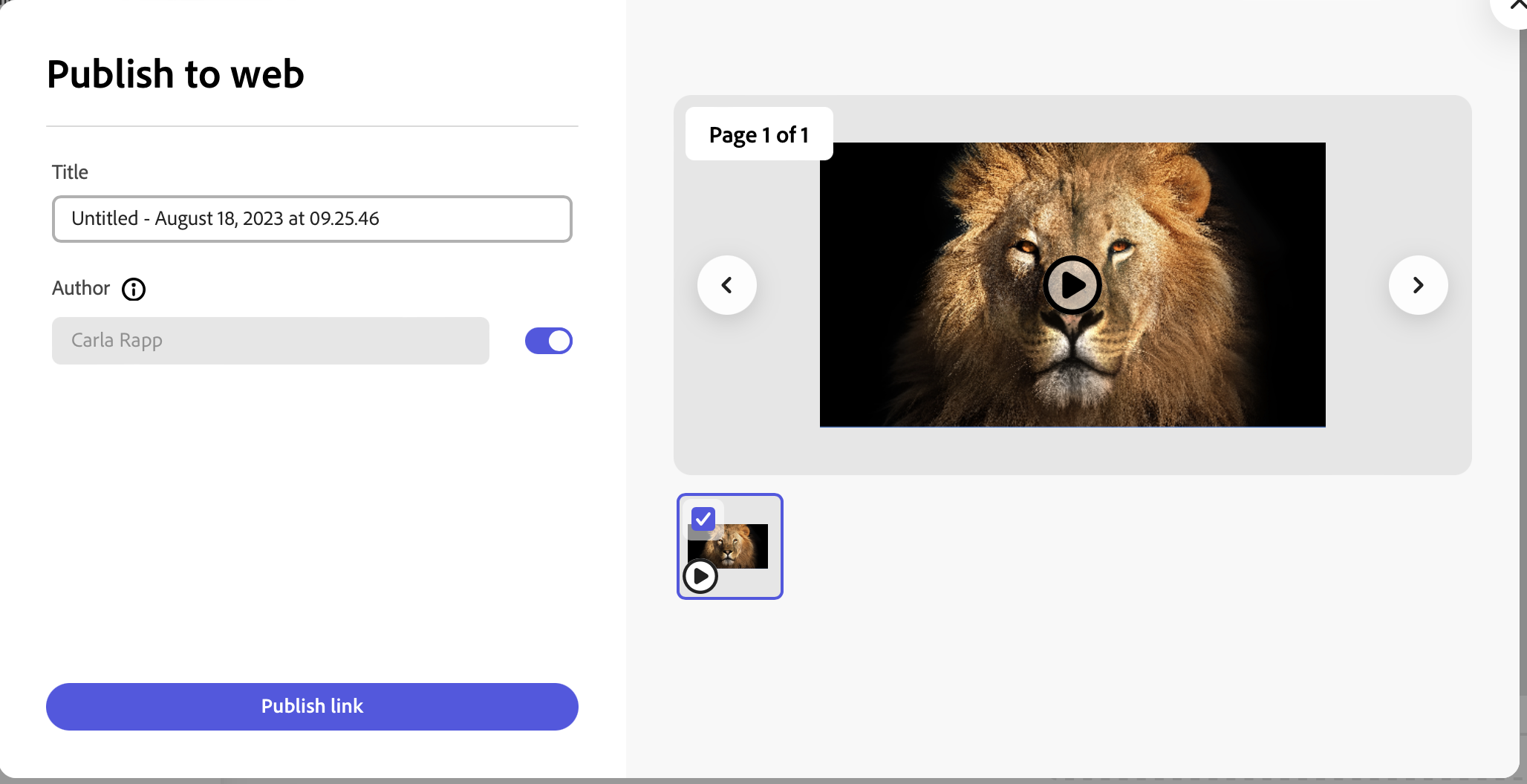 When you're done with your video's settings, click Publish link.
These settings can be updated if needed later.
Express Video will upload your video to your Creative Cloud account and then create a sharable link for you. It will tell you when the link has been created (this will appear along the bottom of the screen).
To get a link to your project, click on Share, Publish to Web. The publish menu will now have a link. Select the Copy button so that you can paste the link where you need to.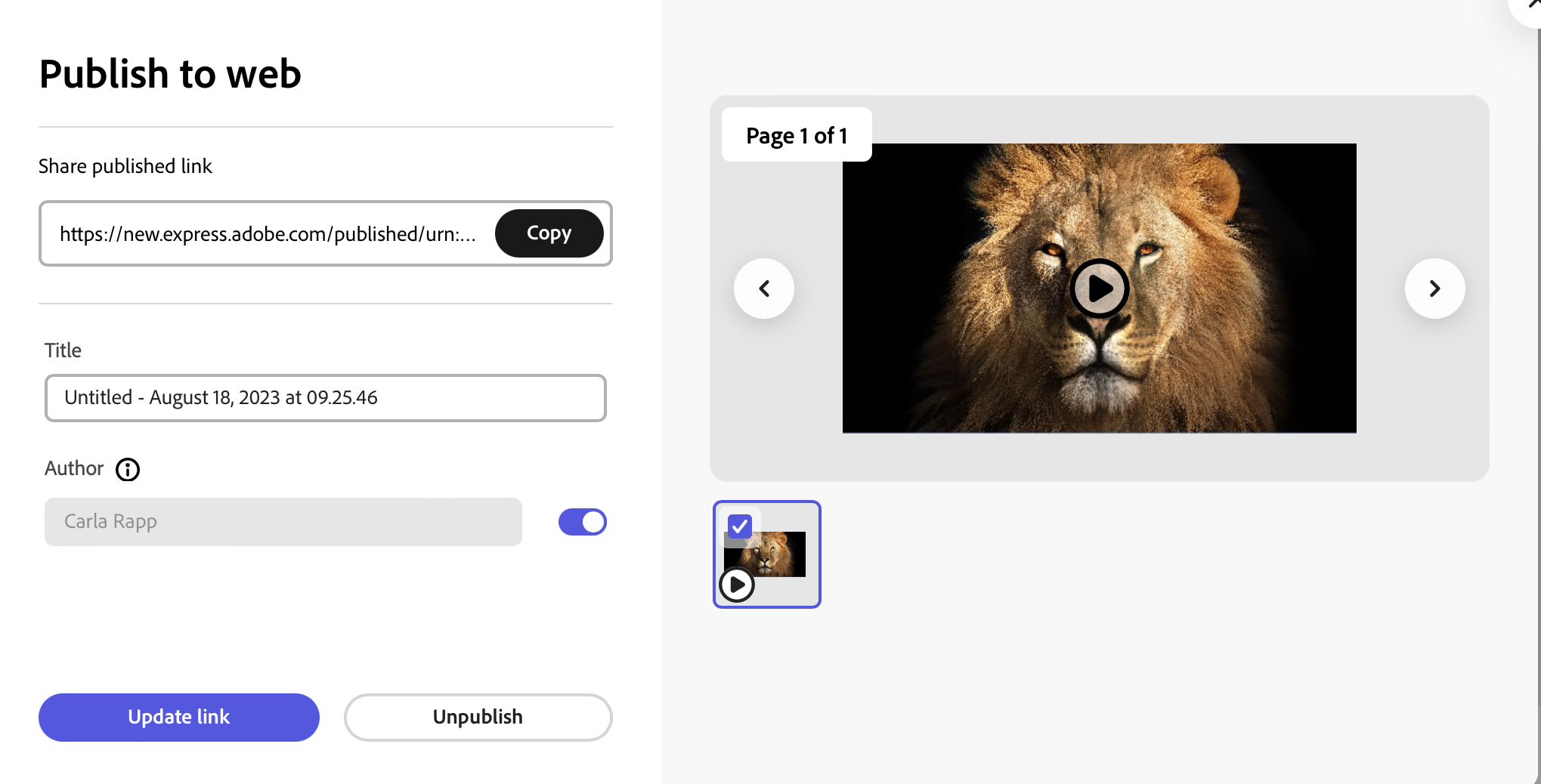 NOTE: Do NOT copy/paste the web address from the address bar of the browser. This address is only available to you for editing your video.
You can paste the copied link to whom/wherever you need to and your video will be viewable on any web browser.