This tutorial will show you how to add narration to your Express Video project.
It is simple to record your narration in Adobe Express Video. Along the bottom of the slide, in the preview/editing area, there is a microphone button.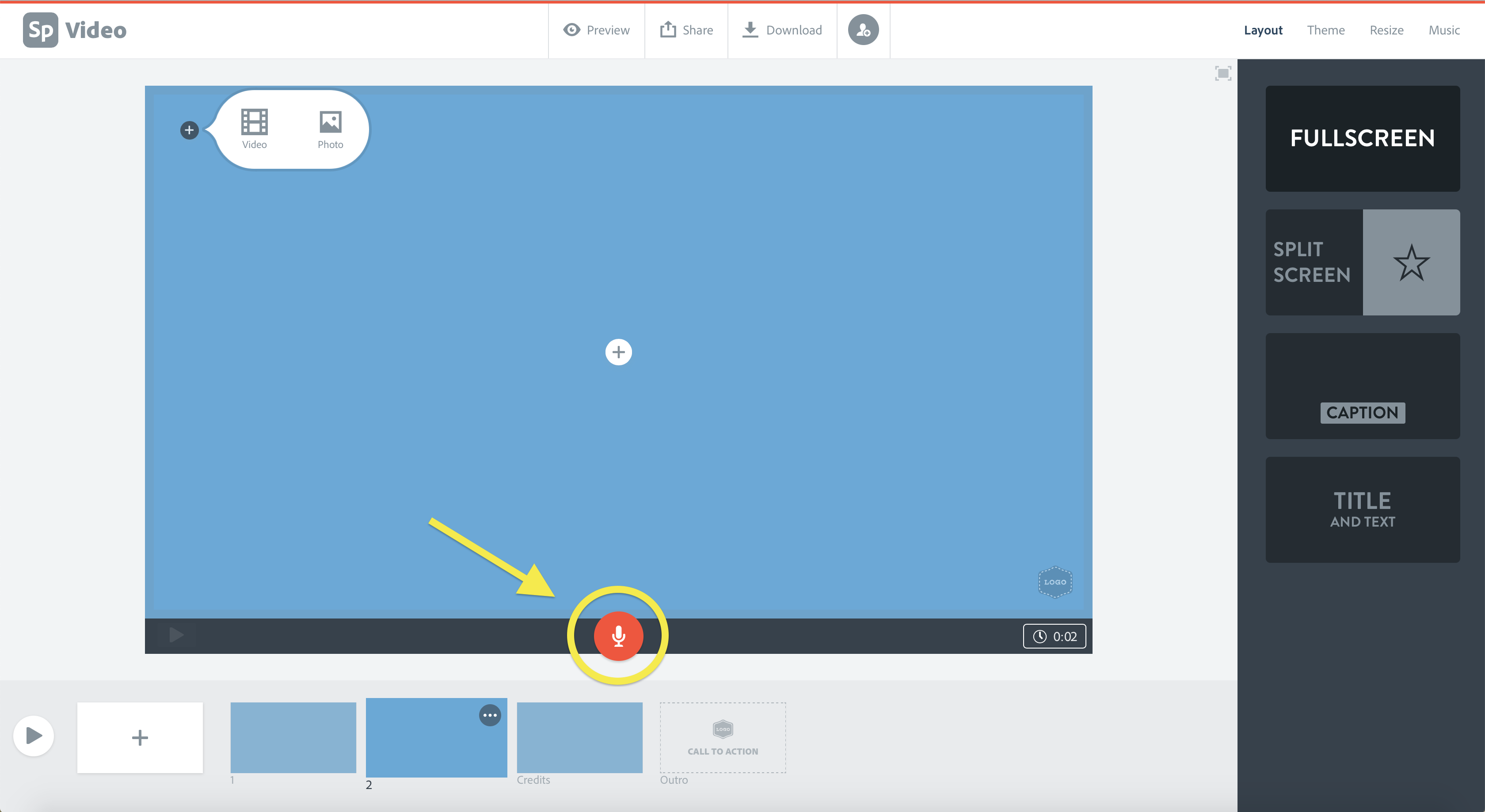 To record narration, click and hold down on the microphone button.
Now you are recording.You will see a timer appear when you do this. You can record up to 30 seconds of narration per slide. Express will stop recording after 30 seconds and prompt you to continue recording on the next slide.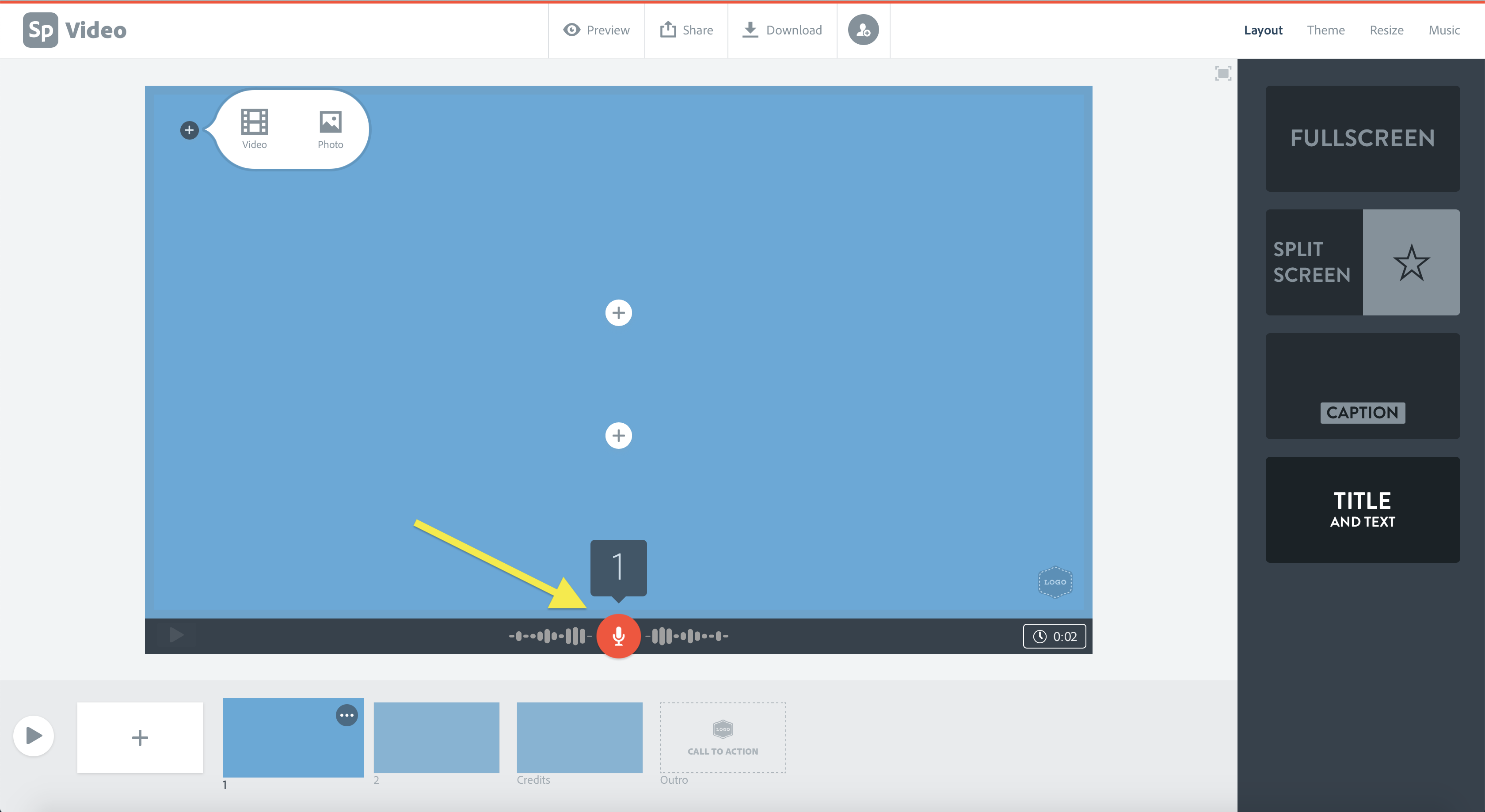 NOTE: If you are prompted to "Allow" express.adobe.com to use your computer microphone, select "Allow".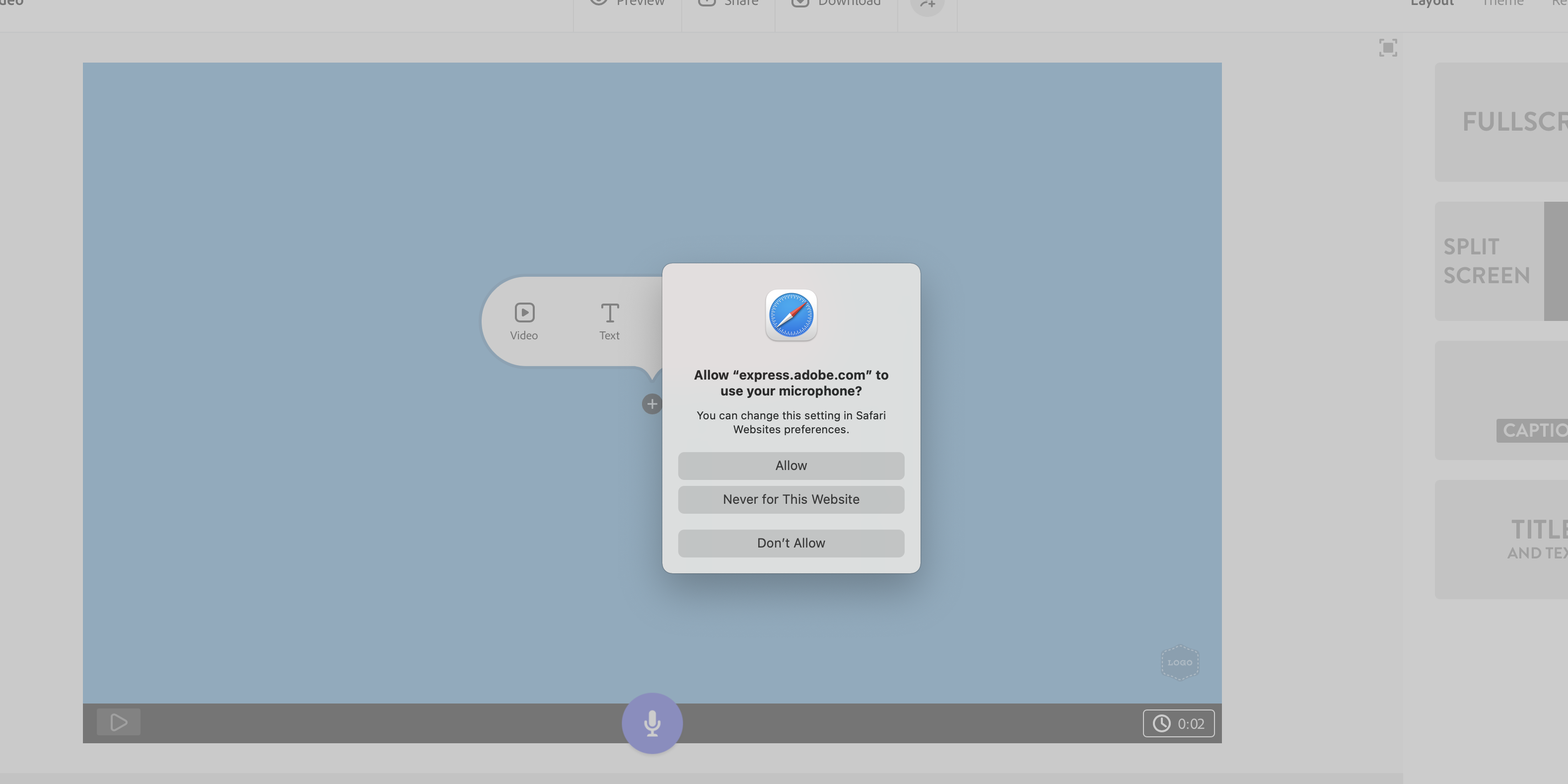 If you are not happy with your recording, simply click and hold down the microphone button again, and re-record. This will replace the previous recording.