This tutorial will show you how to add video clips to your Adobe Express project.
It is easy to add videos to your Adobe Express Video project.
Make sure the video you would like to bring into the Express Video editor is saved to the desktop of your computer.
Once you have your video saved to the desktop, click on the plus button within the editing area of Express.
Select Video.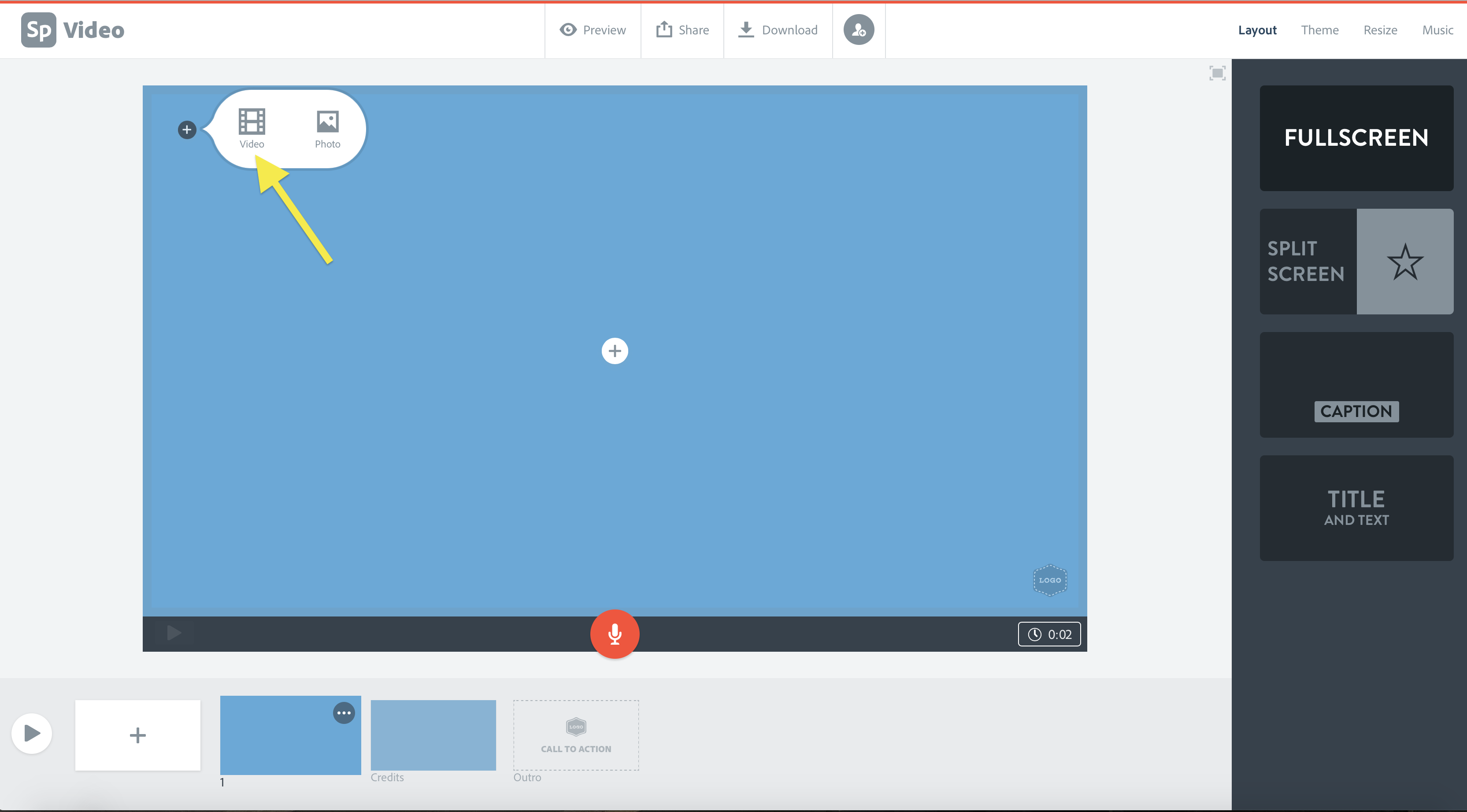 After you click on the video button you will be prompted to pick the video file from your computer that you would like to import into Express Video.
Select the video you would like to import and click choose.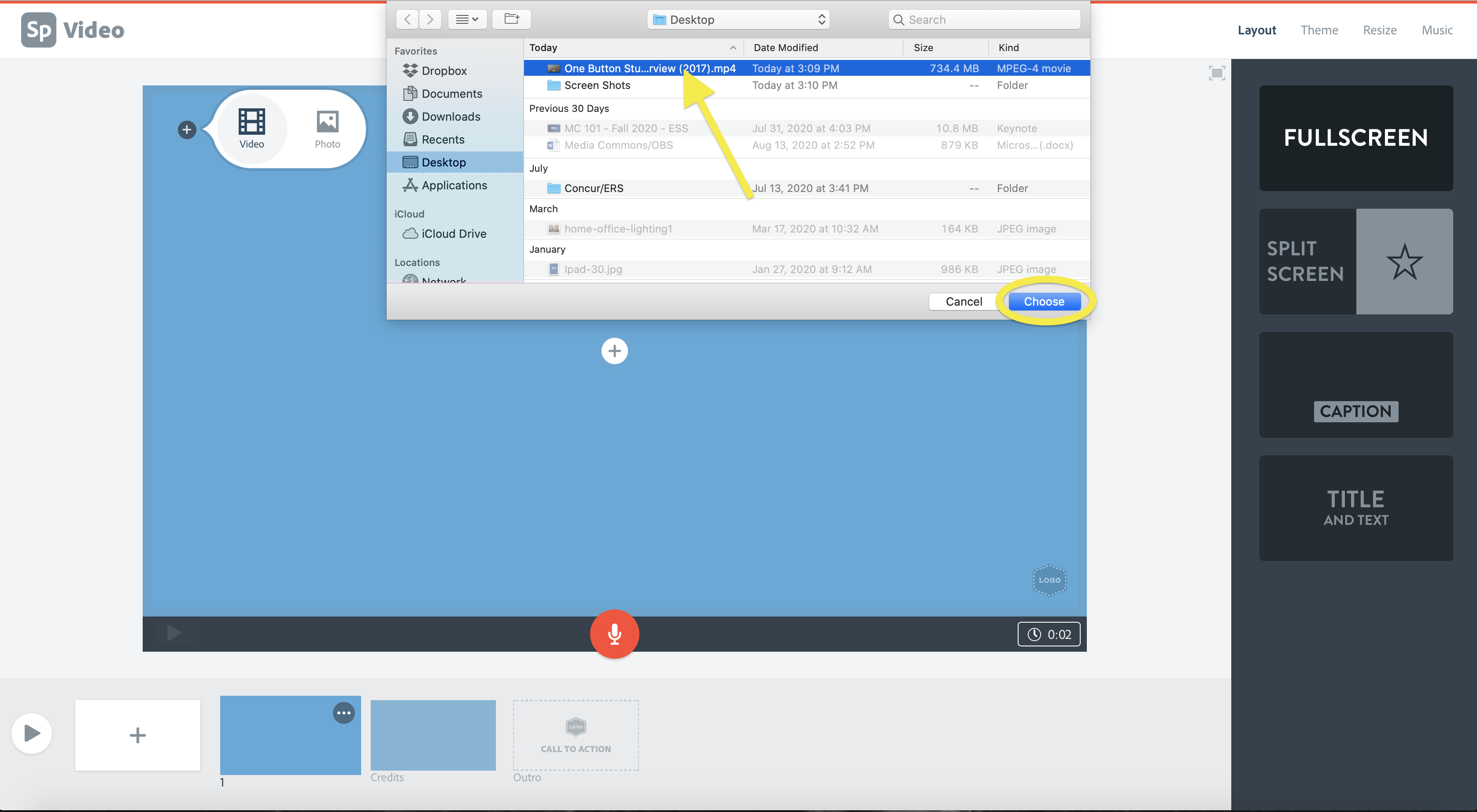 Now you will be brought into the video editor. Here you can select portions of the video. The max amount of video you can select per slide is 30 seconds.
NOTE: you can contine a video clip on the next slide and it will not be interrupted by a transition.
To trim the portion of the video use the handles along the bottom of the screen. The timer on the bottom right will tell you how many seconds of the clip you have selected.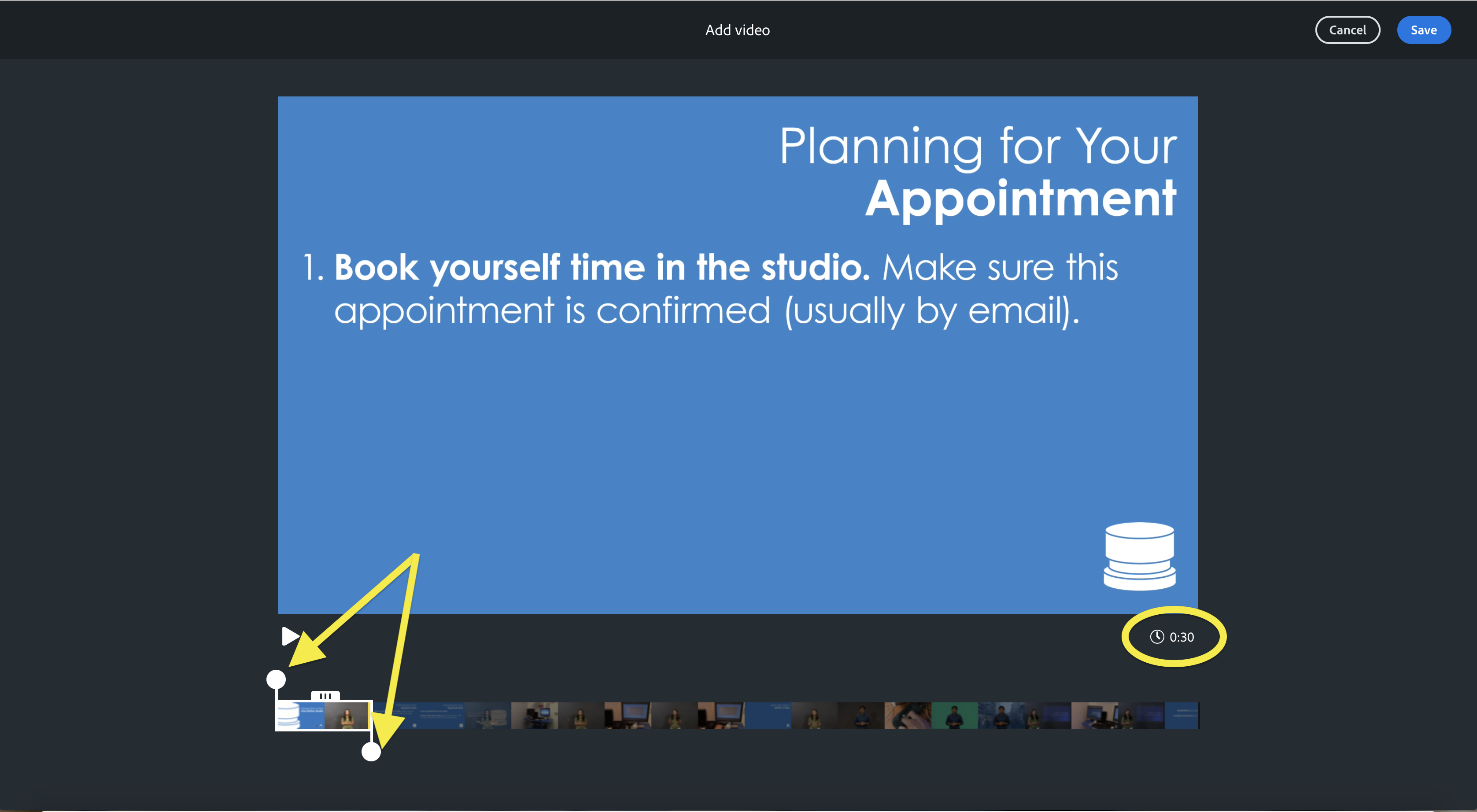 To select a different portion of your video clip, click and drag the slider tool to the portion you want.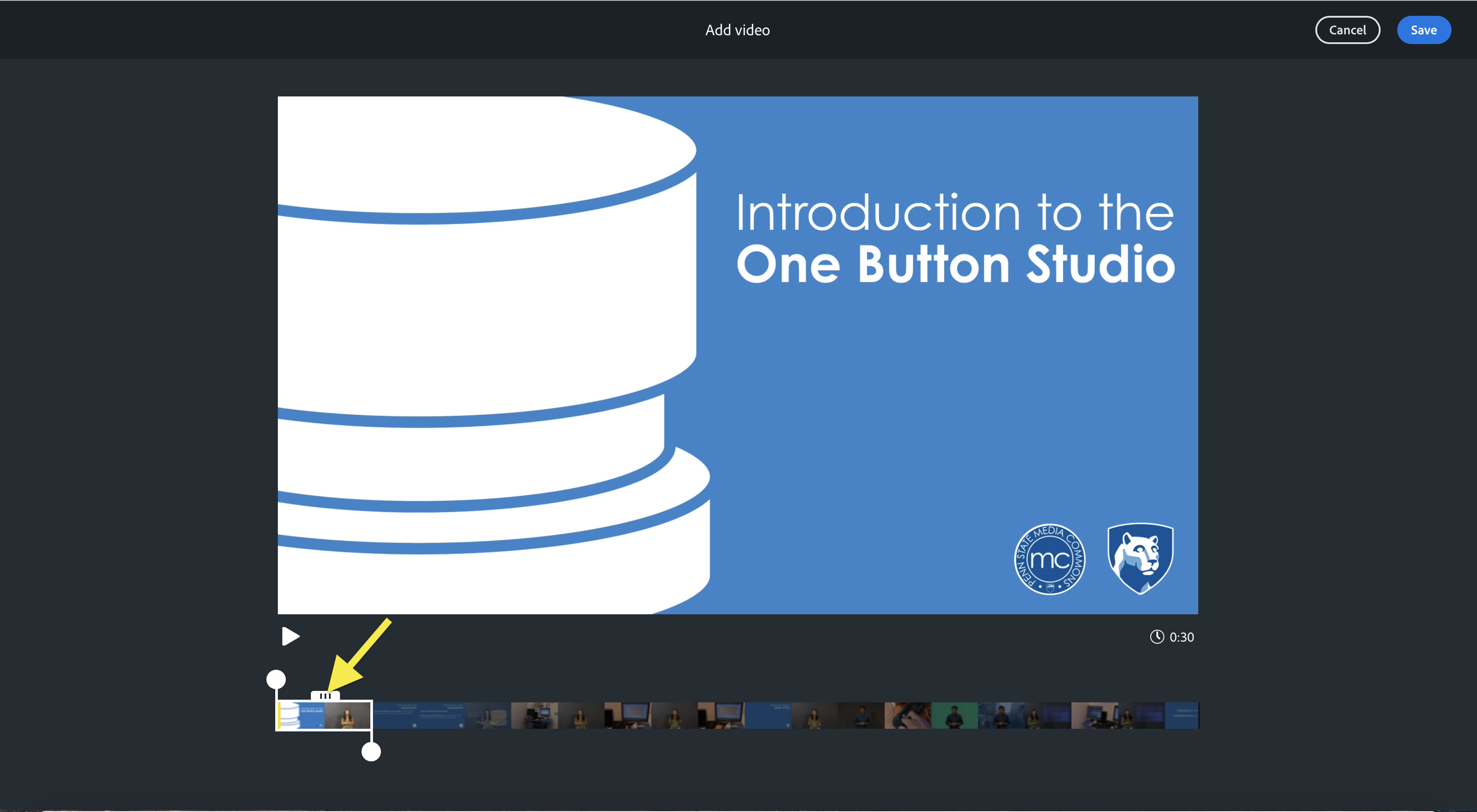 Once you have selected the portion of the video you want and have trimmed it, click Save in the top right corner.
Your video clip will be saved, this can take a minute or two. Then you will be brought back to the original Express Video editor.
To continue adding footage from the same video clip, first, go to the upper right hand corner of the slide containing the original clip and click the Pencil icon to get editing tools.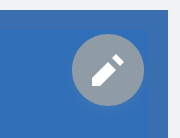 Click the "Continue Clip" button.
This will take you back into the editor, pick up where you left off, and allow you to select another 30 seconds of video.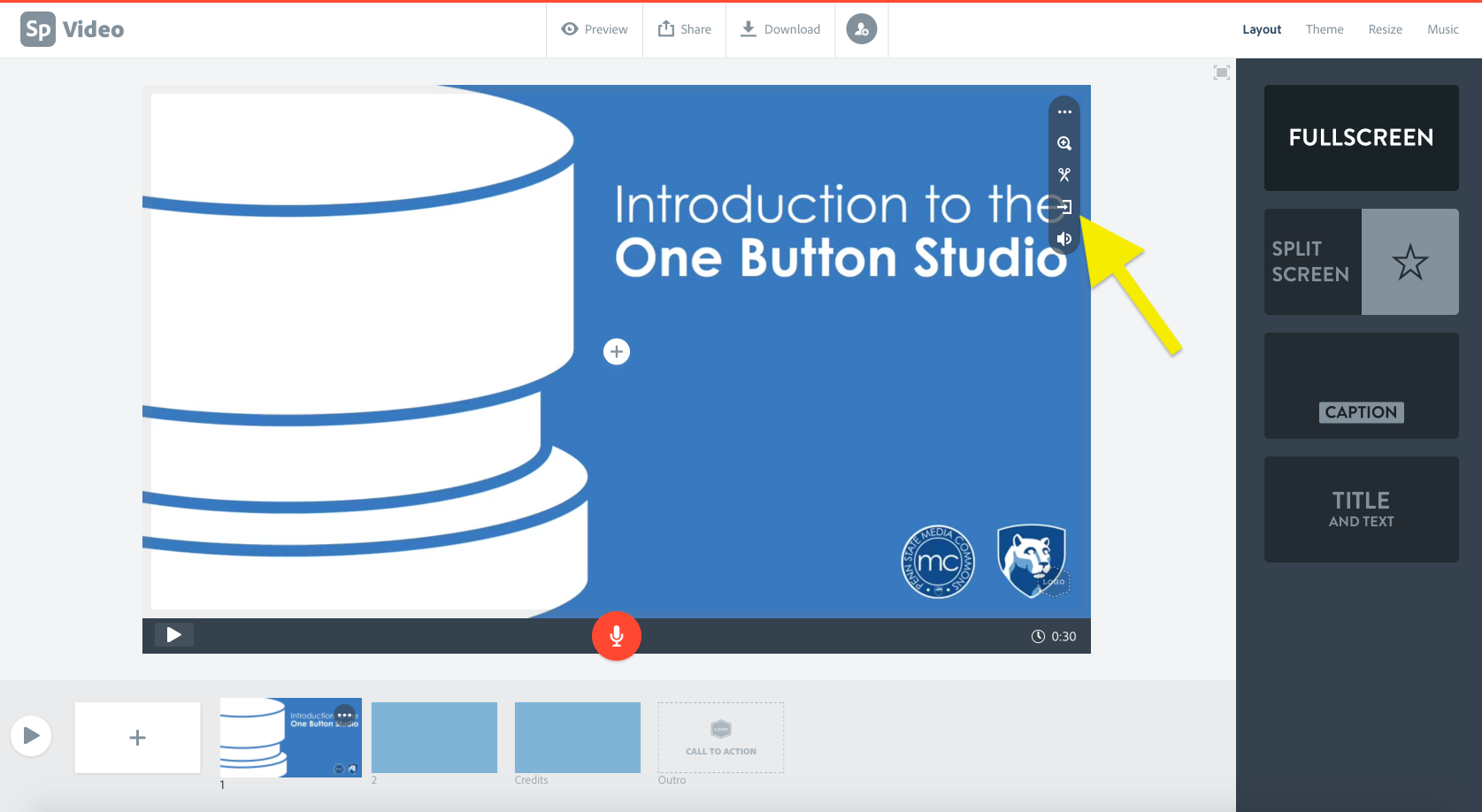 You can repeat this process until all of your video clips are imported into your Express Video project.