Using the Jounivo USB Microphone
This tutorial will show you how to use the Jounivo USB microphone. The microphone plugs into any computer via a USB cable. It is ideal for recording narration for a video or audio project. It has a cardioid pick-up pattern which will reduce background noise. The microphone is available for purchase for home use on Amazon.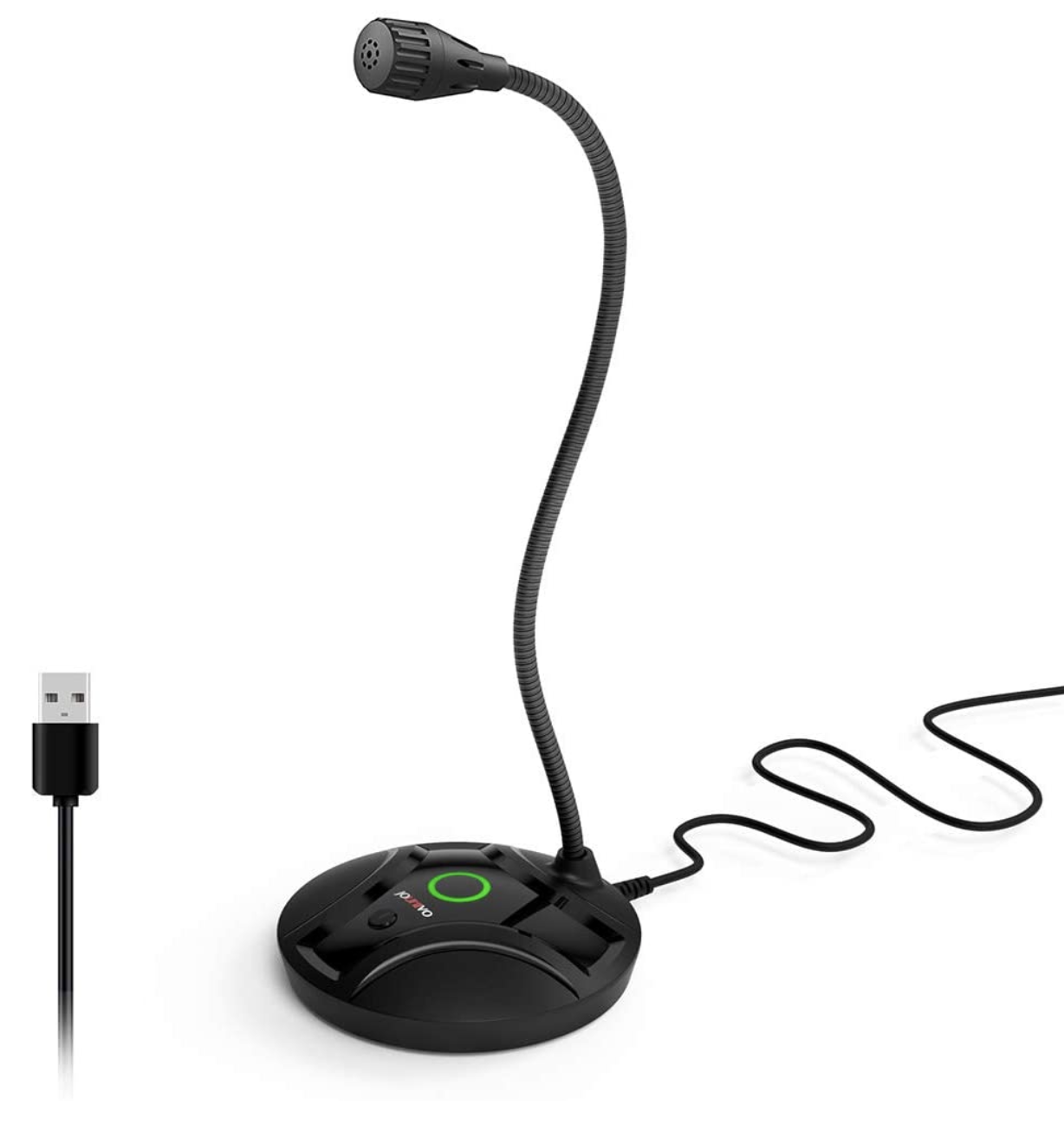 Before beginning to use the Jounivo, microphone first make sure that the USB cable is firmly plugged into the USB port on the computer.
A light on the microphone's base will glow indicating that there is power going to the microphone and it is connected to the computer.
A green light indicates that it is inputting audio. A red light indicates that the microphone is muted. 
Microphone Use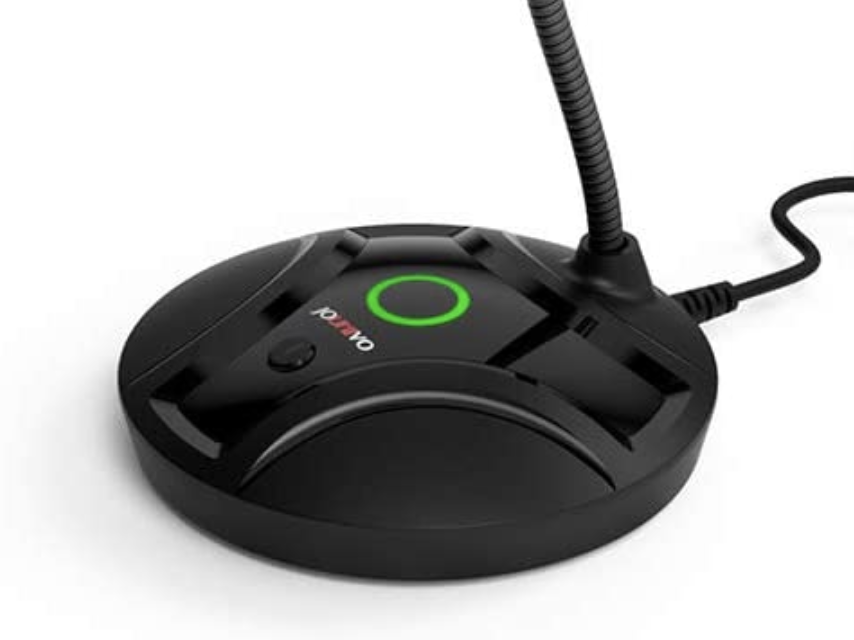 The button on the microphone's base will mute and unmute the microphone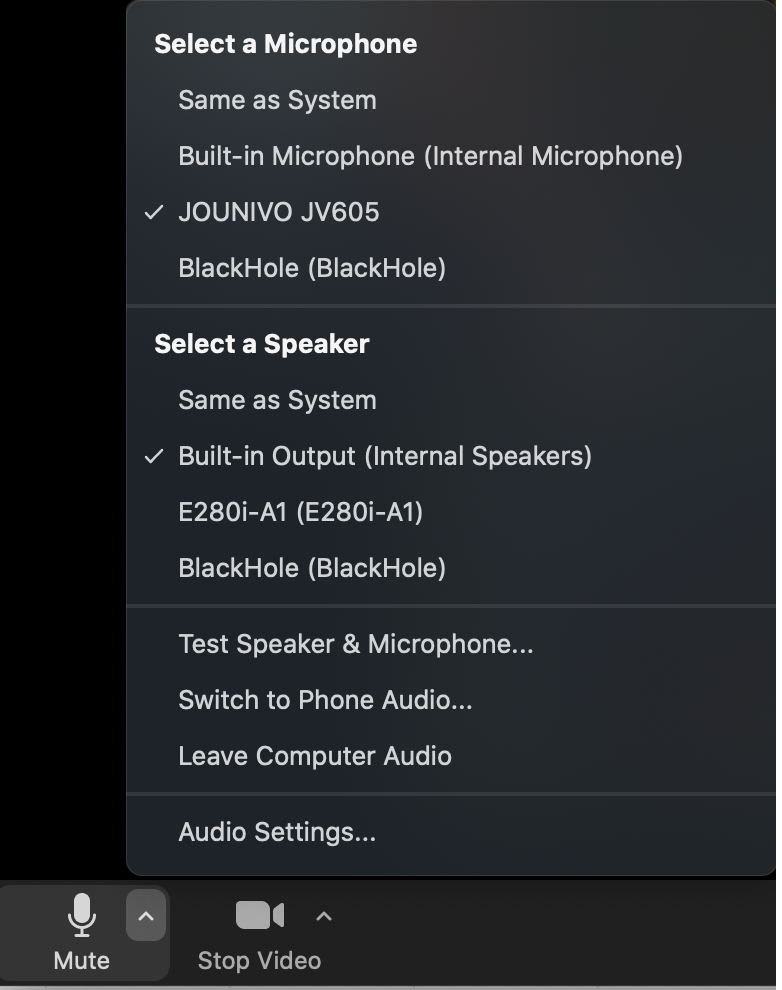 The program you are using (Zoom, GarageBand, etc) may not automatically use your external microphone. Check the audio input settings and select the Jounivo microphone to use it. 
You are now ready to use your Jounivo USB microphone.