Recording and Retrieving Zoom Presentations
This tutorial will walk you through recording and retrieving a Zoom presentation.
Access Zoom at psu.zoom.us.
To start your session for recording, click on HOST. Start a Meeting

Once you have logged in, and Zoom has started, you can press Record at the bottom of the Zoom window to begin recording yourself.
A  pop-up window will ask if you want to Record this meeting to the cloud.
Click Continue.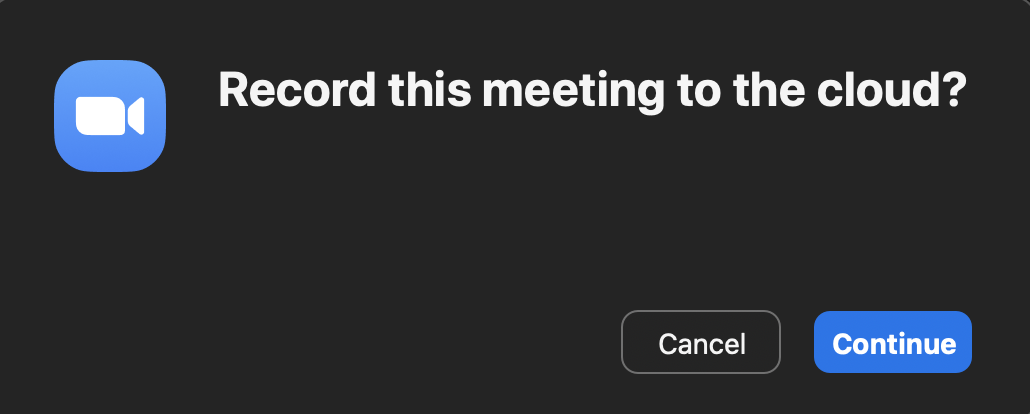 A notice will appear in the top left corner of your Zoom room window.  This indicates that the session is Recording . You have the ability to pause and stop the recording by clicking on the notice.

When you are finished, cease the recording by clicking the square Stop button.
Another pop-up window will ask if you want to Stop Cloud Recording.
Click Stop Recording.