Allowing Microphone Access (Particularly, Snowball Mics)
This tutorial shows how to allow and troubleshoot microphone access.
When recording audio in GarageBand, Adobe Rush or Express Video and other apps that make use of an external microphone like the Blue Snowball attached to Media Commons editing stations, you will be prompted to Allow the Use of the Microphone in the software.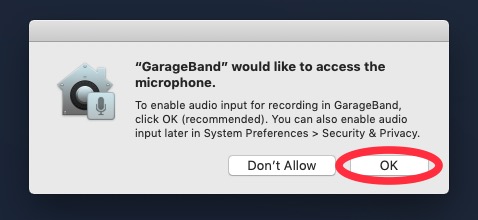 Make sure to select OK for use of the Snowball microphone. If Don't Allow is selected intentionally or accidentally it cannot be easily undone. Try the two paths below if you have chosen Don't Allow – or contact us via the Hotline.
Two Paths to Fixing Microphone Access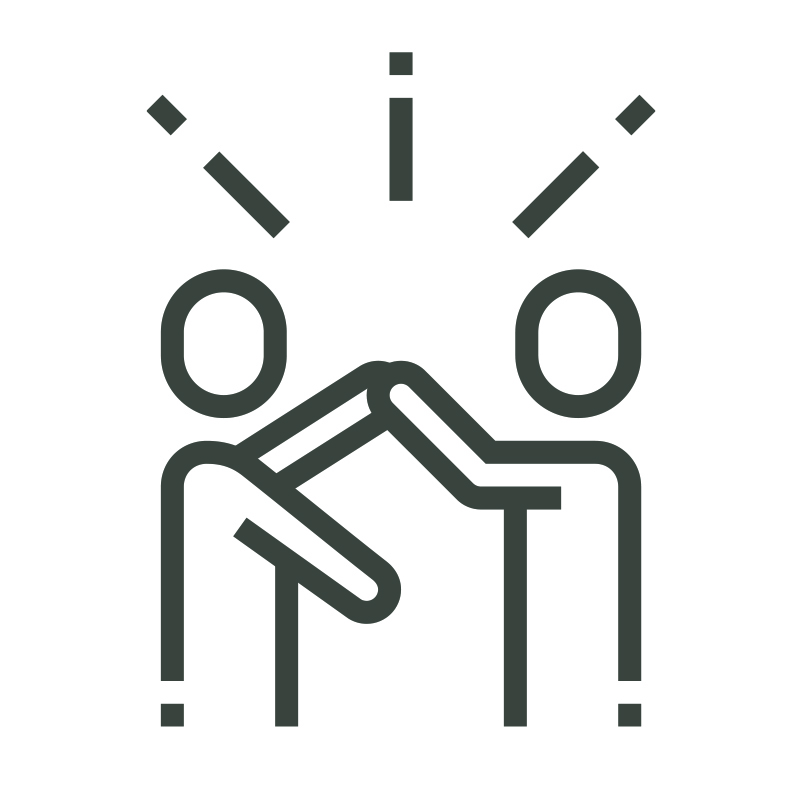 If you are fortunate enough to be working in a group, Log Out of the iMac you are working on and have another group member Log In. The option to Log Out is under the Apple menu in the upper left corner of the screen.
Where do I find Log Out?
Once they have done so, open the app you were working in again and click OK when asked if you would like to Allow Access to the Microphone. 
Note: Your account will be presented with the Allow Access to the Microphone prompt again, but it will take 36 hours for this to re-appear.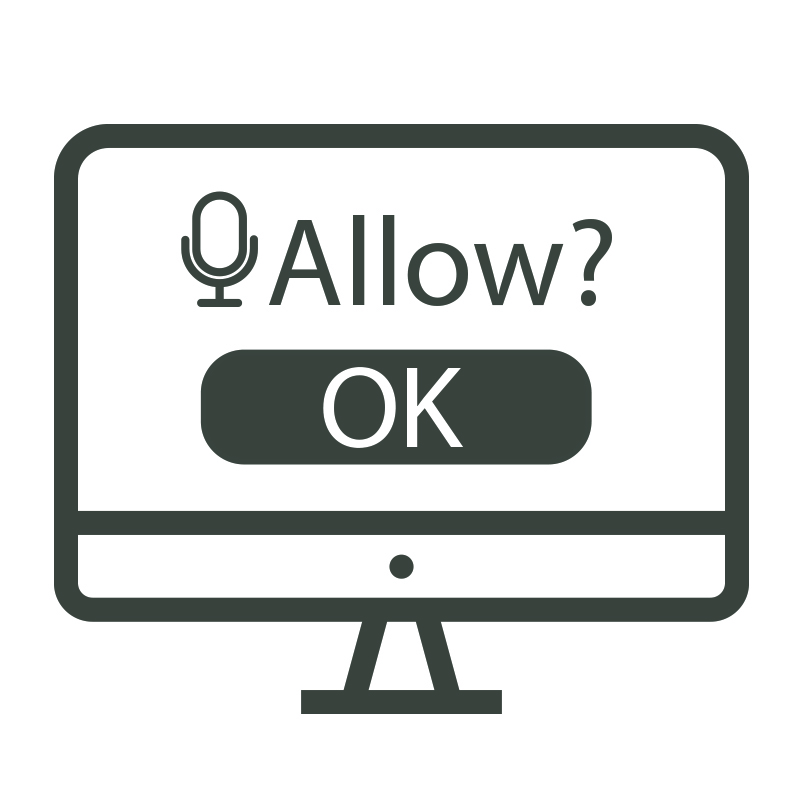 If you are working on your own or another group member is not available, simply move to a nearby editing station after you Log Out of the editing station where Microphone Access was not allowed.
Log In on the nearby iMac. 
Open the application that you were working in previously and choose to Allow Access to the Microphone when prompted. 
Note: You can use the first editing station again after 36 hours, when the iMac has been re-imaged.
Need Help?
Let us know by contacting the Hotline via phone, email or chat right away!
866-266-7496 | mediacommons@psu.edu | right corner ↘