This tutorial will show you how to log into Adobe Spark with your Penn State Adobe Creative Cloud Account.
This will take you to a screen where you can select how you would like to log in. Since you've signed up through Penn State, click on Log in with school account on the right-hand side.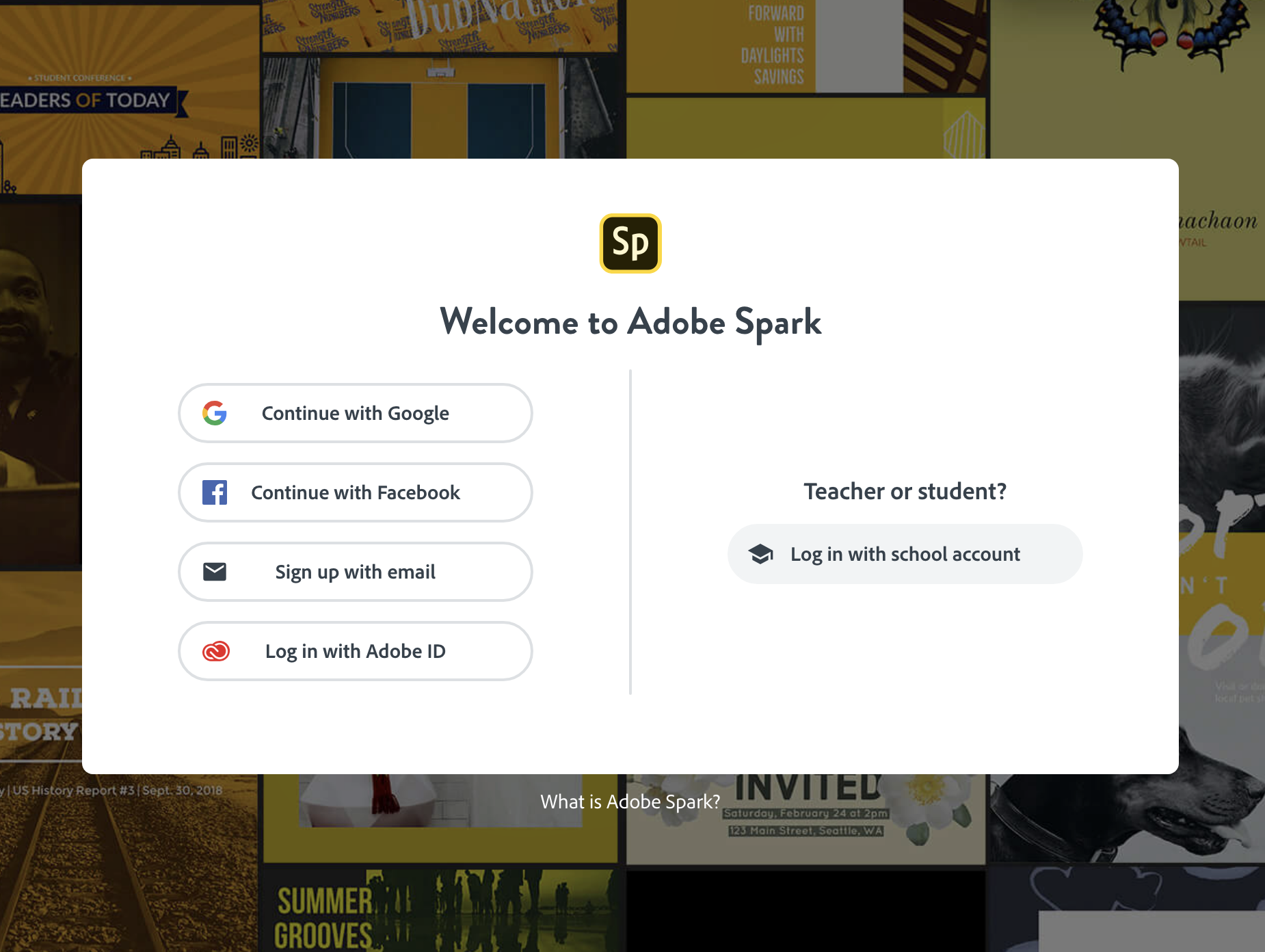 On this new screen, go ahead and type in your regular Penn State email address (@psu.edu).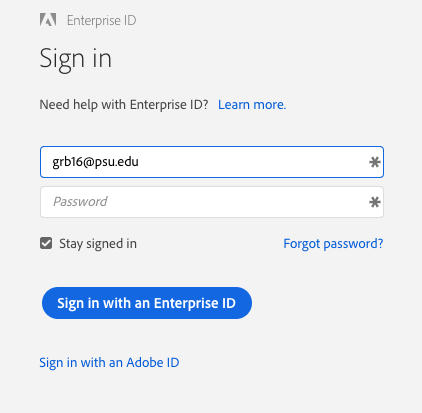 Click inside the Password field to enter your password. Once you do, it will auto-detect your Penn State email address, and should take you to the following screen. Select Company or School account.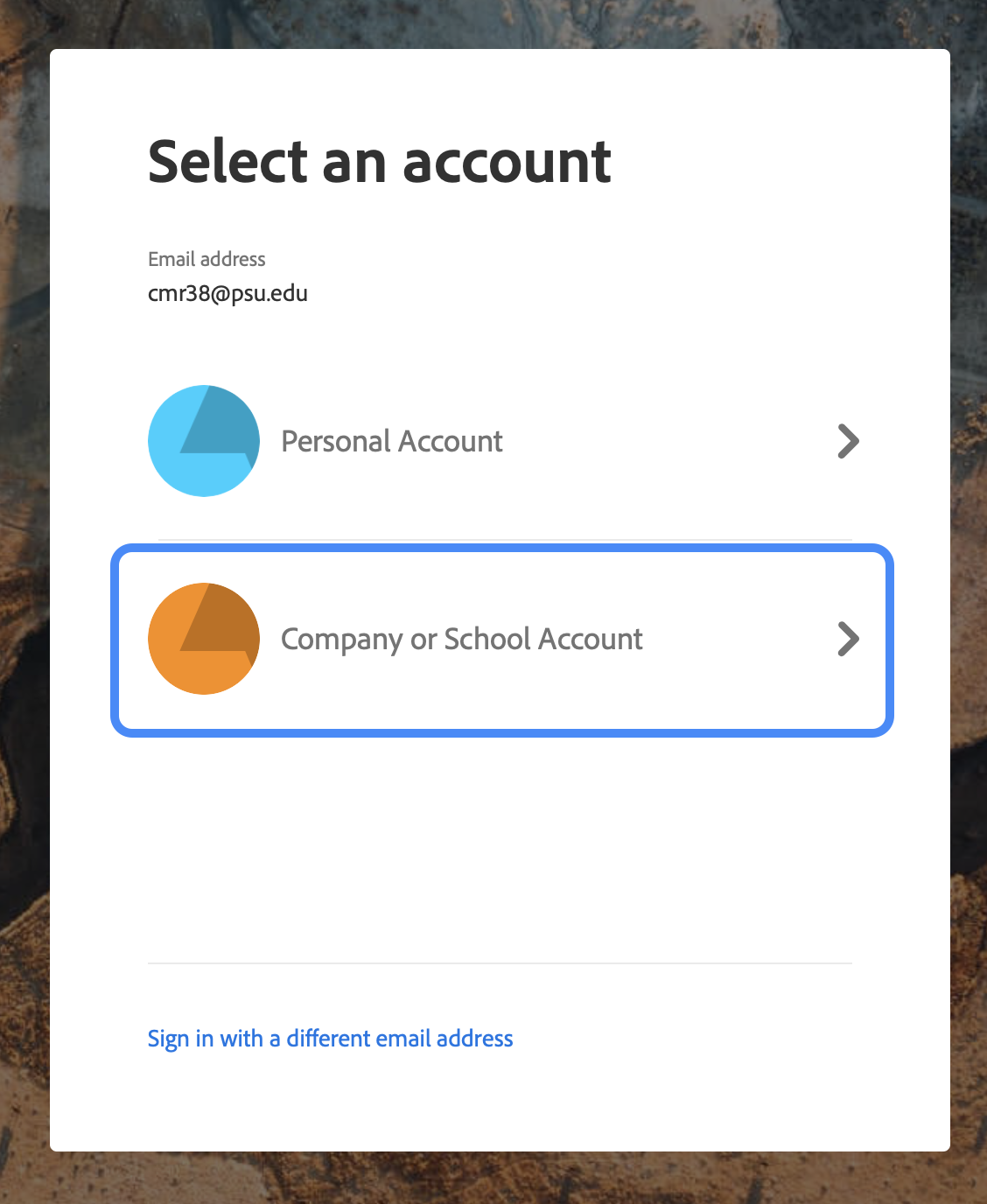 It will then take you to the regular WebAccess screen, so enter your typical PSU WebAccess account information and click Log in.
You should now be logged into Spark, and you are ready to start creating! Please see our other tutorials for how to get started.