Each time you make a change to your Express Page you will need to update your page's link so viewers can see the changes you've made. Your page's URL will always stay the same once you've published it. This tutorial will show you how to update that URL to reflect your changes.
Click the Share button at the top of the screen.

Since you've already published your page, you will see a window that looks like this:

If you're ready for people to see the adjustments you've made to your page and make them live, click Update Link.
While it updates, you should see this loading screen: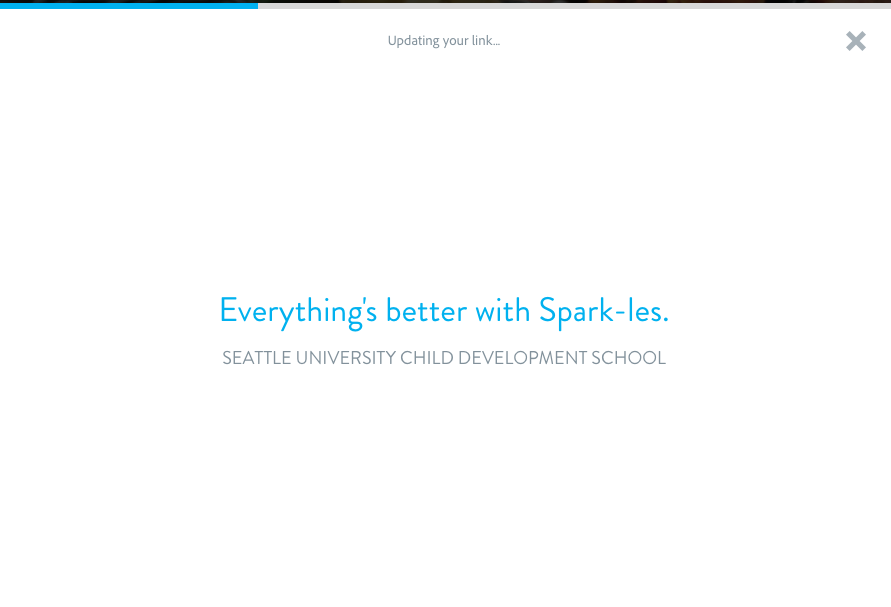 Once it's done, your link will have been updated and the changes you've made to your page are now viewable by those who have your page link!