Scripting, or writing a script, is a very important piece to the multimedia production process. Similar to preparing for a presentation, scripting helps you to organize your thoughts, determine what you want to convey and create a flow for your narration. In this tutorial, we will provide some tips for formatting your script as well as links for best practices when writing your script.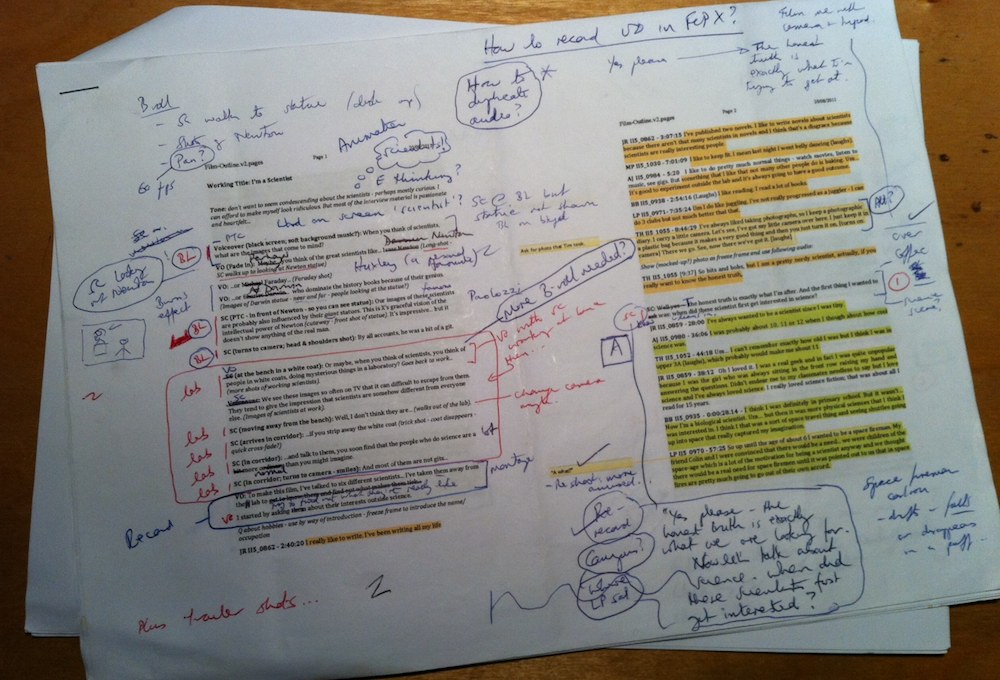 It is always a good idea to print out your script before recording narration. A few formatting tips before printing a script:
Adjust the font size to 16 pt or 18 pt
Double space your text
Number your pages
These tips will make the script easier to read and help you to stay organized as you record your narration.
Preparing to Record Narration
Practice reading through your script before you record. You will want to be on the lookout for challenges and areas for improvement including:

If any of the words are causing you to stumble while recording, consider writing them phonetically. For example, Pennsylvania State University could be written like "pencil-vania state university".
If there is a specific inflection or verbal cue that you would like to convey, consider making a note of that on your script.
Want to see what a well-written script can accomplish? The video below examines just how much of an impact a good script can have, and how words on a page can translate to effective visuals.
(Spoiler Warning for Ex Machina)
Center for Disease Control and Prevention. (2011, April). CDC Audio Script Writing Guide*. Retrieved from https://tools.cdc.gov/medialibrary/docs/AudioScriptWritingGuide.pdf