iMovie comes with several Clip Filters and Audio Effects that can be added to any or all of your footage to help you achieve a style or look to your video. The following tutorial will help you find and add those effects.
Once you have some footage in your Timeline you are ready to add Clip Filters or Audio Effects to that footage. To do so simply double-click on the clip in your Timeline that you wish to modify. You will then see a row of icons appear over you video in the Viewer window of iMovie.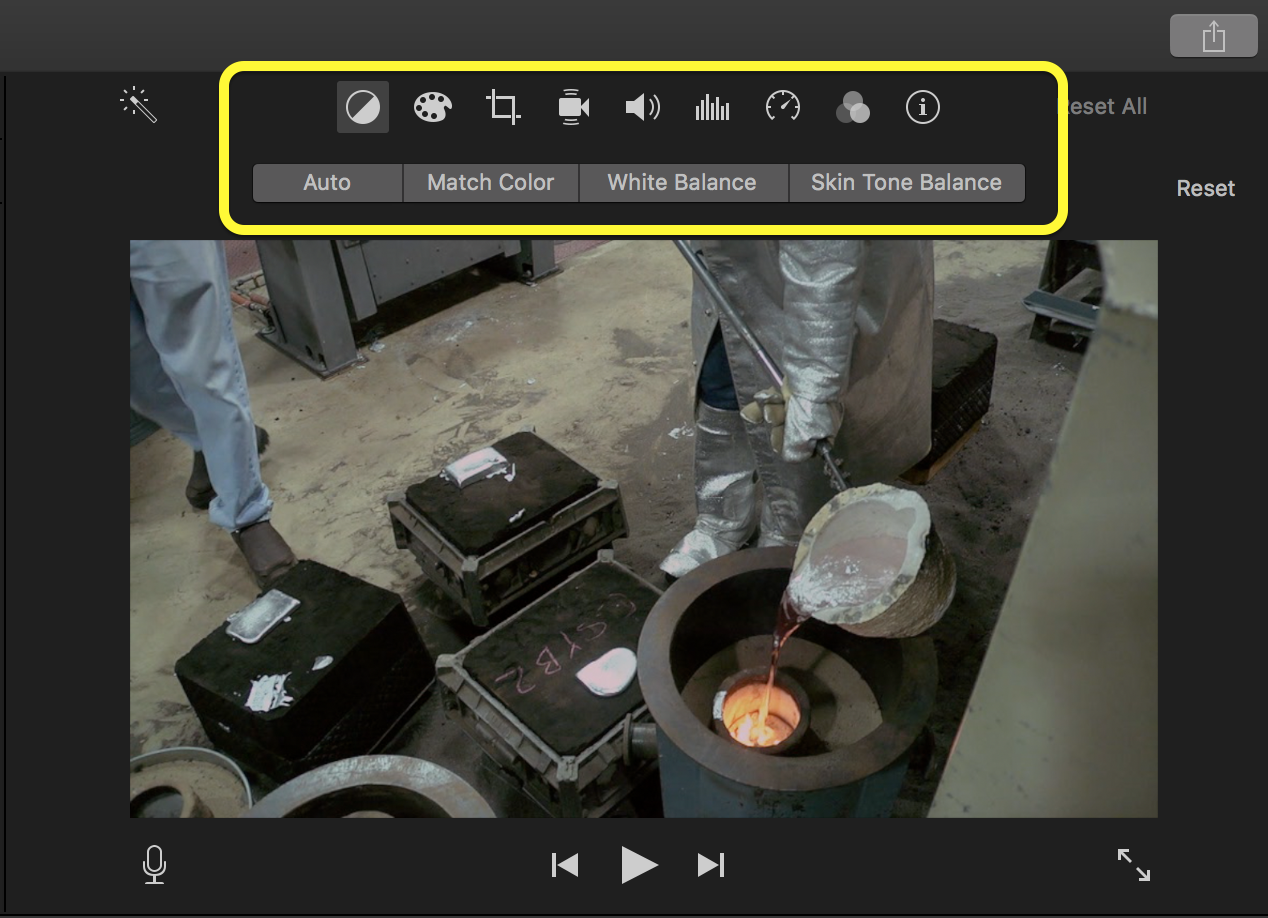 Click on the Clip Filters and Audio Effects icon, which looks like three overlapping circles, located second from the right in the row of adjustment icons. Some settings will appear directly below, giving you the option to change the Clip Filter and/or Audio Effect for your selected clip.

Click the Clip Filter button and a popup window will appear with a list of effects you can use on your video clip. These work much like Instagram filters. Hover over each selection for a preview of how the effect will look on your video. When you find one you like, simply click on the effect and it will be applied to your clip.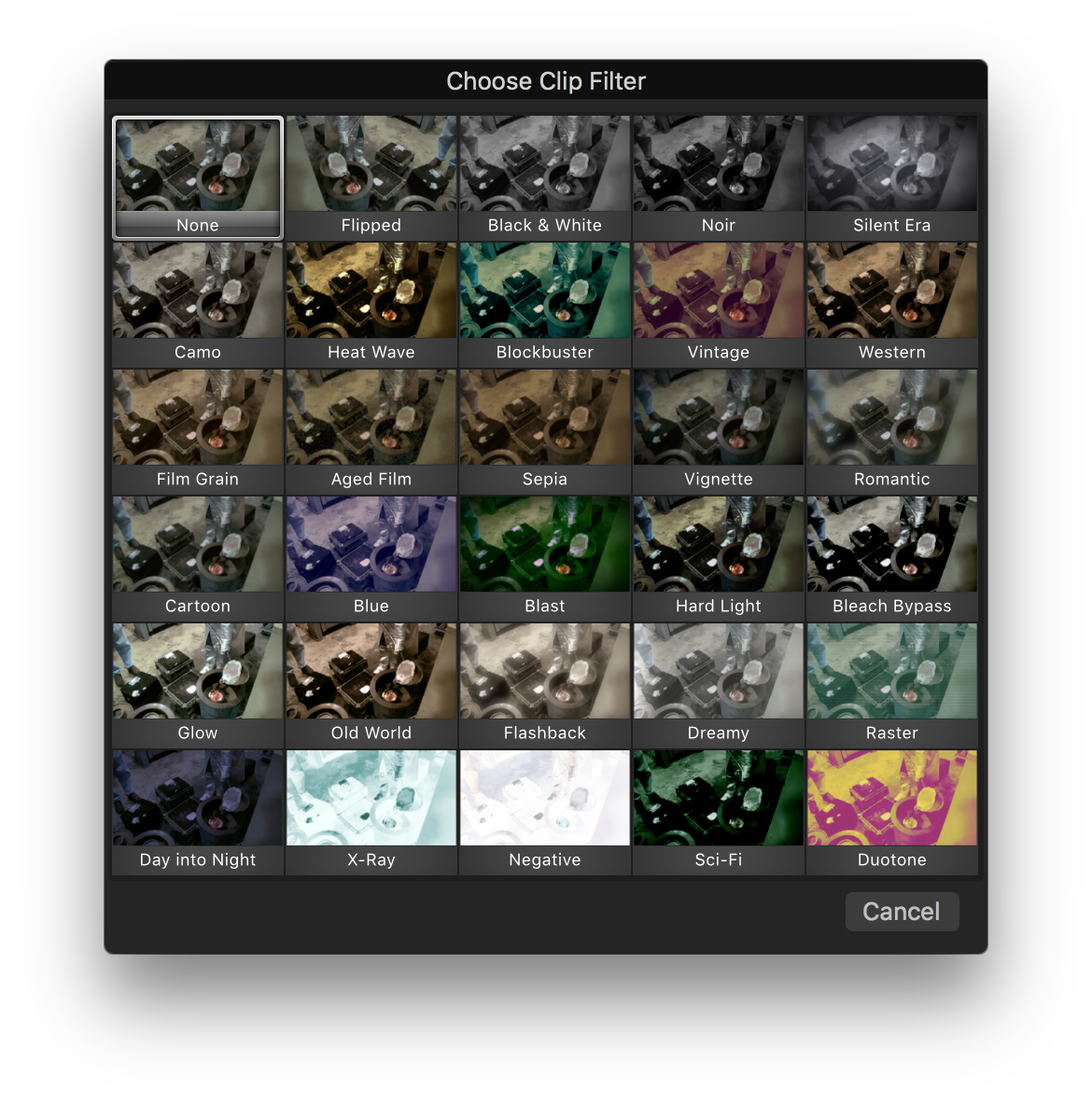 The popup window will close and the Clip Filter button will now display the name of the Effect you chose.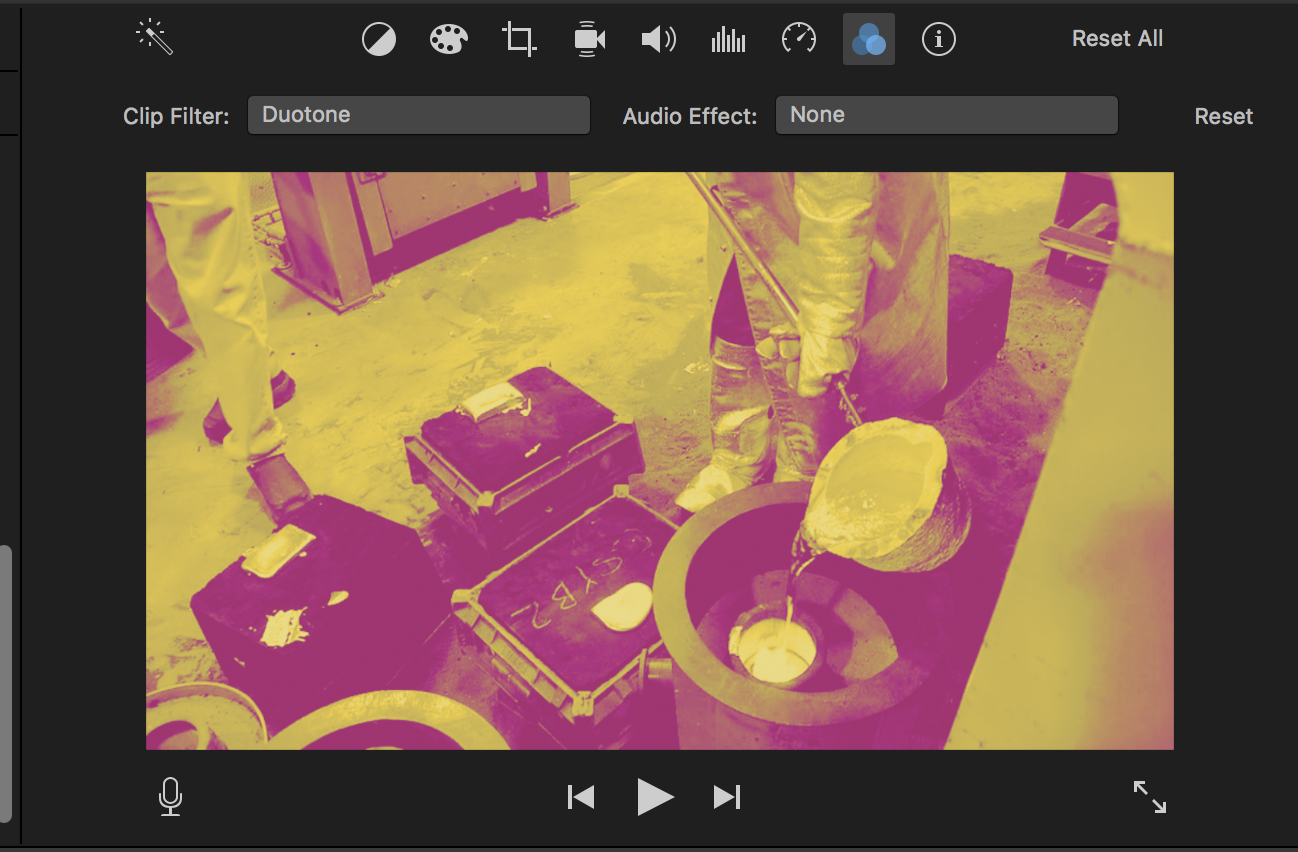 The Audio Effects work the same way. Simply click on the Audio Effect button, and select from the list of effects that you wish to apply to the audio of your clip.