Themes can be used to quickly build stylized video edits. However, it should be noted that the No Theme or unstylized timeline is the most appropriate theme for most class assignments.
To add a Theme to your iMovie project, you can either start a new project, or open up an existing project from the Projects Tab.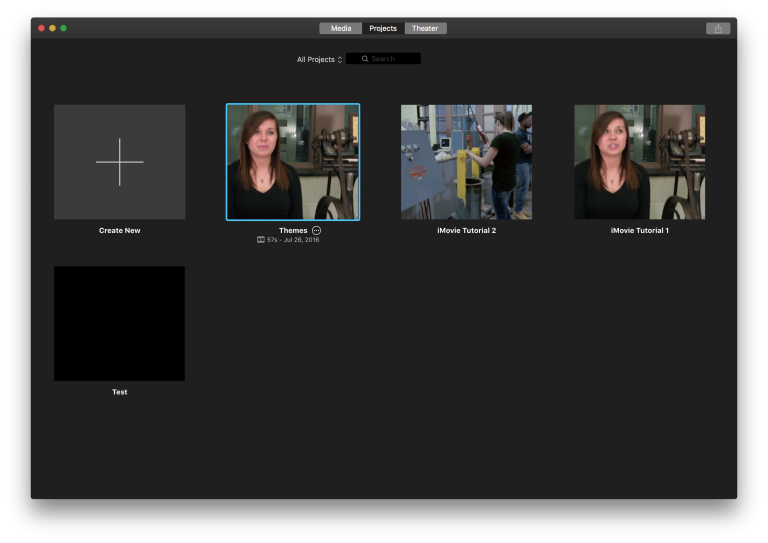 Once you've opened up or started your project, navigate to the right-hand side of iMovie and click on the Project Settings Button.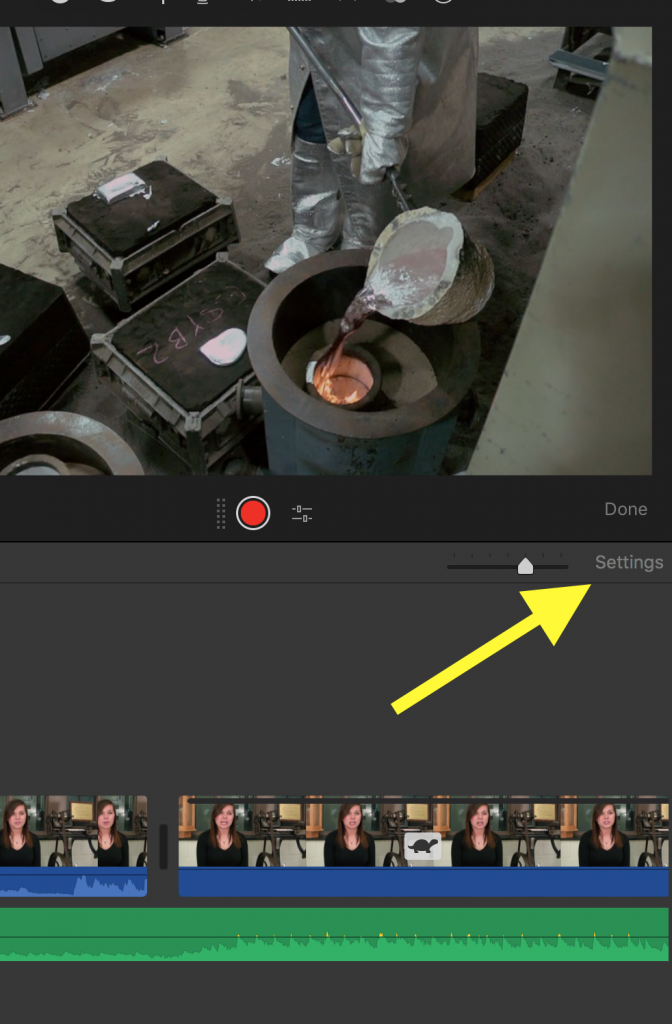 A drop down window will appear, allowing you to change some of your project settings.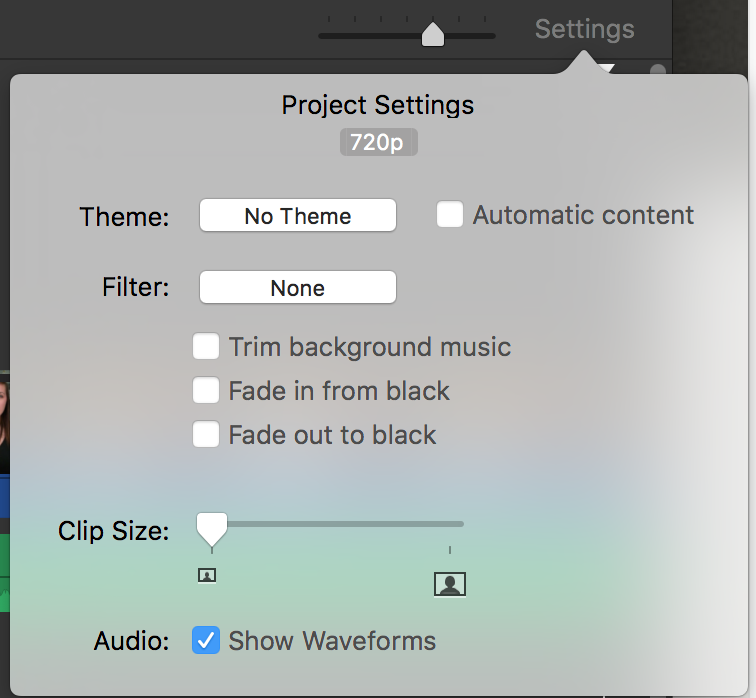 To select a theme, click on the box that says No Theme.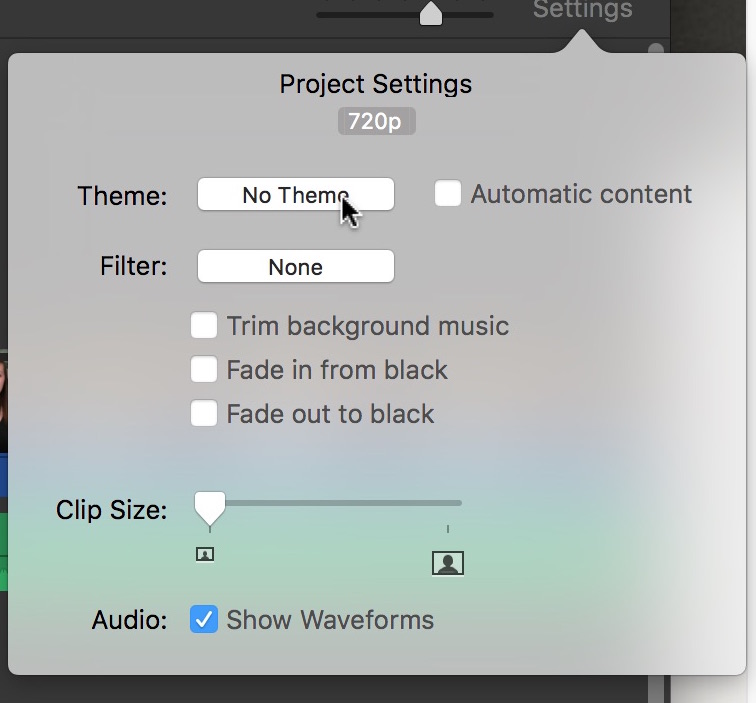 A window will appear with a multitude of Themes that can be used. Each one will present your material in a highly stylized manner. Choose the one you wish to use by clicking on it to select it. Then click Change in the lower right hand corner of the window, and name your project in the provided box.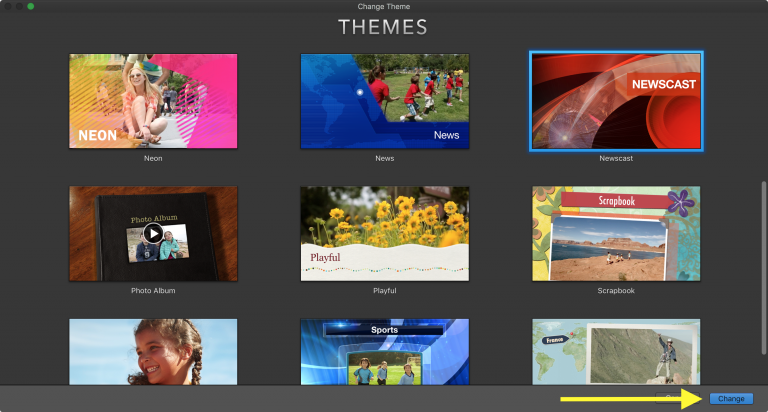 You can also preview how each theme will look by hovering your cursor over a theme, and then clicking the play button that appears.
Now, drag your clips into your Timeline in the order you wish them to appear, and the Timeline will automatically add Transitions and Title elements according to the theme chosen.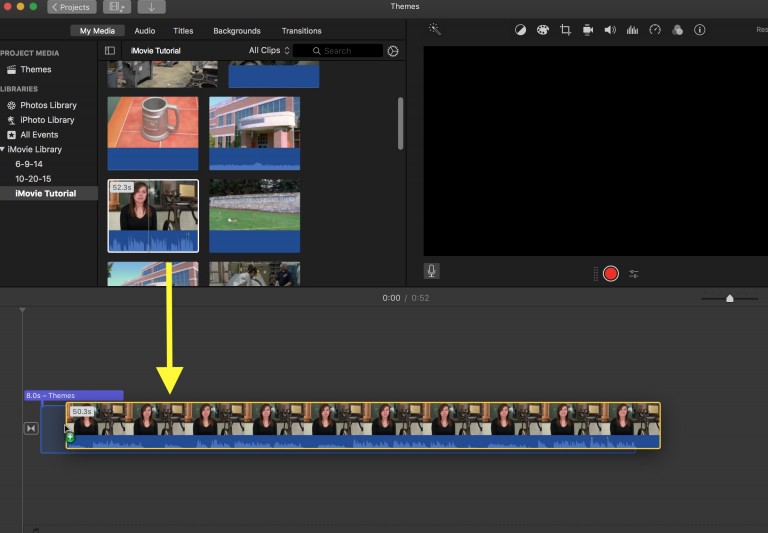 You can also change themes on existing projects. But beware! Changing themes may delete Titles and Transitions in the process of creating a theme. You may wish to duplicate your project before changing the Theme so you don't lose any work if the new theme is not to your liking.
To duplicate a project, you will need to head back to the Projects Tab of iMovie. Once there, simply select your project that you wish to duplicate and click on the More Settings icon (three dots) next to the title.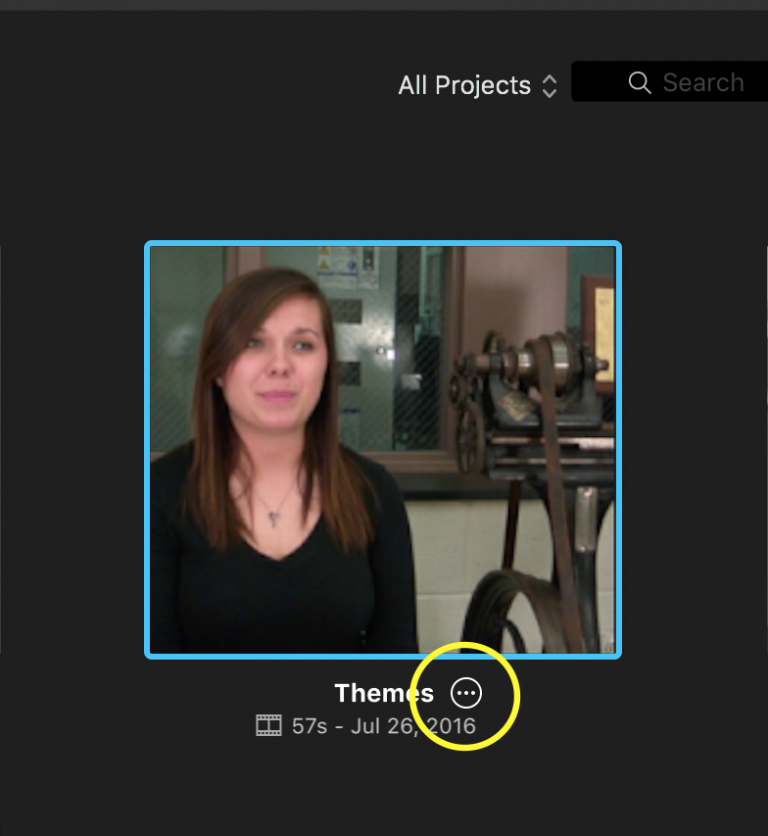 This will present you with a drop down window. Select Duplicate Project from the list.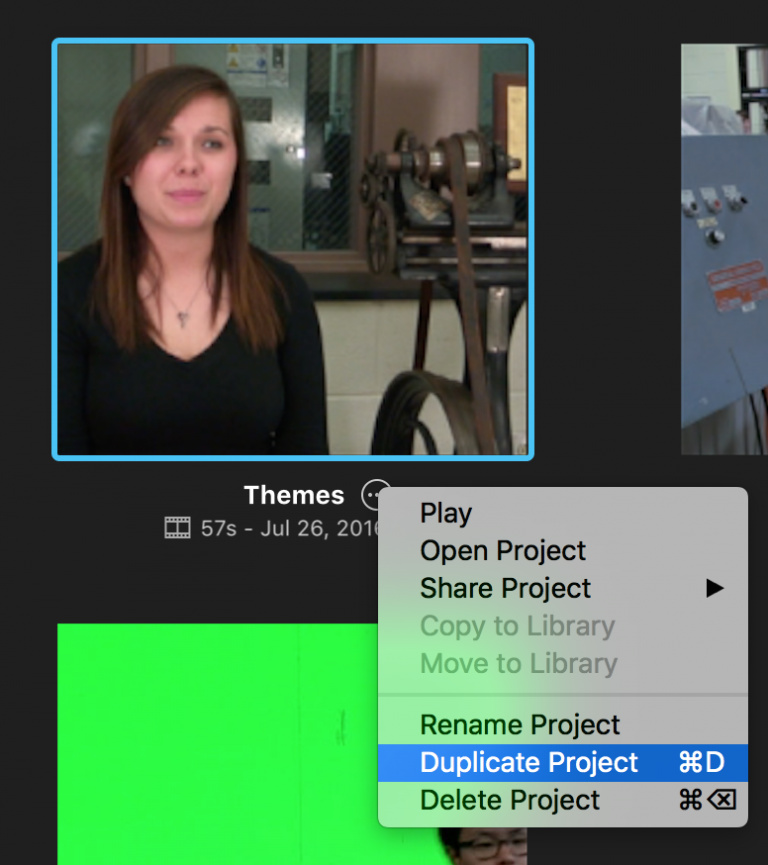 You will now have a duplicate version of your project in your project list. Double-click on the duplicate project to open it, and change the theme as described above.