In this tutorial we will be learning to use the manual functions on the Canon HF camera including turning on the mounted light, using manual exposure, using manual focus and adjusting mic levels manually.
To use the manual functions open the LCD screen on the camera and locate the directional pad (d-pad) on the left side of the screen. Pushing this d-pad in while in normal camera mode the manual functions menu will open up on the bottom right hand section of the screen. You can navigate this screen by using the directional pad.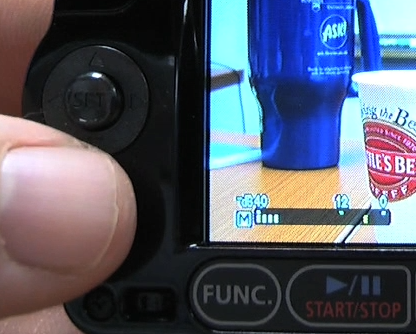 Turning the External Light On
The first screen that is shown when opening the manual functions is the external light screen. If you push right on the directional pad while this screen is displayed the light on the front of the camera will turn on or off.
To use Manual Exposure bring up the manual functions with the directional pad and use the down arrow to scroll to the EXP screen. Press up on the d-pad and it will activate or deactivate the manual exposure. Now you can use the left and right buttons on the d-pad to increase or decrease the exposure.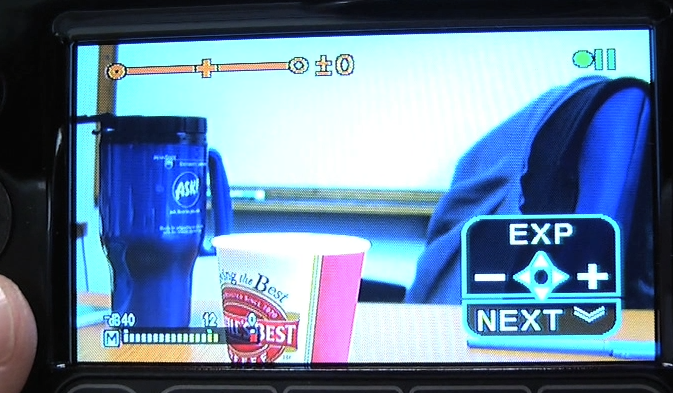 To use Manual Focus bring up the manual functions by click select on the directional pad, then use the down arrow to navigate to the Focus screen. Once on the focus screen you can activate and deactivate the manual function by hitting up on the d-pad. Now you can use the right and left arrow to adjust the focus.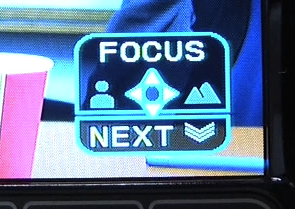 The camera will automatically zoom in: this is the focus assist. Focus assist is there to help you focus more easily: it will disappear once you push in on the d-pad or navigate to a different screen.
To adjust the volume of the microphone on the camera click on the direction pad and navigate down to the MIC screen. You can activate or deactivate manual controls by pressing up on the d-pad. Once you activate it you can use the left and right d-pad button to adjust the levels.