This tutorial will show you how to find and apply transitions to your Final Cut Pro Project. There are a wide variety of transitions you can choose to use between clips in your video. For an academic or professional video, you will primarily want to use the Cross Dissolve and Fade to Color transitions most of the time. Other transitions tend to be distracting to the viewer.
Click the Transitions icon to open the Transitions Browser.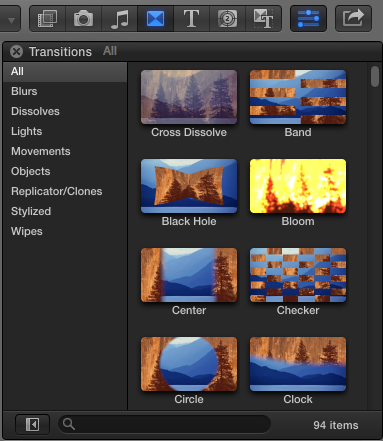 You can search for a specific transition by typing the name into the
Search Bar
 (marked with a magnifying glass) at the bottom of the
Browser
pane.
To see all the choices again, click the X that appears in the search bar to clear the search.
You can also filter the transitions by clicking one of the Categories on the sidebar.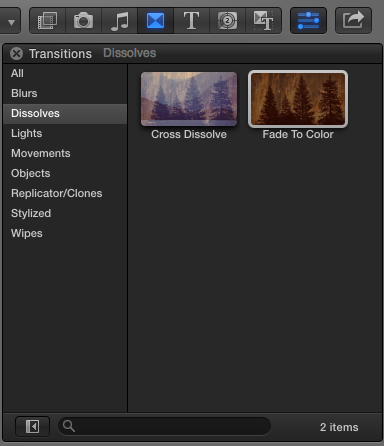 Select the transition you want to use by clicking on it.
Drag the transition over to the Timeline and drop it between the two clips you would like to dissolve between.