Shooting in front of a green screen gives you the ability to replace the green background with any background of your choice. This tutorial will show you how to apply a background image to green screen footage with Final Cut Pro.
Select the part of your green screen footage that you want to use in your assembled video.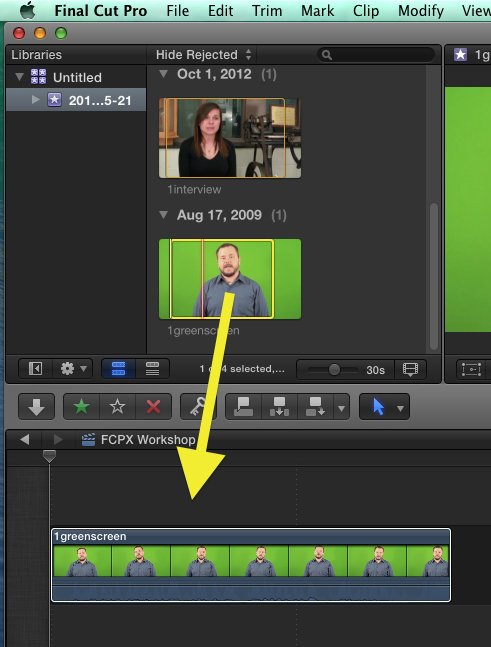 Drag it into the Timeline or use the W or E keyboard shortcuts.
Select the background image or video footage you wish to use in the Event Browser.
Click and drag the background media to the Timeline so that it attaches beneath the green screen clip.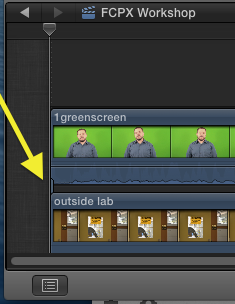 You now need to apply the Keyer Effect to the green screen clip.
Open the Effects Browser by clicking on the Effects icon on the right side of the Timeline.
Select Keying on the Effects Browser sidebar on the left.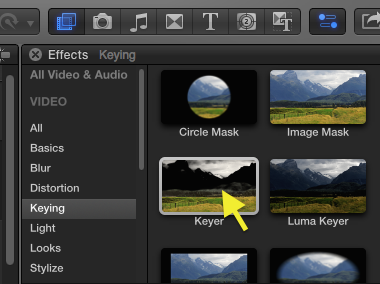 Select the Keyer Effect.
Drag it to the Timeline and drop it on the green screen clip.

The green should now be removed and the background image will be showing instead. Settings can be adjusted in the Inspector window as needed.