This tutorial will show you how to apply titles and text to your Final Cut Pro projects.
Open up the Titles browser by clicking on the T (Titles) button.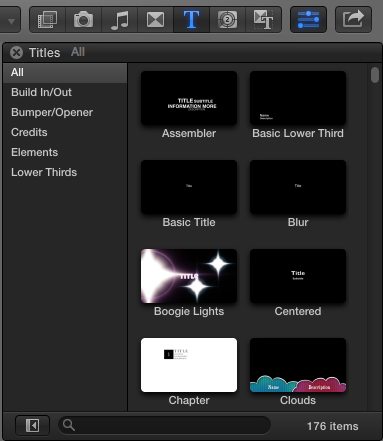 Hover over the different choices to preview how they animate. Some of them are still and will not move when you hover over them.
Click to select the one you would like to use.
Drag it to the Timeline and drop it above a video clip where you would like it to start.

The title will attach itself to the clip you dropped it on. You can also extend the title length by clicking and dragging the edges of the purple bar.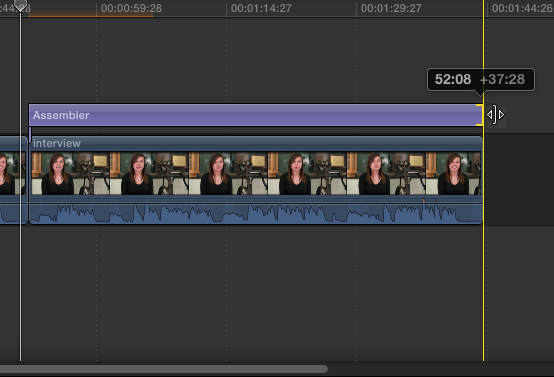 To edit the text, click on the Title Bar in the Timeline to select it.
In the Viewer window, double click on the section you would like to change.
It will highlight in purple and the text controls will open up in the Inspector pane for you to make your changes to the text.