This tutorial will cover how to import media files into events in Final Cut Pro so you can begin a new project.
Importing Media Files into Events
The first thing you will need to do to begin working in Final Cut Pro X (FCPX) is to import or capture media files into Events. Events are essentially folders of files within FCPX used to organize your different footage, music, and photos.
Click the Import Media icon or go to File Menu/Import/Media.

Navigate to where your files are located.
If you have a camera connected to the computer and turned on it will appear in the top left of the Media Import Window.  Media that you have downloaded to the computer will likely be on the desktop or in the Downloads folder.
Holding Command, select each of the files you would like to import.
Click Import Selected… in the bottom right of the window.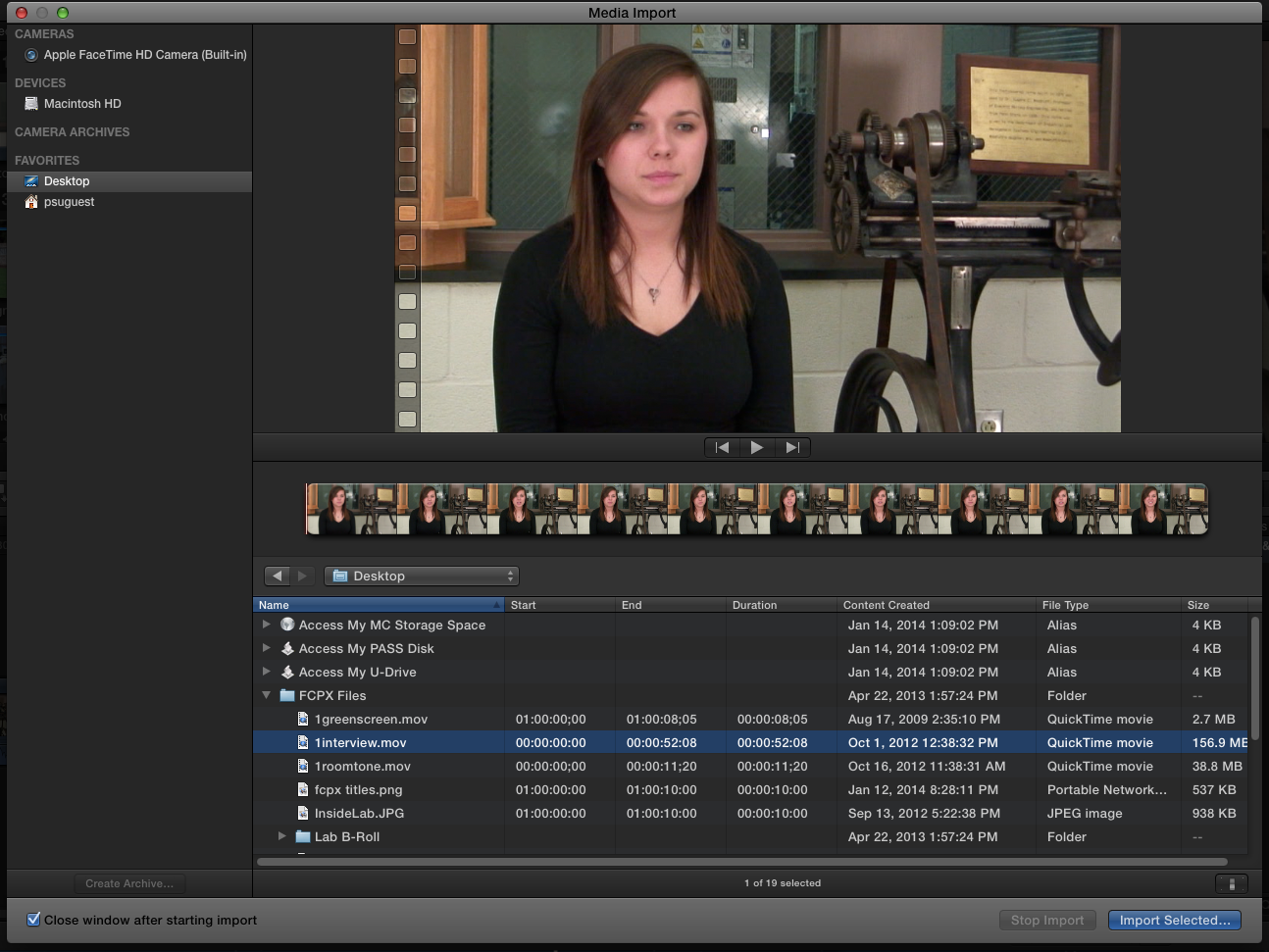 Click the radio button next to Add to existing event  or Create new Event.
Click Import.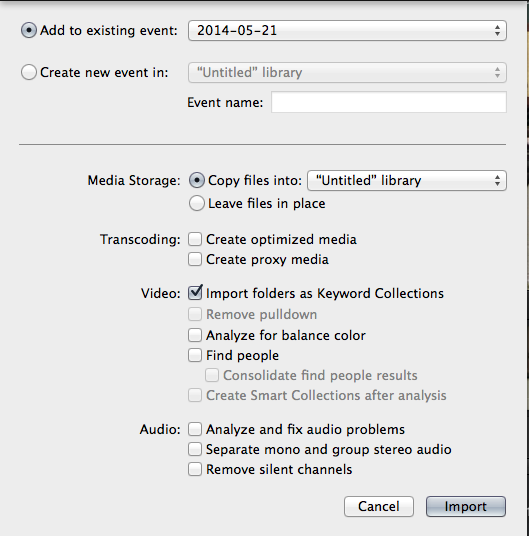 Creating a New Project
Click the Create New Project icon in the bottom pane of the FCPX window.
A window will open up where you can give your project a name and choose the default Event associated with this project
Click OK.