GarageBand comes with a wide array of jingles and sound effects to make your podcast pop. This tutorial will show you how to use them in your podcast, and how to do fades and adjust audio levels of different clip segments.
Add an Intro, Outro or Sound Effects
Click the Loop icon in the upper right hand corner to open the Loop Browser and then the column icon to use the column browser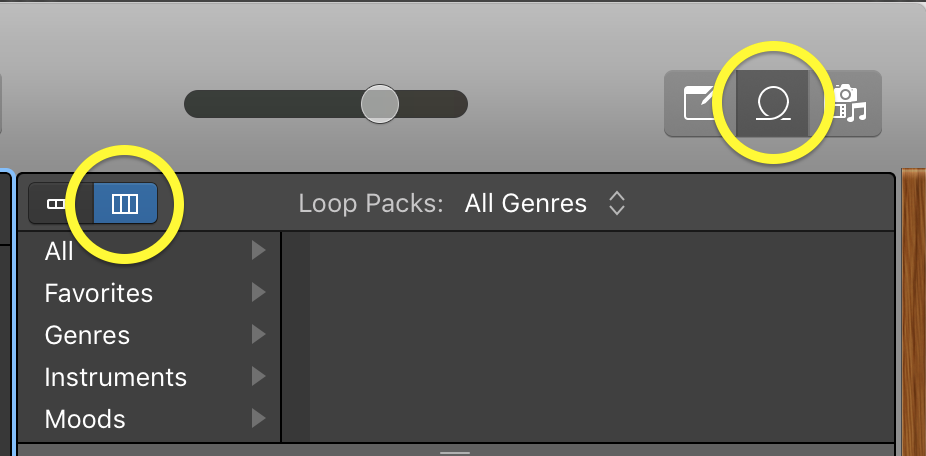 Select a category, such as Genres, then Jingles, and then choose from the subcategories.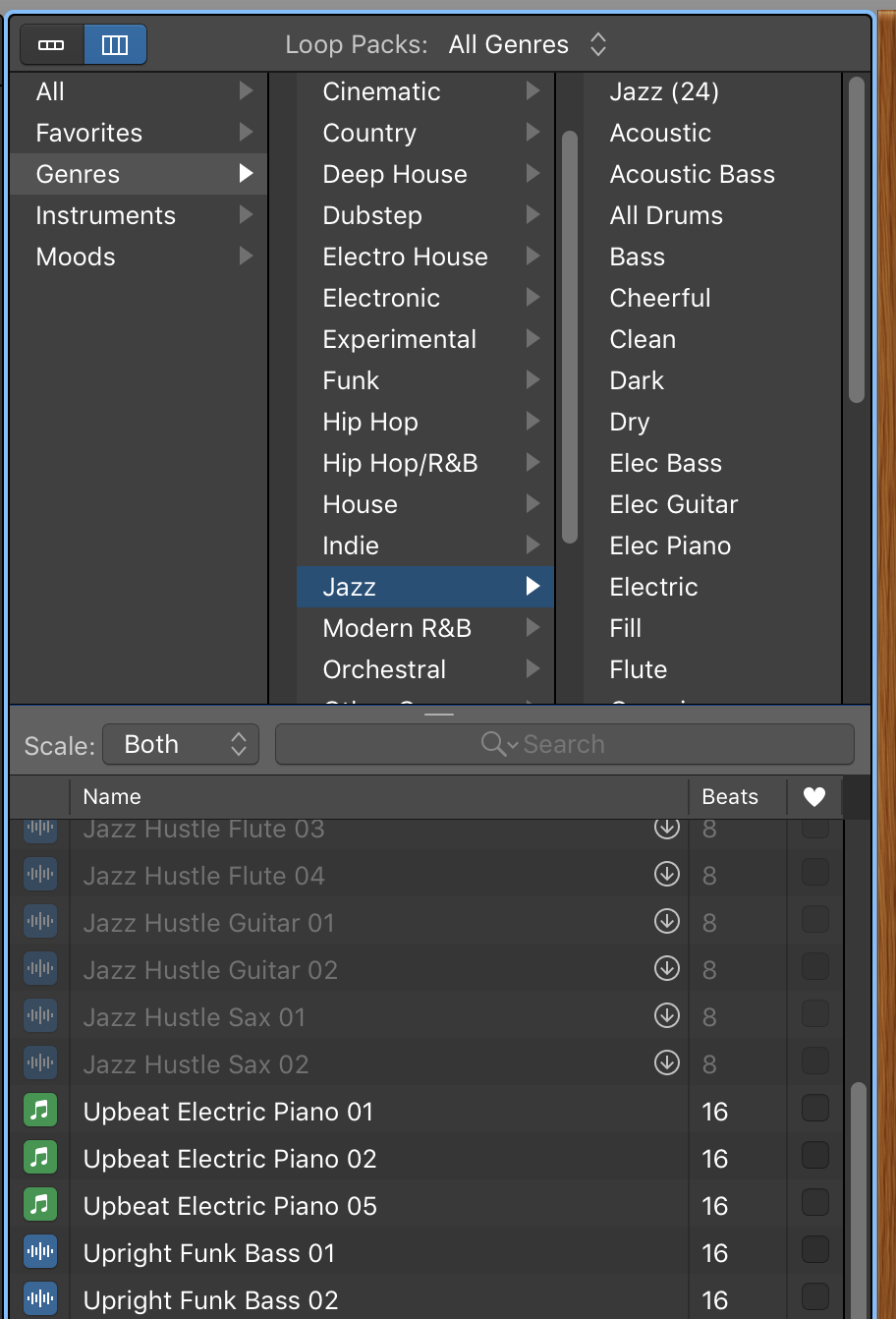 Click on a sound's name below to hear a sample, and then click the icon next to it to stop.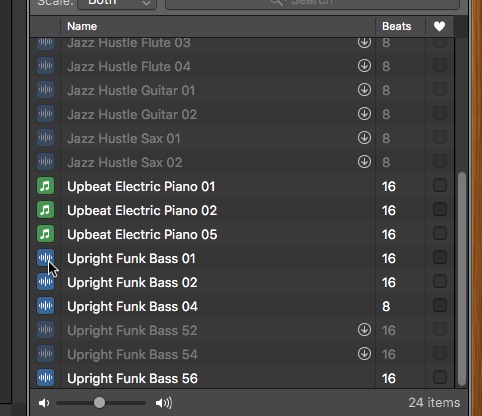 When you've found one you like, click and drag its name into the empty space in your timeline to create a new track. You can also drag it to the second track if you do not have recordings already in it.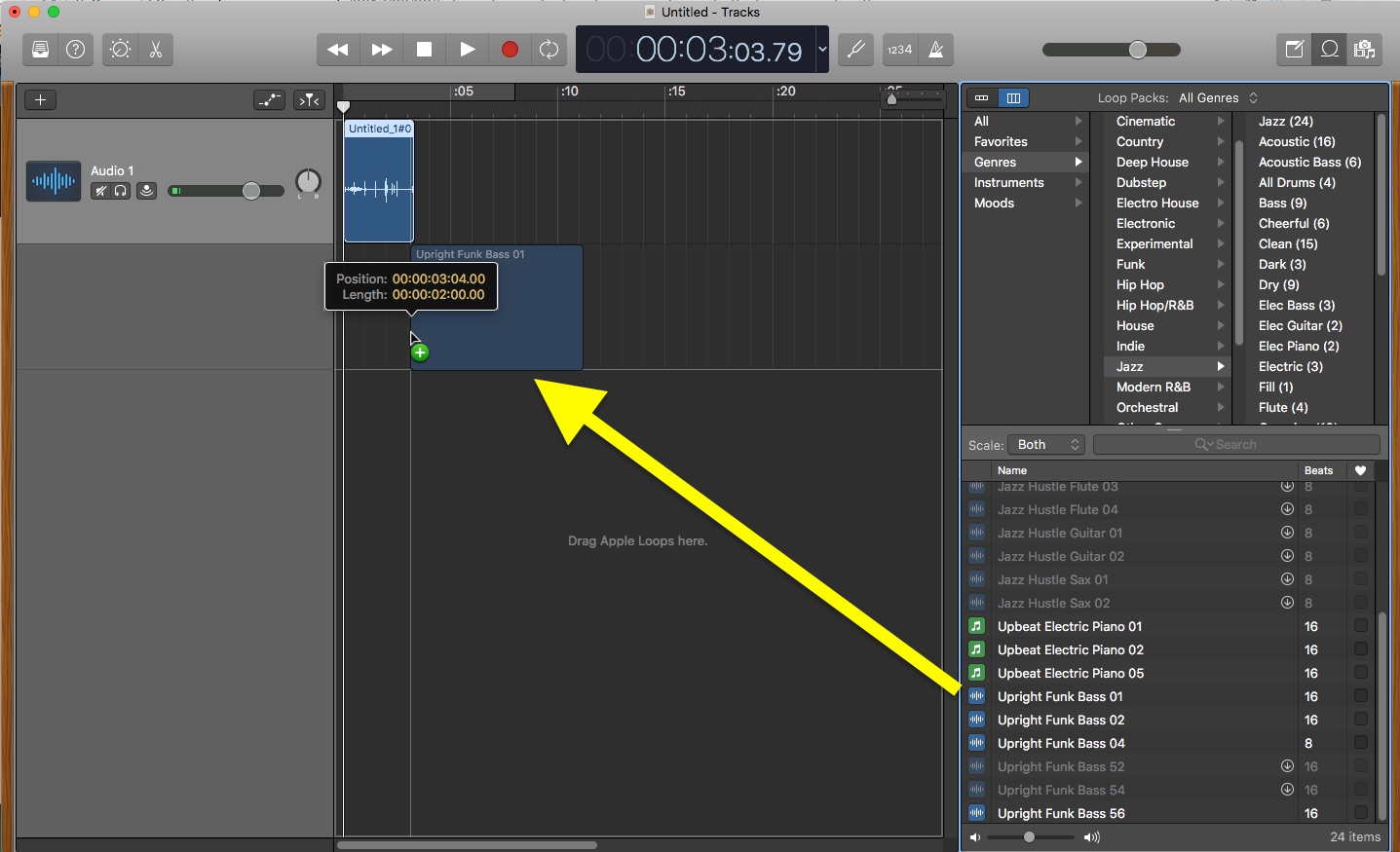 Sound Effects
can be found under
All
and then
FX
.
To adjust the overall volume of a clip, drag the slider next to the track adjustments to the left or right. Be careful not to increase the volume to high so that it will distort.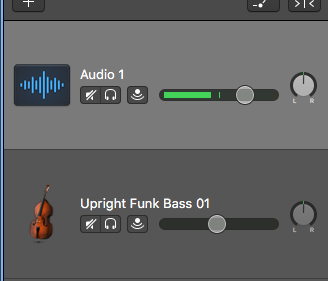 Creating Fades
To fade your sound effects and music in and out you will use what is called automation.
First navigate up to the menu bar at the top of the screen, and click on the Mix header. Within this list, select Show Automation.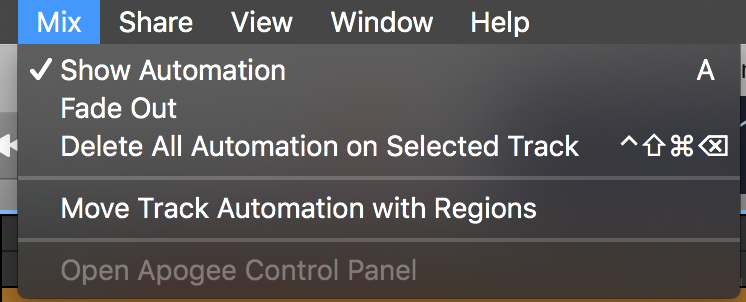 Once you activate Automation, in your track header you will see new settings, and an Automation icon.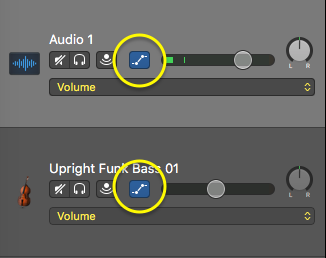 You will also see a horizontal line going across your track in the timeline. To create a fade in click on the point along the timeline where you want the sound to be full volume to create a control point.

There will already be a control point at the very start of the track. If the sound you are fading is also right at the beginning, you can use the one that already exists. If it is further down the track you will want to click to create an control point at the spot where you want your sound to fade in from. Click and drag this point down to the bottom of the track.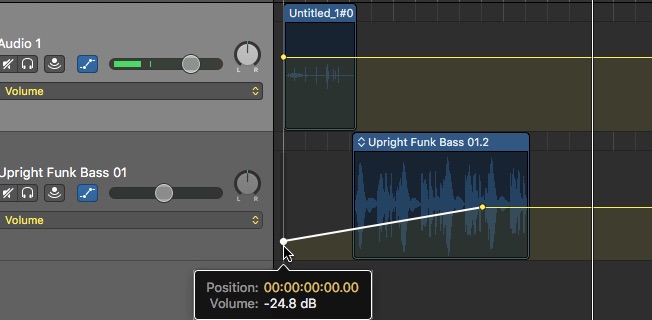 To create a fade out repeat the process except leave the first automation where it is and drag the second control point to the bottom of the track.