This tutorial shows how to create a project folder and begin a new project in Adobe Premiere Pro.
Project Folder
Before you get started editing in Premiere Pro, you need to create a file system to save all of your video files and your Premiere project files.
Create a folder on the desktop and name it something specific to your project, such as "360 Project".
Upload your video files to the new folder.
File Management
Open up Adobe Premiere Pro.
Select New Project on the left hand side of the pop-up window to create your video project.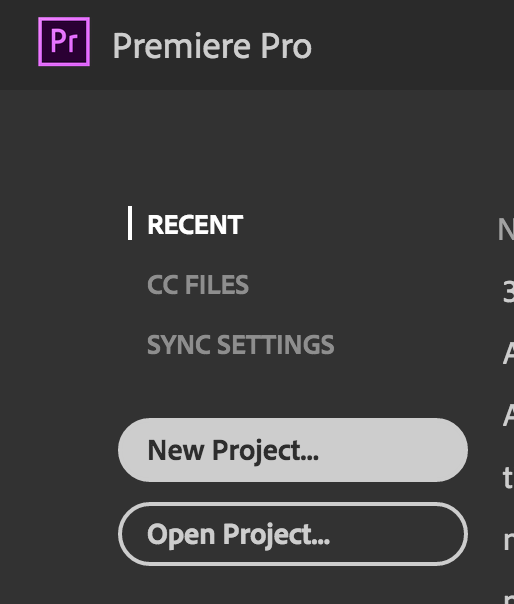 Once you've selected New Project, you'll be taken to a new pop-up window where you will change a few settings before getting started with editing.
Name your project by typing in a title at the top of the window in the Name title box, for example 360 Project for AEE349.
Change the location of your project file to the 360 project folder you created on your desktop by clicking Browse on the right hand side of the pop-up window and selecting your folder.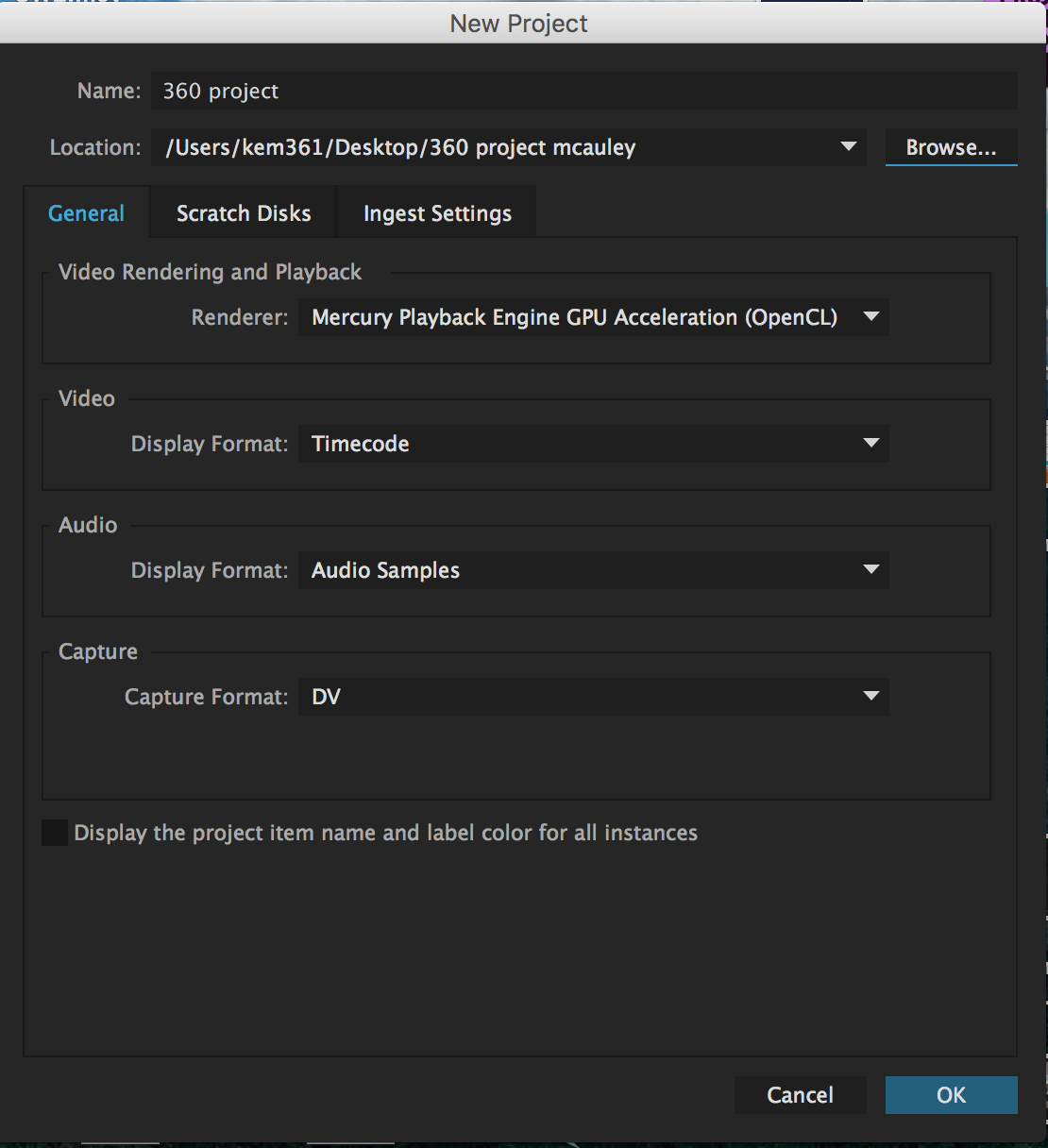 You don't need to change any of the other settings on this screen. You are now ready to work within the Adobe Premiere interface.
Are you having trouble accessing Adobe apps?
The process for signing in to Creative Cloud from lab and classroom computers has changed and now requires use of an Enterprise ID. For more information about this, please visit the adobe.psu.edu resource.