This tutorial shows how to import footage into an Adobe Premiere Pro project.
If you have not yet set up your project folder, please go to our tutorial explaining how to get set up.
Go to the main menu at the top of your screen and select File then Import.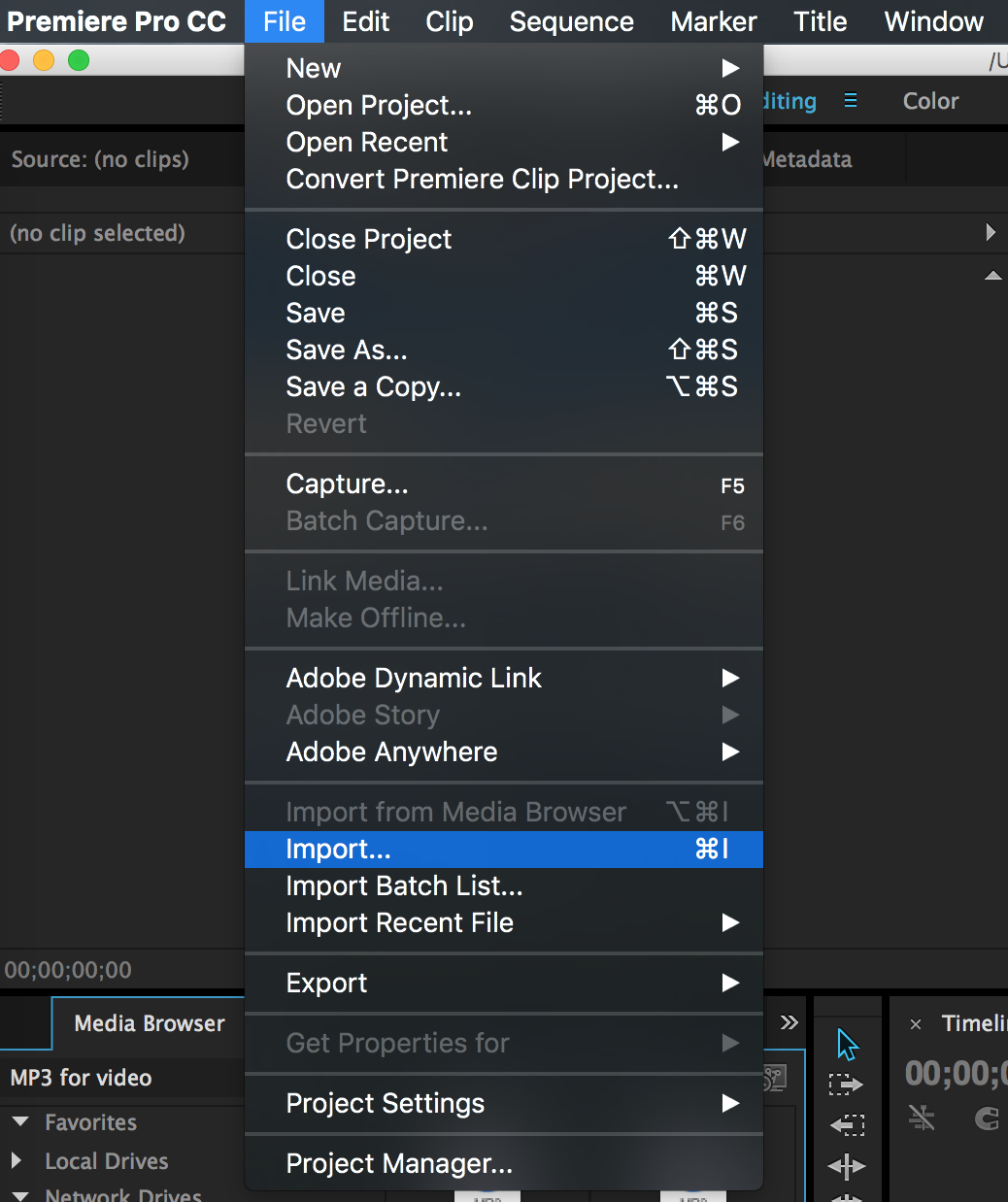 Next, you'll want to choose the files you want to import. Remember, when you first set up your project, you added your video files to your project folder.
Browse to your project folder on your desktop and choose the files you'd like to import.
Click Import at the bottom right corner of the pop-out window.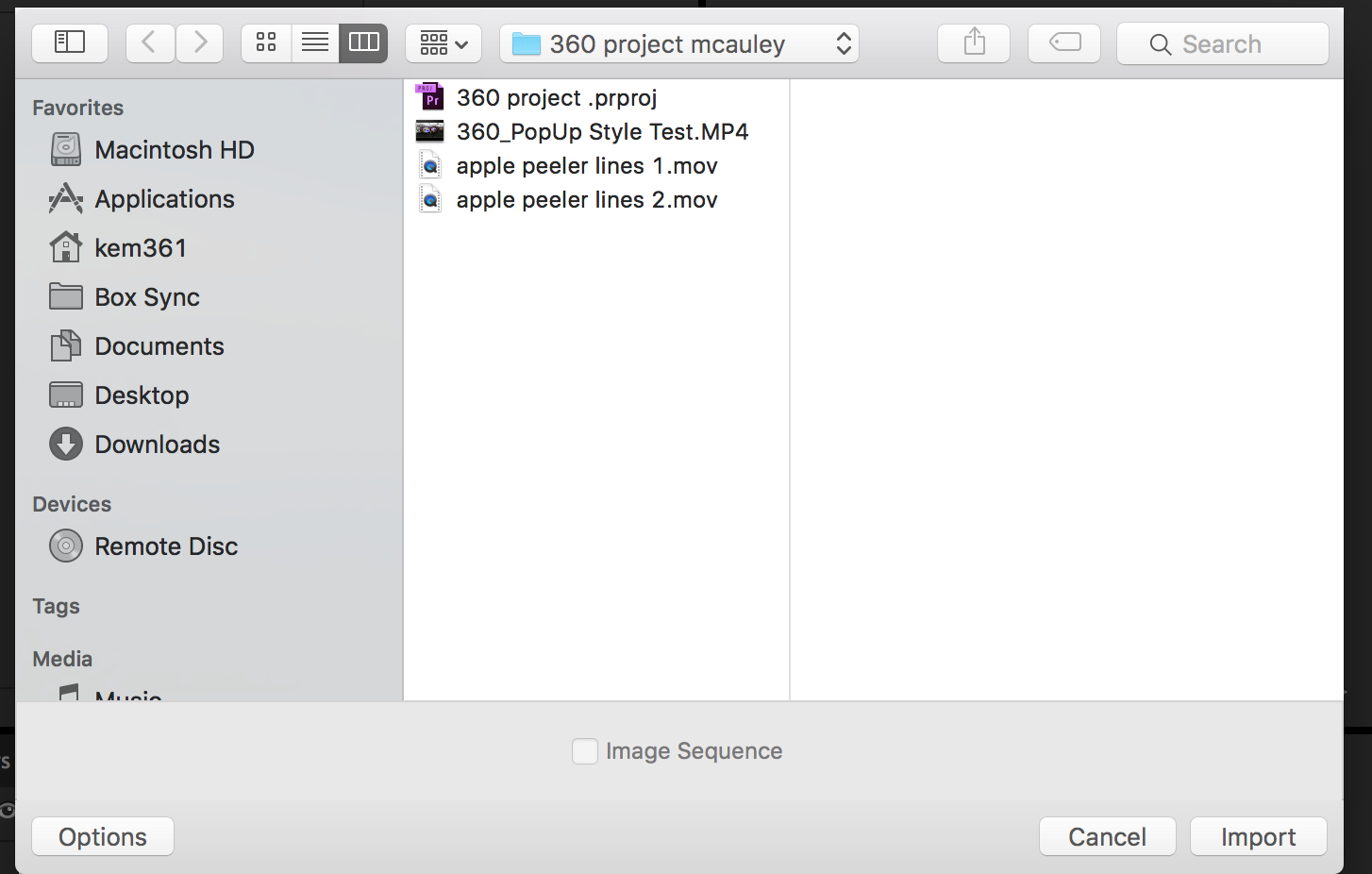 To view your newly imported files, click on your project name in your Media Browser tab in the bottom left hand quadrant of the screen.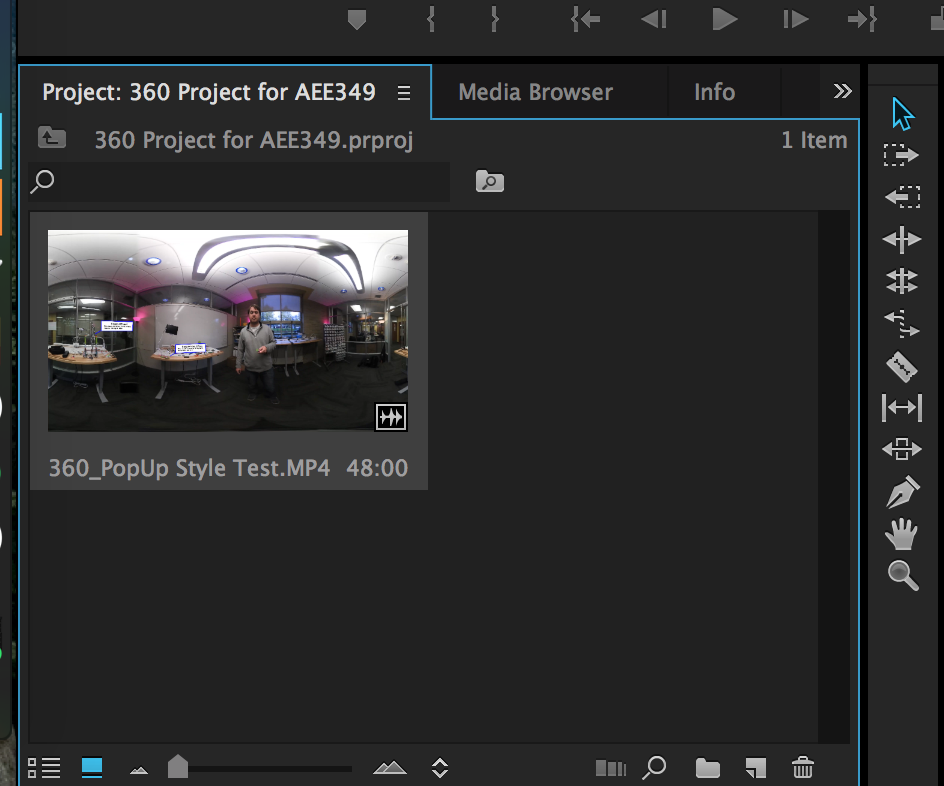 Are you having trouble accessing Adobe apps?
The process for signing in to Creative Cloud from lab and classroom computers has changed and now requires use of an Enterprise ID. For more information about this, please visit the adobe.psu.edu resource.