This tutorial shows how to change the volume of a clip in Adobe Premiere Pro.
Select the clip on the timeline that you wish to increase or decrease the volume by clicking on it.
Select the Effect Controls tab in the upper left quadrant of the interface.
Scroll down to Audio Effects.
Toggle the arrow to the left of Level to display the audio slider control.
Drag the slider to the left to decrease the clip volume, or to the right to increase the volume.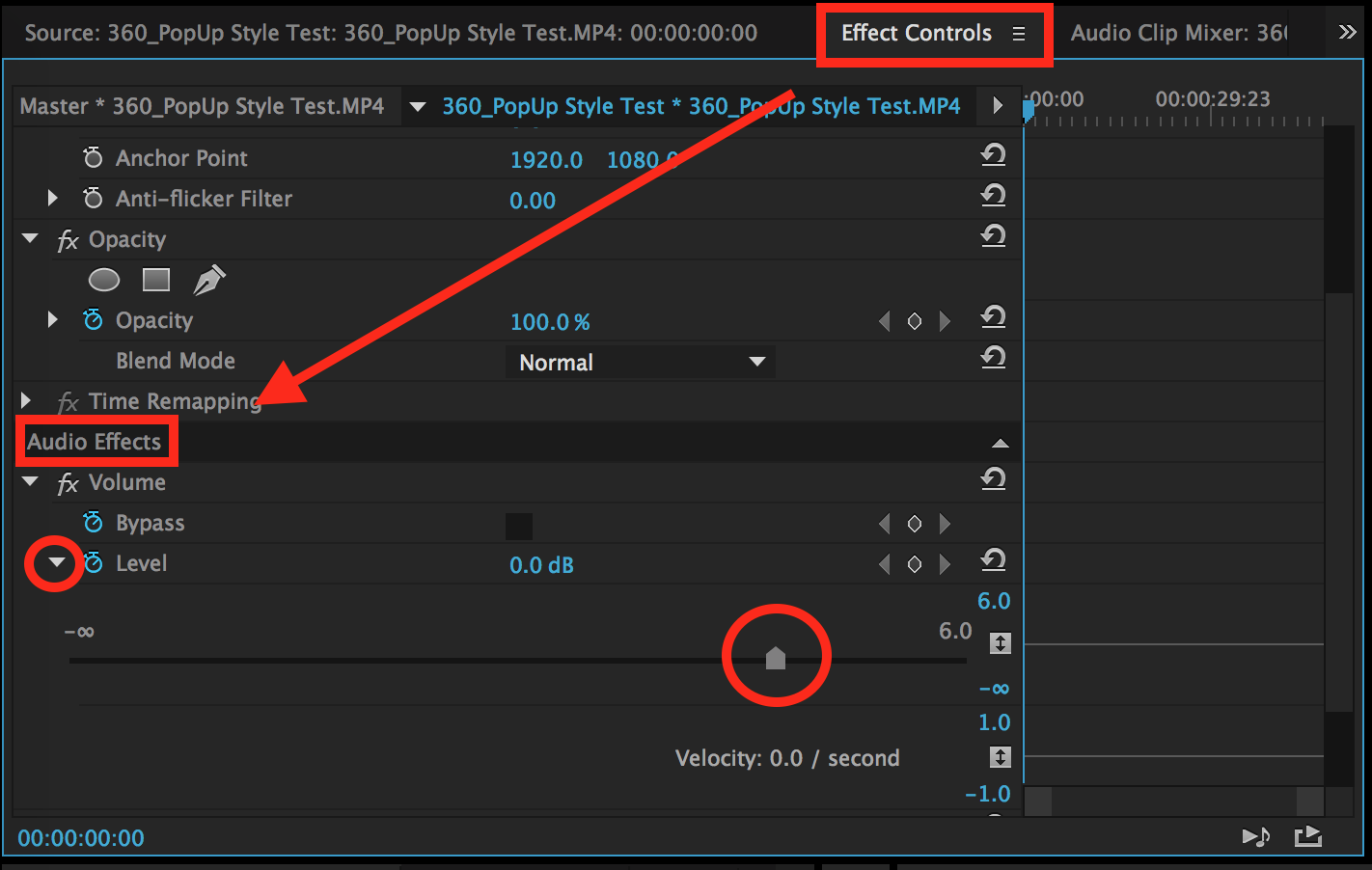 Are you having trouble accessing Adobe apps?
The process for signing in to Creative Cloud from lab and classroom computers has changed and now requires use of an Enterprise ID. For more information about this, please visit the adobe.psu.edu resource.