You can now add the Media Commons' iMovie Training Modules into your Canvas course as a graded assignment. The modules are stored in the Canvas Commons and this tutorial will explain how to import them into your course and then change the point value of each assignment.
Add Modules
Select Commons from the global navigation menu on the left.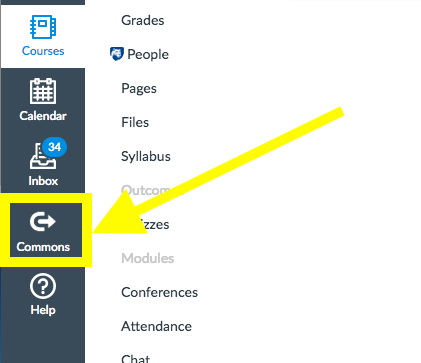 Once you do, you will be taken to a new window where you can browse through all of the training materials in the Canvas Commons.
Click into the search field at the top of the page.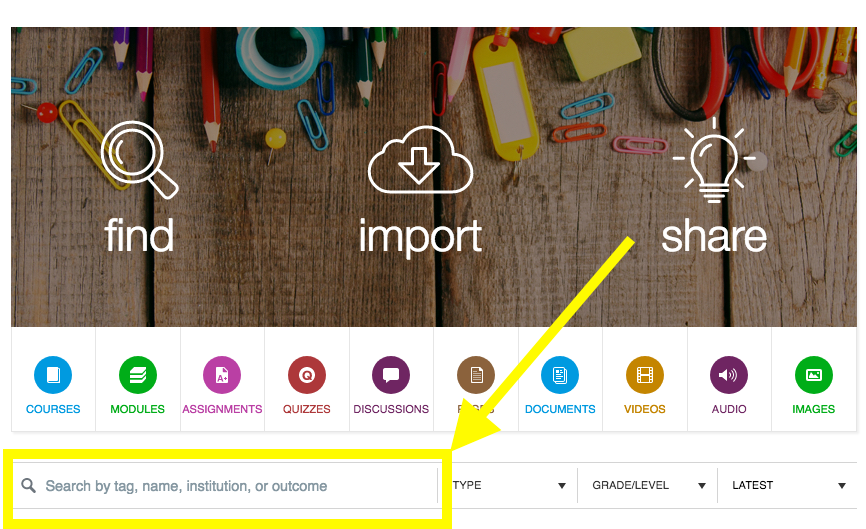 Type in Penn State Media Commons into the search bar.
Two versions of the iMovie Training Modules should show up. One for the Commonwealth Campuses and one for University Park. Most of the content is the same, but some information in the first module will vary.
Select the appropriate module for your class.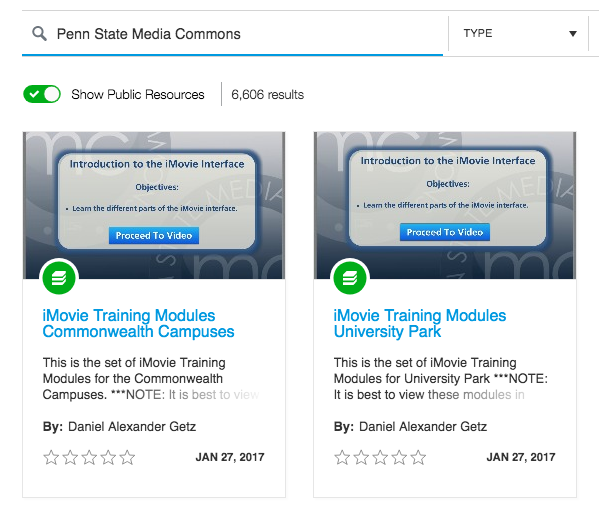 When you click on the modules, you will then be taken to a page that will give you some more information about the package.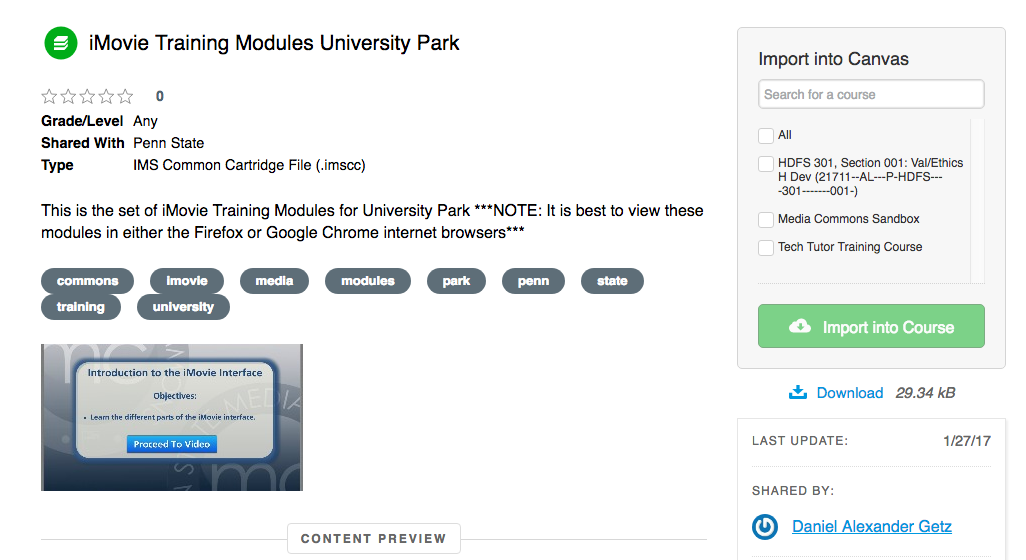 Find the Import into Canvas box on the right hand side of the page you and select the course you would like to import the modules into.
Click the green button that says Import into Course.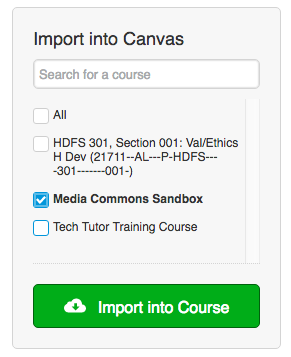 Once you've done this, you will see a green notice appear at the top of the screen letting you know that the content is being copied to your course.

Go back into your course and click the Modules button.
The iMovie training modules should appear in your course.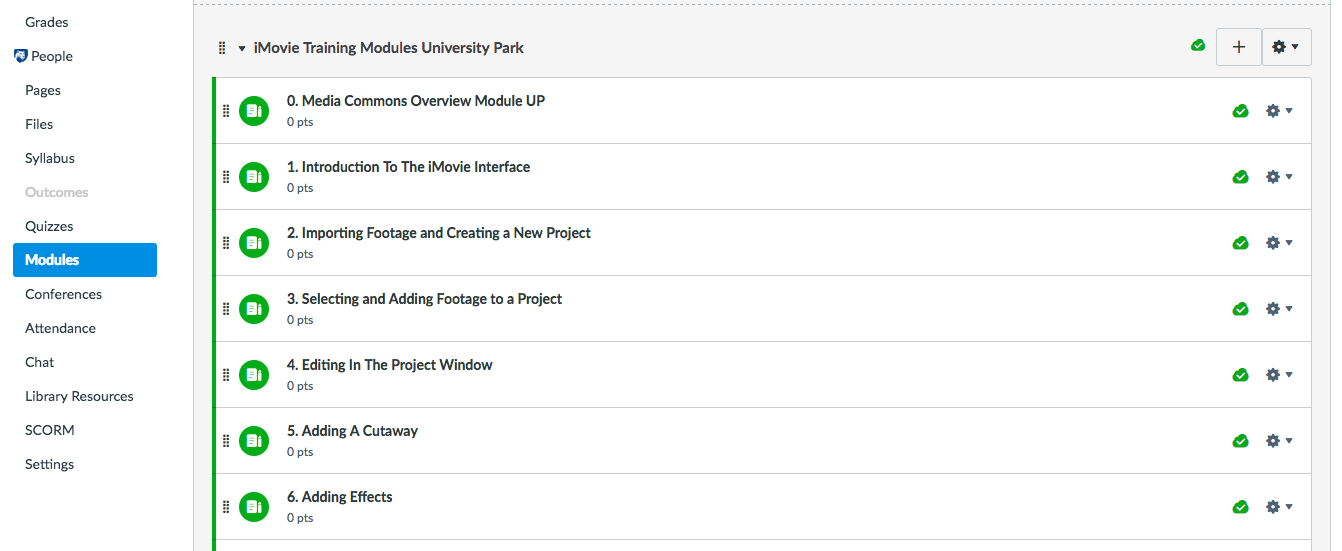 Click a module you want to view and then click the load button on the next page.
Assign Point Values to Modules in Canvas
Click the module you want to edit.
On the next page click the button that says Edit Assignment Settings.

Scroll down until you see the point value option.
Type in the amount of points you would like the assignment to be.
Click Save at the bottom of the page.