by Kristen McAuley
Media Commons Consultant
kem361@psu.edu
Smartphones grant access to thousands of apps that can take amateur photography to a new level. Mobile apps can be used to edit photos in similar ways as high-end software, like Photoshop. If you like using Instagram to edit your photos, these apps will help maximize your creativity.
Afterlight – This app lets users manipulate photos by adding filters, adjusting levels, cropping, and adding light leaks. In film cameras, light leaks would occur when light came into the camera chamber cracks, exposing the film. Afterlight lets users creatively control the amount of light, color of light, and angle of light that "leaks" into your photo. Cost: $0.99.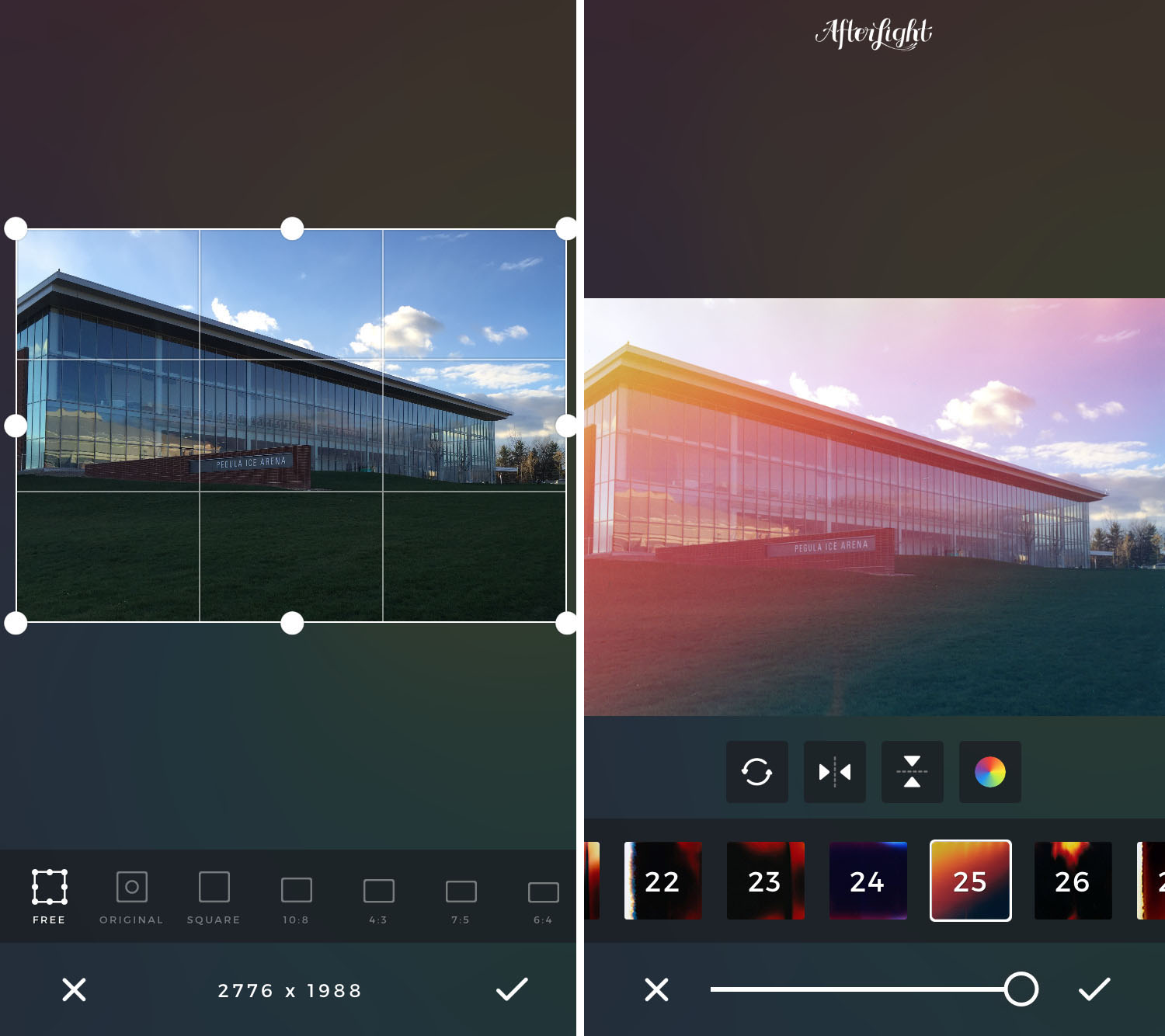 Rhonna | Designs – Rhonna is a great app if you need to create quick graphics for a social media post. This app lets users add and edit filters, text, and other decorative elements. Cost: $1.99.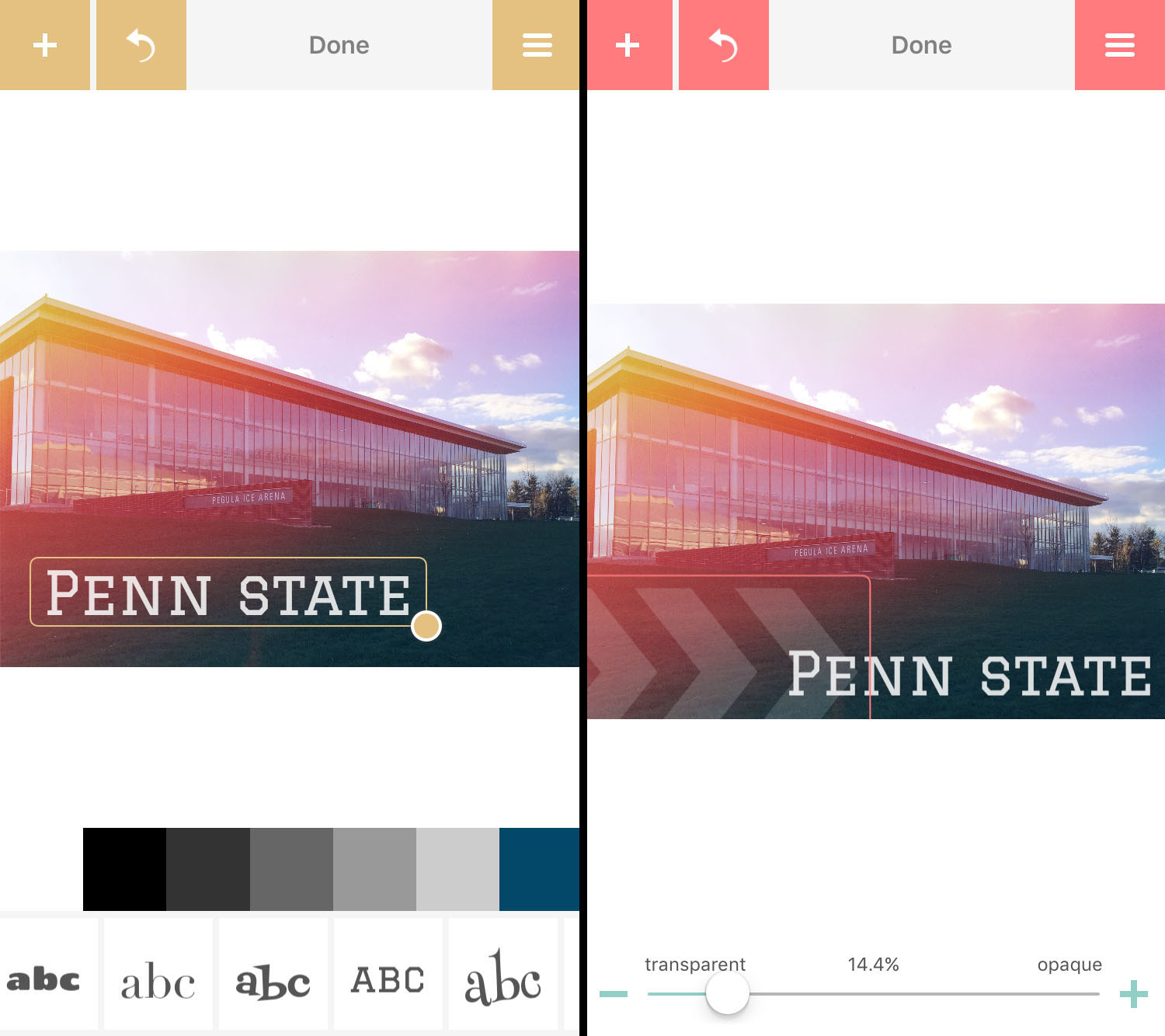 Enlight – Noted as one of the 'Best New Apps' by theverge.com, Enlight has robust editing tools that allow users to add artistic effects, masks, skew perspectives, and more. Enlight has in-app tutorials to help users take advantage of the numerous features. Cost: well worth the $3.99 price tag if you are looking for maximum features and editing tools.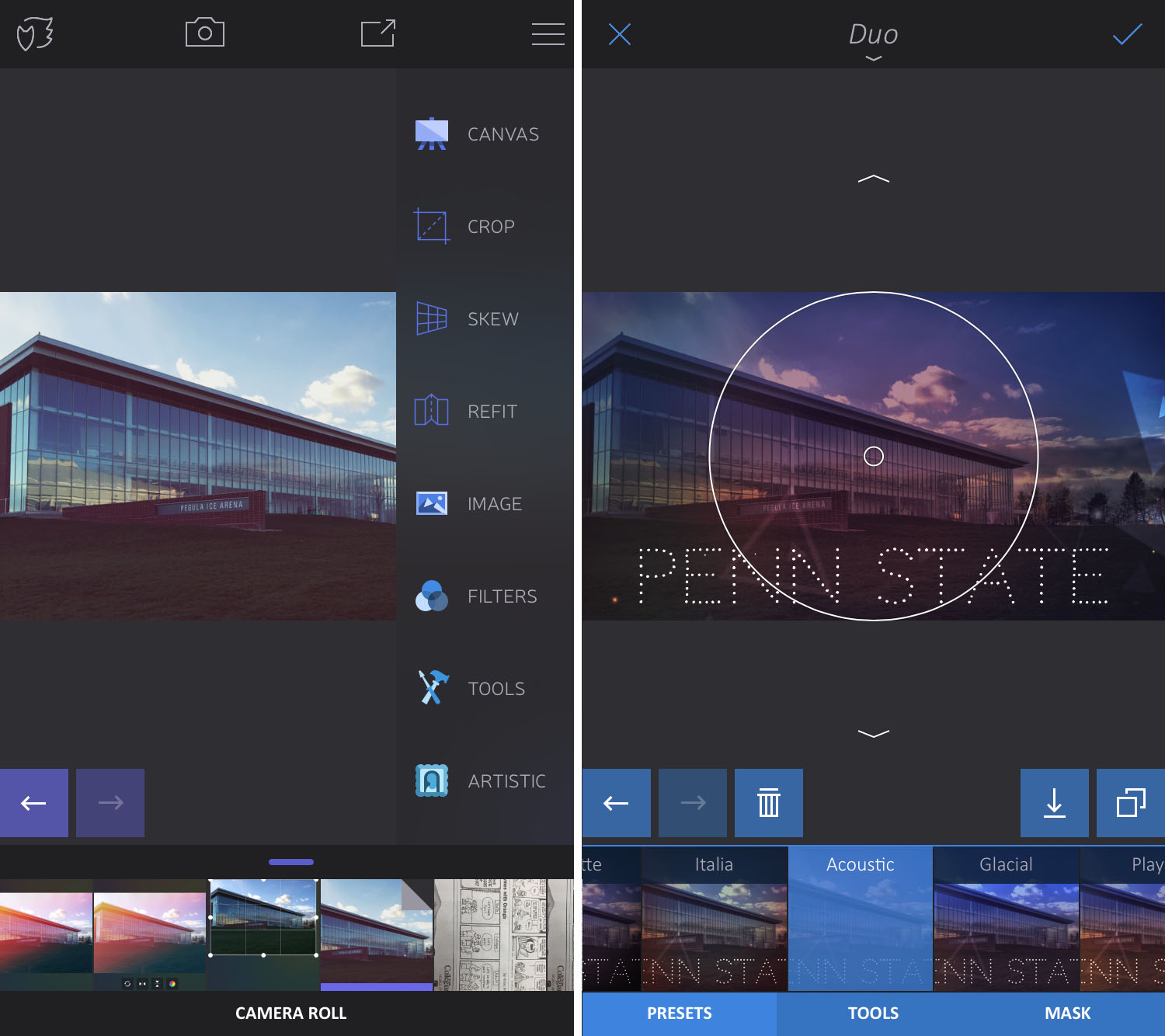 Adobe Post – Another free app, Adobe Post is great for creating graphics for social media posts. You'll need to create an Adobe ID in order to use this app. There are pre-designed themes and templates that can be applied to photos of the users' choosing. This app has some visually appealing options, but less user control than other apps. This is a good option for quick graphic generation.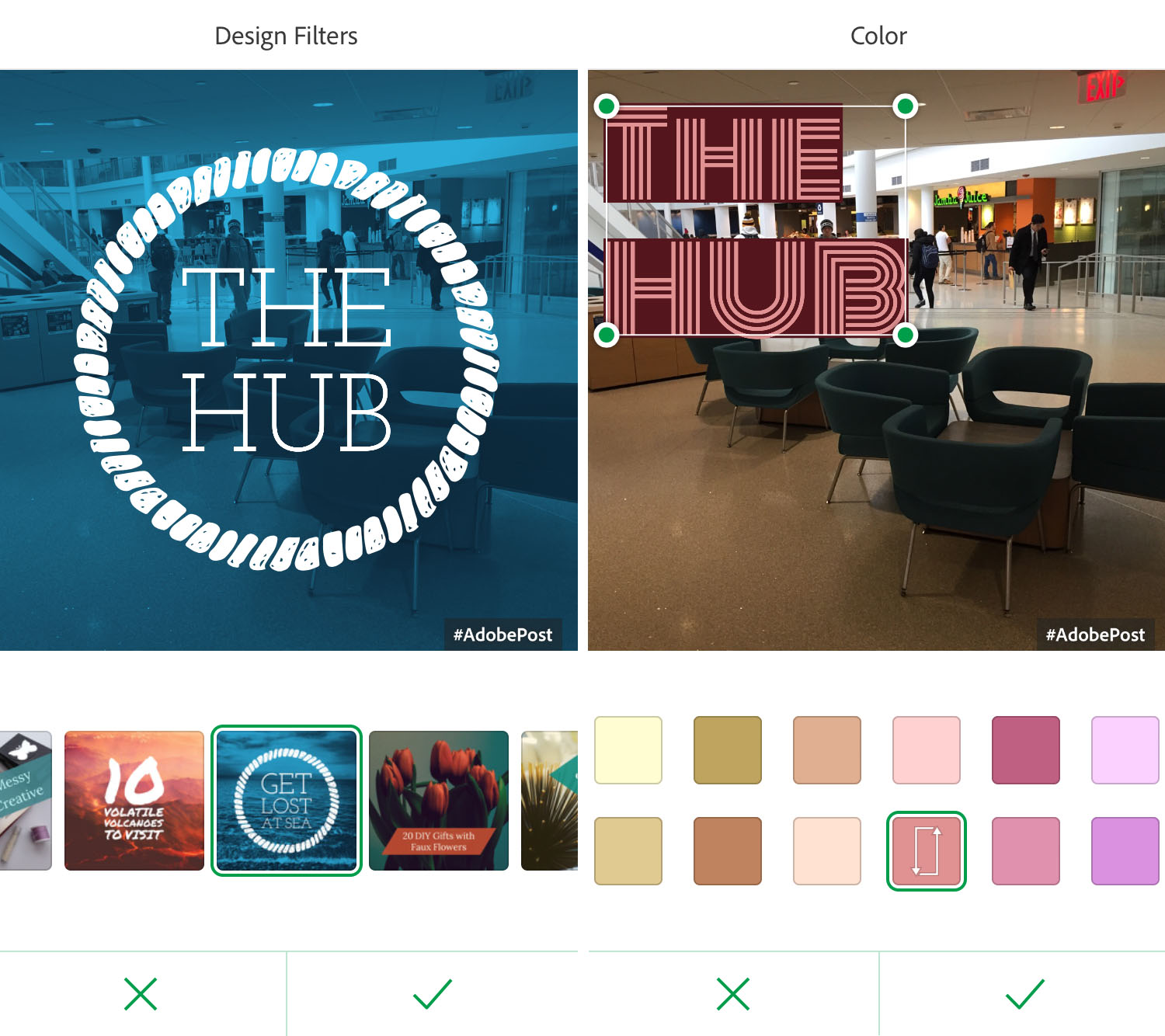 VSCO – Short for "Visual Supply Co" VSCO has become a standard in photography apps. VSCO is free, but you pay for additional filters. The interface enables users to edit the levels of photos with slider bars. Users can also opt to create a blog-style website (vsco.co/username) where photos and journal entries can be published.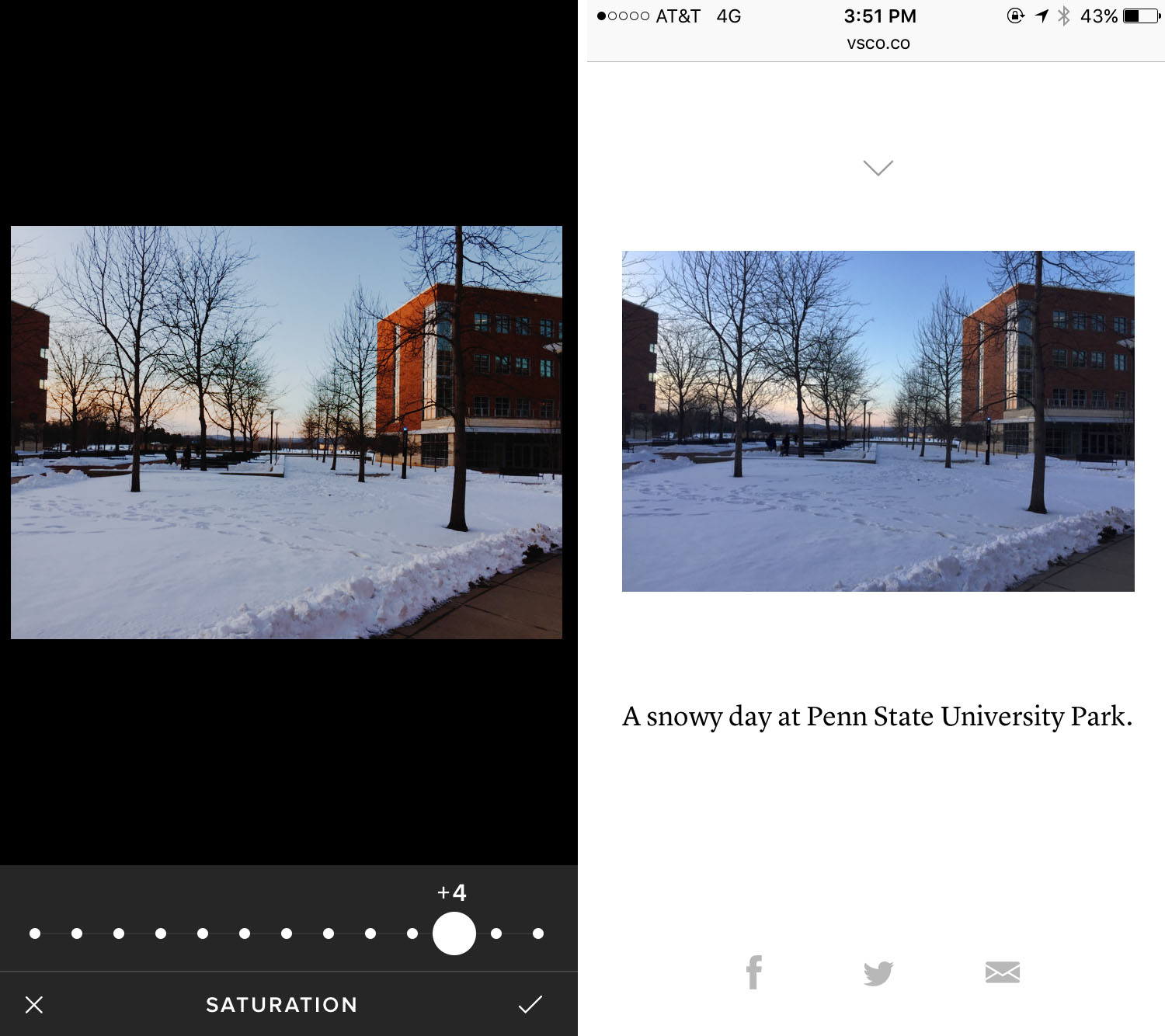 Over – When only minor editing is desired like adding graphics or text, Over is a good option. This app lets the user control color, opacity, size, and arrangement of graphics through 'text' and 'artwork' functions. Bonus: this app is free.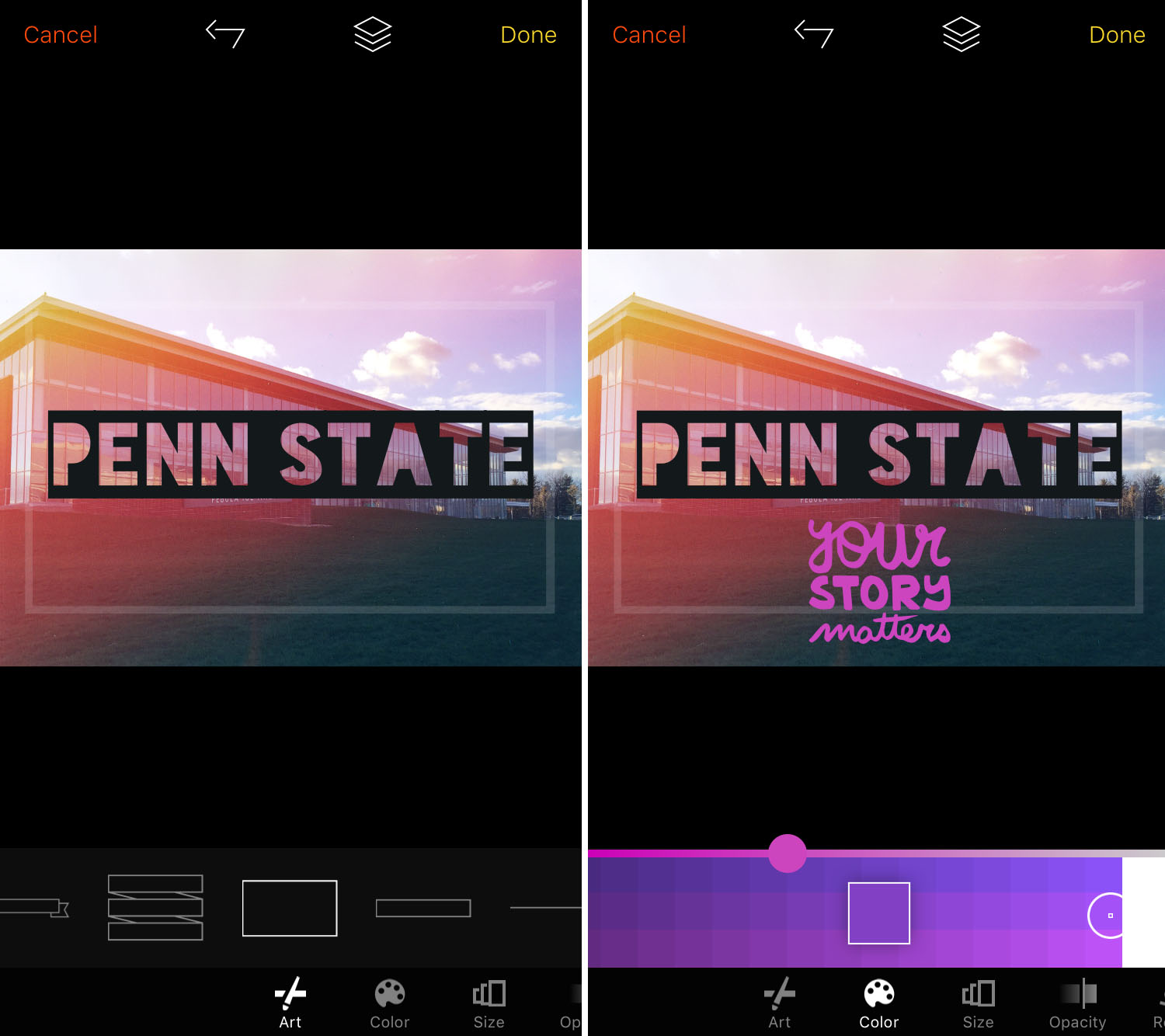 Whether you're creating graphics for social media or just want to make minor adjustments, these apps can help you creatively enhance your photos.