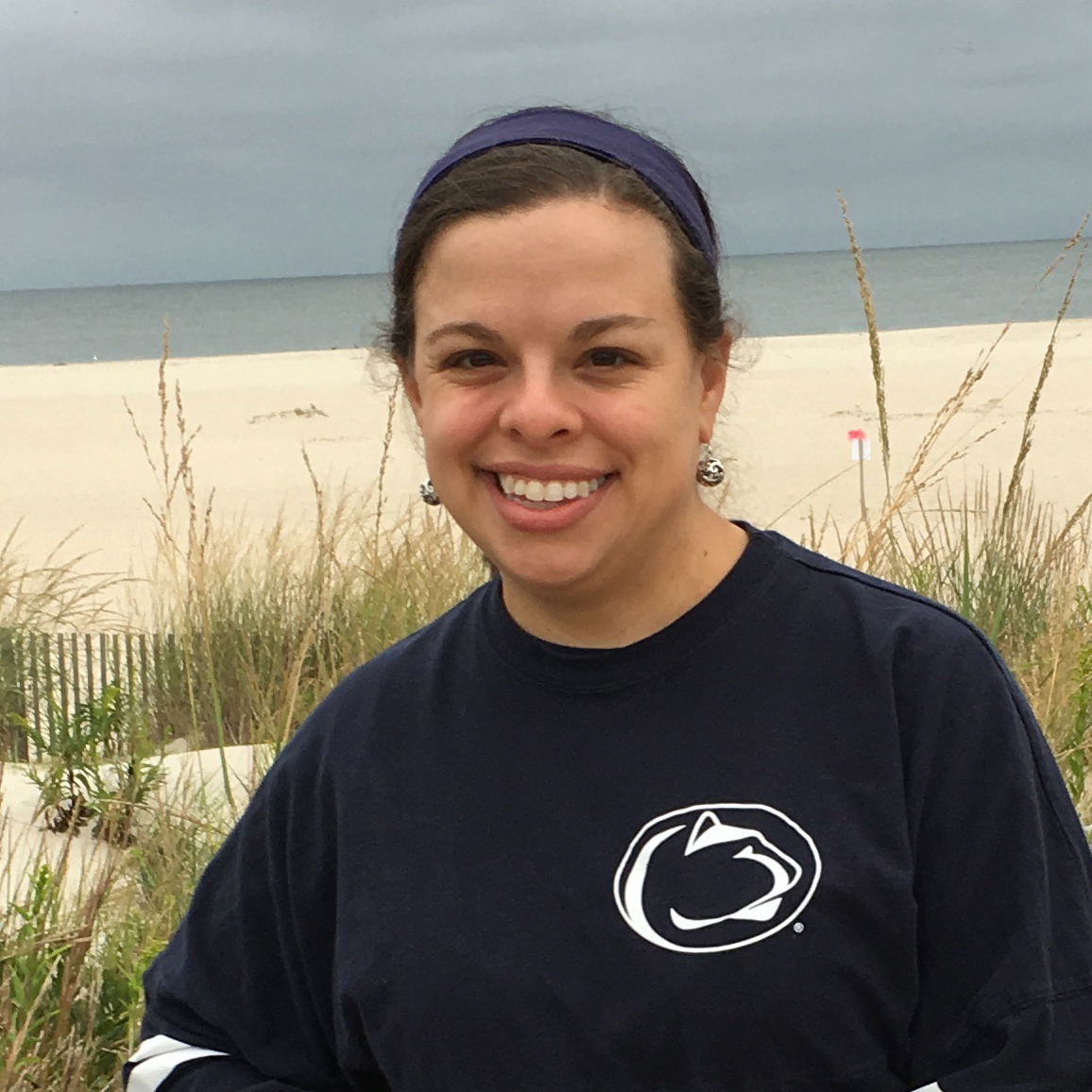 Traveling Consultant
Eastern Campuses
Who are you and what do you do?
My name is Carla Seward. I am the Media Commons Campus Consultant for all of the eastern campuses at Penn State including, Worthington-Scranton, Wilkes-Barre, Hazleton, Schuylkill, Lehigh Valley, Berks, Great Valley, Abington, Brandywine, and York. I travel to these campuses often and work with faculty on creating multimedia projects to implement in their classes. Then I work with the students in those classes, helping to train them on creating a multimedia project. I also hold workshops for faculty and staff to discuss new ways to use technology in education.

On a personal note, I recently completed my Master's degree in Learning, Design, and Technology from Penn State. This degree fostered my love of learning, technology, and combining the two in wonderful educational ways. I am also an avid cook and baker. I am constantly on cooking websites and Pinterest looking for new things to make! I am always looking at new apps for cooking and baking.
What equipment do you use?
For my work I use a combination of a MacBook Pro, and iPad 2 Air, and an iPhone 6S. The fact that all my devices sync content helps me tremendously in my job. Being able to update emails and calendars from anywhere at anytime is a major asset.
What apps are your favorite?
I constantly use iMovie, GarageBand, Gmail, Google Docs, and Calendar. I use some of these for work, others for personal use. Google Docs is a major player in my everyday. I use the application to keeps lists, agendas, ideas for upcoming events, personal school work, recipes, and various inter-office communications.