One Button Studio 2.0 introduced a series of new and improved features, of which, cloud uploading to Kaltura is a real highlight. But what is Kaltura and how can you create or modify assignments to make use of a cloud-based workflow? Let's find out.
Kaltura is Penn State's tool for storing, publishing and streaming media. It's cloud based and works in conjunction with Zoom and Canvas to help incorporate digital content into coursework. You can kind of think of it as a secure, internal "YouTube" for University content.
You've probably already seen Kaltura, too: All Penn State Zoom recordings are automatically uploaded and stored in Kaltura.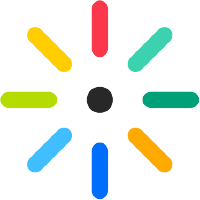 Who has access to Kaltura?
You do. And so do your students. 
Kaltura accounts are accessed with WebAccess (PSU email and password) credentials, so every student, faculty and staff person already has an account. This means there's no set up necessary.
How are recordings accessed?
All Kaltura content (including Zoom recordings) are accessible via Kaltura's MediaSpace dashboard (and accompanying app). At any point, videos can be watched, linked, embedded or downloaded by the content author via MediaSpace.

Additionally, Kaltura will email the creators upon successful completion of every upload. This email includes a helpful link to access the recording.
Lastly, instructors can bake Kaltura into Canvas courses by enabling the Media Gallery. ITLD has a great learning path for integrating the two platforms.
For which assignments does Kaltura excel?
Kaltura is not a perfect fit for all assignments but, where its unique features mesh with your learning goals, it can be a streamlined solution. Here are some project ideas that would mesh with Kaltura:
Informal, un-edited class introductions: Respond to a prompt and upload straight to Kaltura, submit via Canvas assignment.
Impromptu language practice: Stop by the One Button Studio out of class time – and away from classmates – to upload solo or group recordings.
Distributed group project: Students working in a group on varied timetables or even at different campuses can share recordings via Kaltura online.
Quick lectures: As an instructor, class materials can be recorded as lecture modules and added to Canvas via direct Kaltura upload.