This tutorial will show you how to add text and icons to a Express Video project.
Adding Text to an Express Video Slide
Select the slide that you want to add text or an icon to.

Click the "+" button where you want to add text.
The number of text options and the location of the text will depend on the layout of the slide.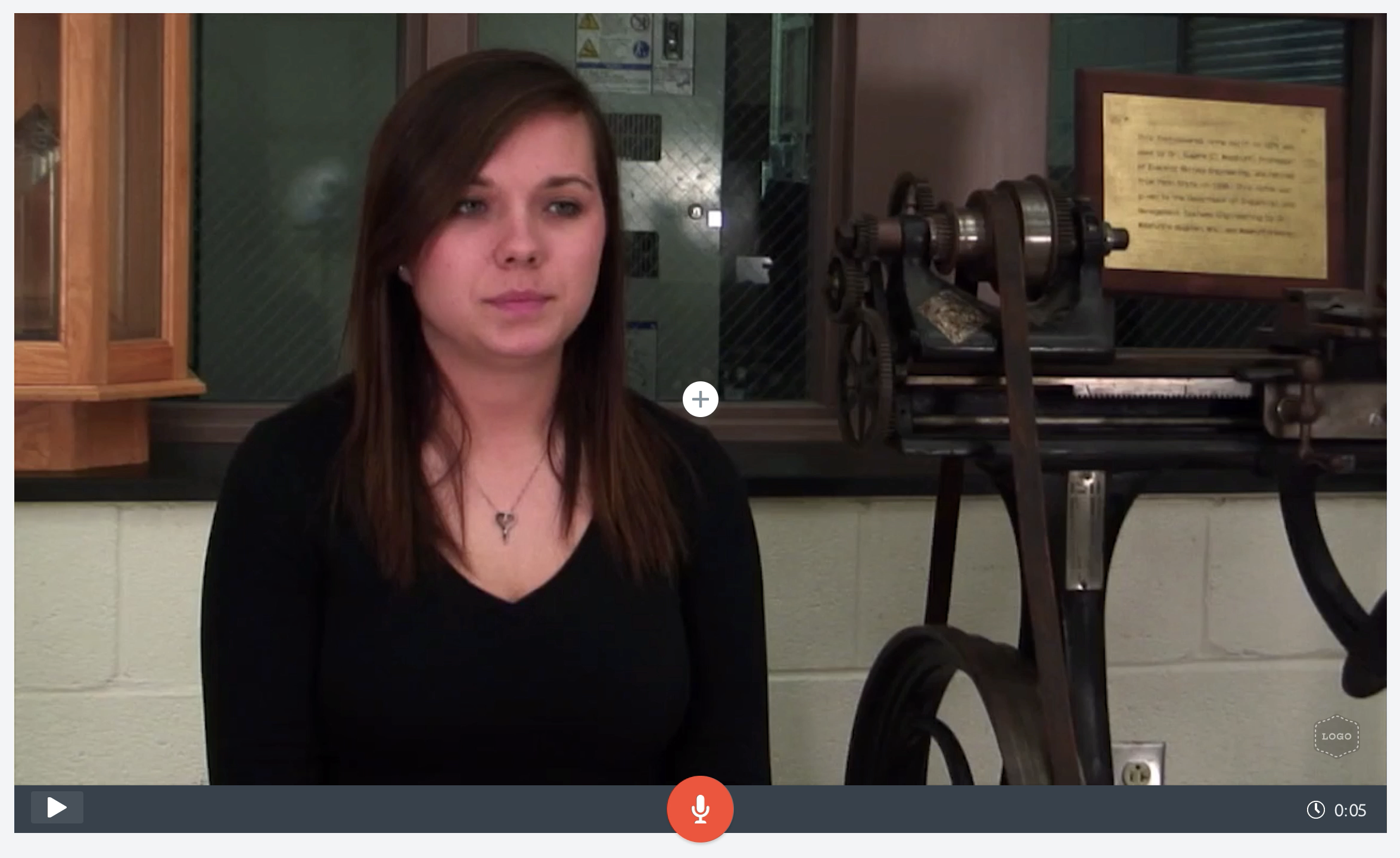 In this layout, which is Full Screen, we can choose between text or an icon.
Select Text.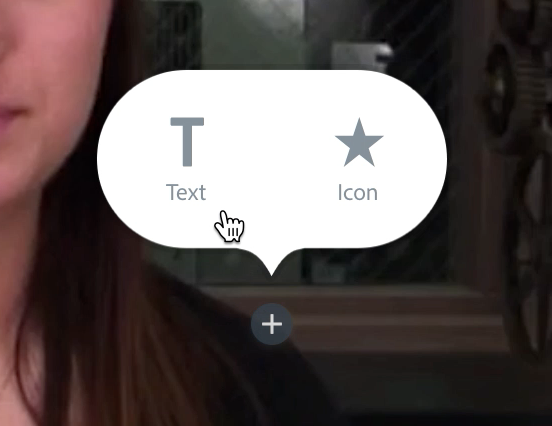 Type in or copy/paste in the text you want for the slide.

You can make the text bigger or smaller using the T+ and T- buttons that appear above the text area.

If you don't see these buttons, click on the text you have added.
For most of the layouts, you will be able to move the text around the screen.
Click off the slide when you're done adding and resizing your text and then hover your cursor over your text so you see a "hand" cursor.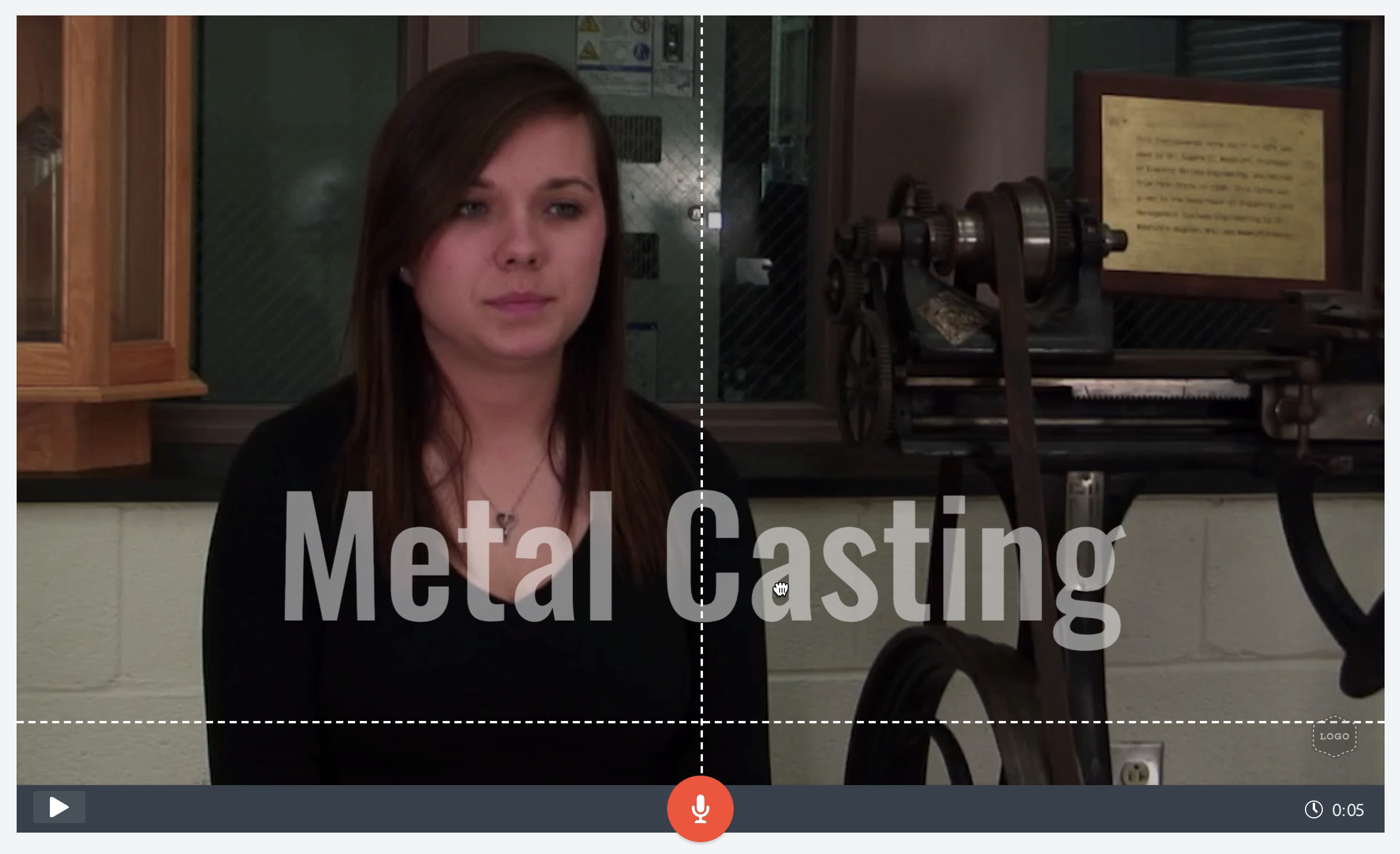 Click and drag your text to where you'd like it to be positioned.
Adding an Icon to a Express Video Slide
Icons can be added to certain layouts, either instead of a photo or instead of text on a slide. 
Click the plus sign where you'd like to add an icon.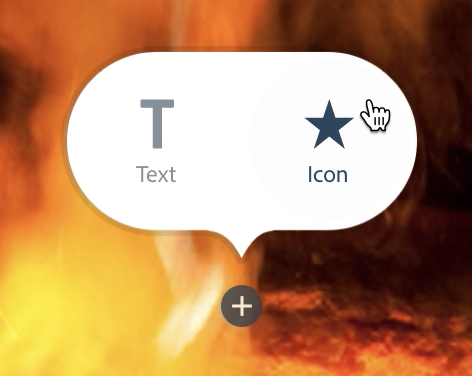 Select Icon and the search panel will open on the right side of the window.
Type in what kind of icon you're looking for.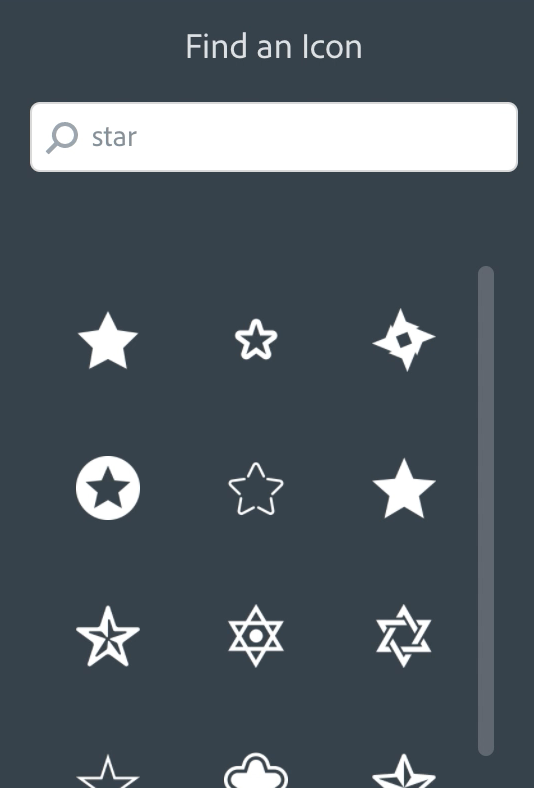 Click on the icon you'd like to add to your slide.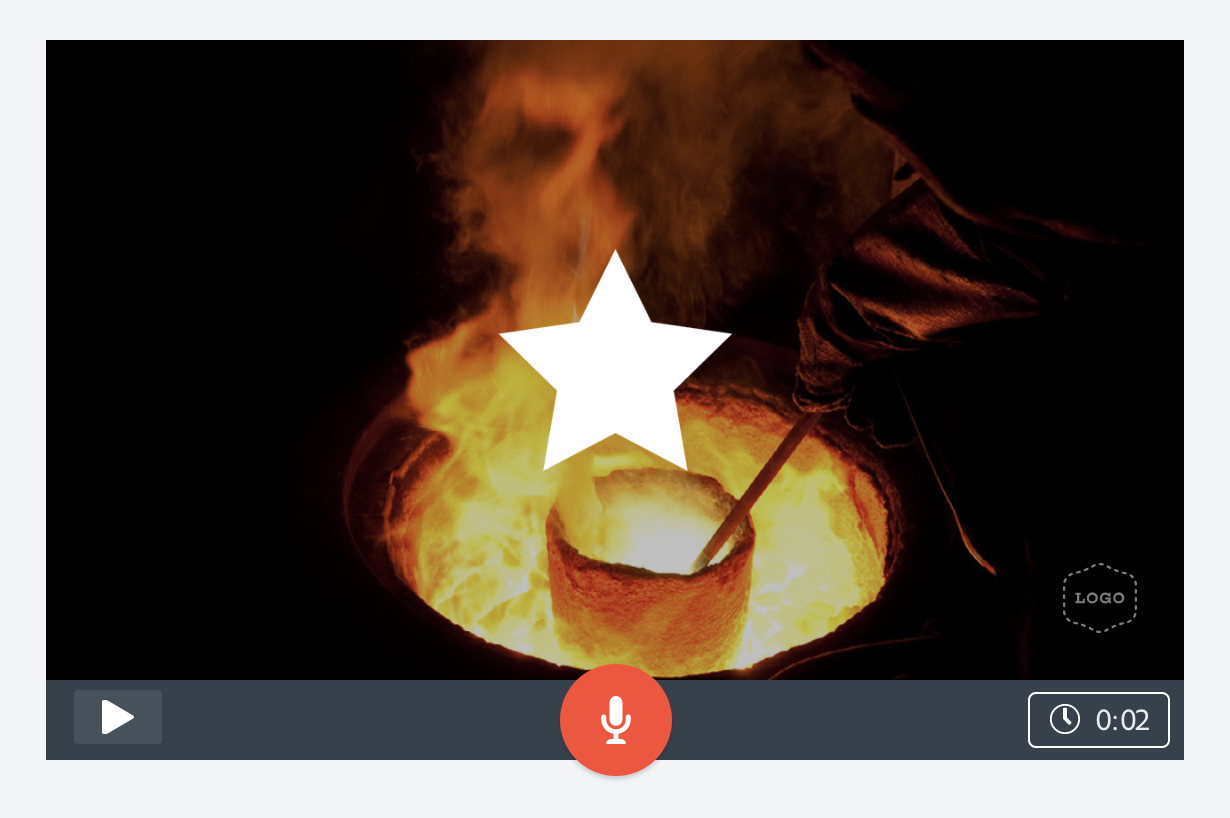 You can keep clicking on different icons until you find the one you like best. 
Unlike text, you will not be able to move icons to a different position in the slide, except for possibly by using a different layout or theme.