This tutorial will show you how to select a Express Video project, name the project, and navigate the editor interface.
Start a Video Project
Log into Adobe Express at express.adobe.com.
For help with signing in see our tutorial here.
Once you are signed in you will see a plus button on the upper left of the screen.
Click the plus and select Video.
Name your project and select next.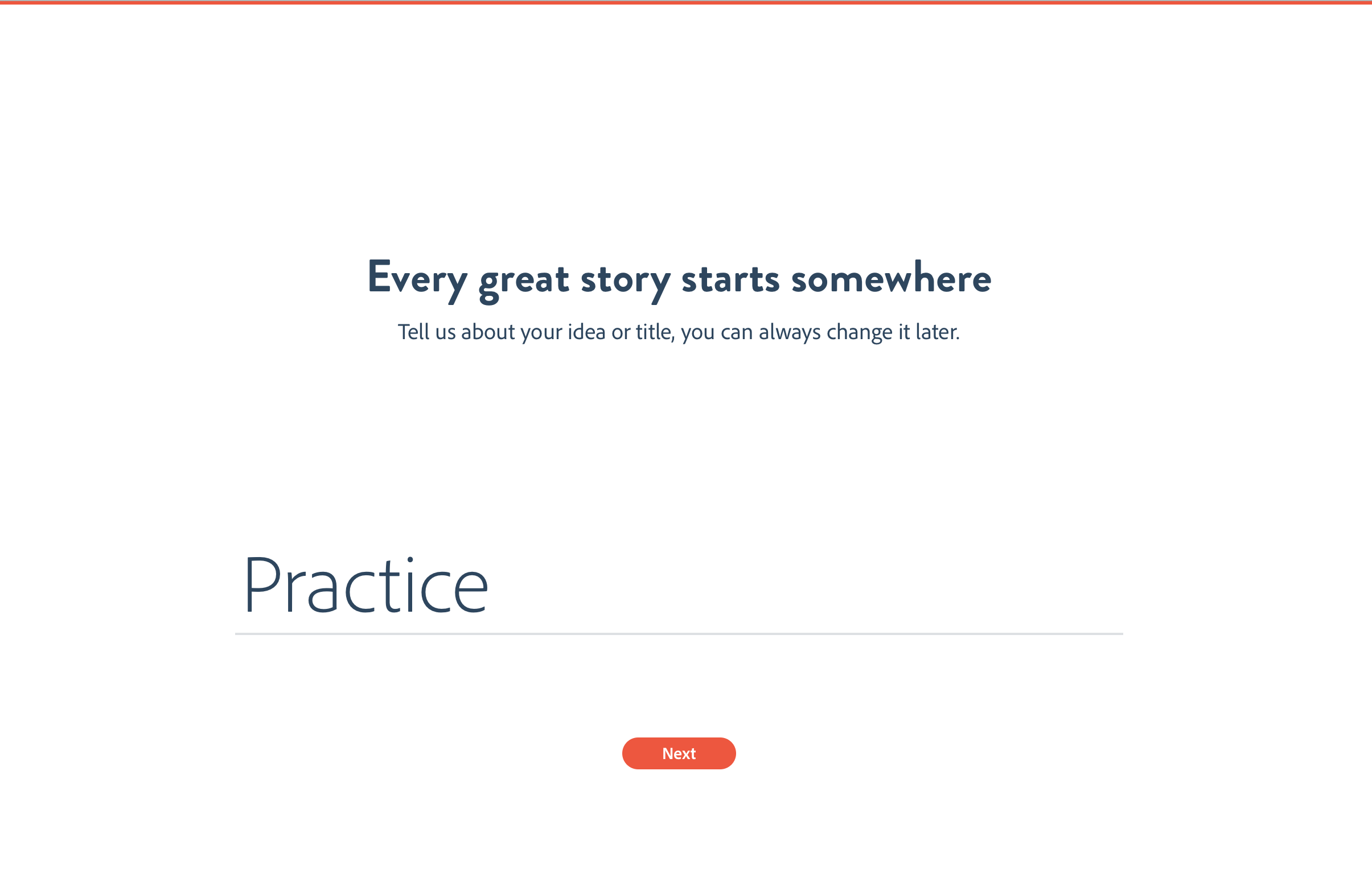 After you select next, you will be brought to a menu of templates for your project.
Select a template or Start from scratch.
We recommend the Start from scratch option.
 The video editor will open and you can begin working on your project.
Video Editor Interface
Timeline
When you first enter the editor you will see the timeline along the bottom. The timeline is made up of slides, each slide is 30 seconds. Videos, images, text, and narration, can be applied to each slide. The slides can be duplicated, deleted, and rearranged by clicking and dragging.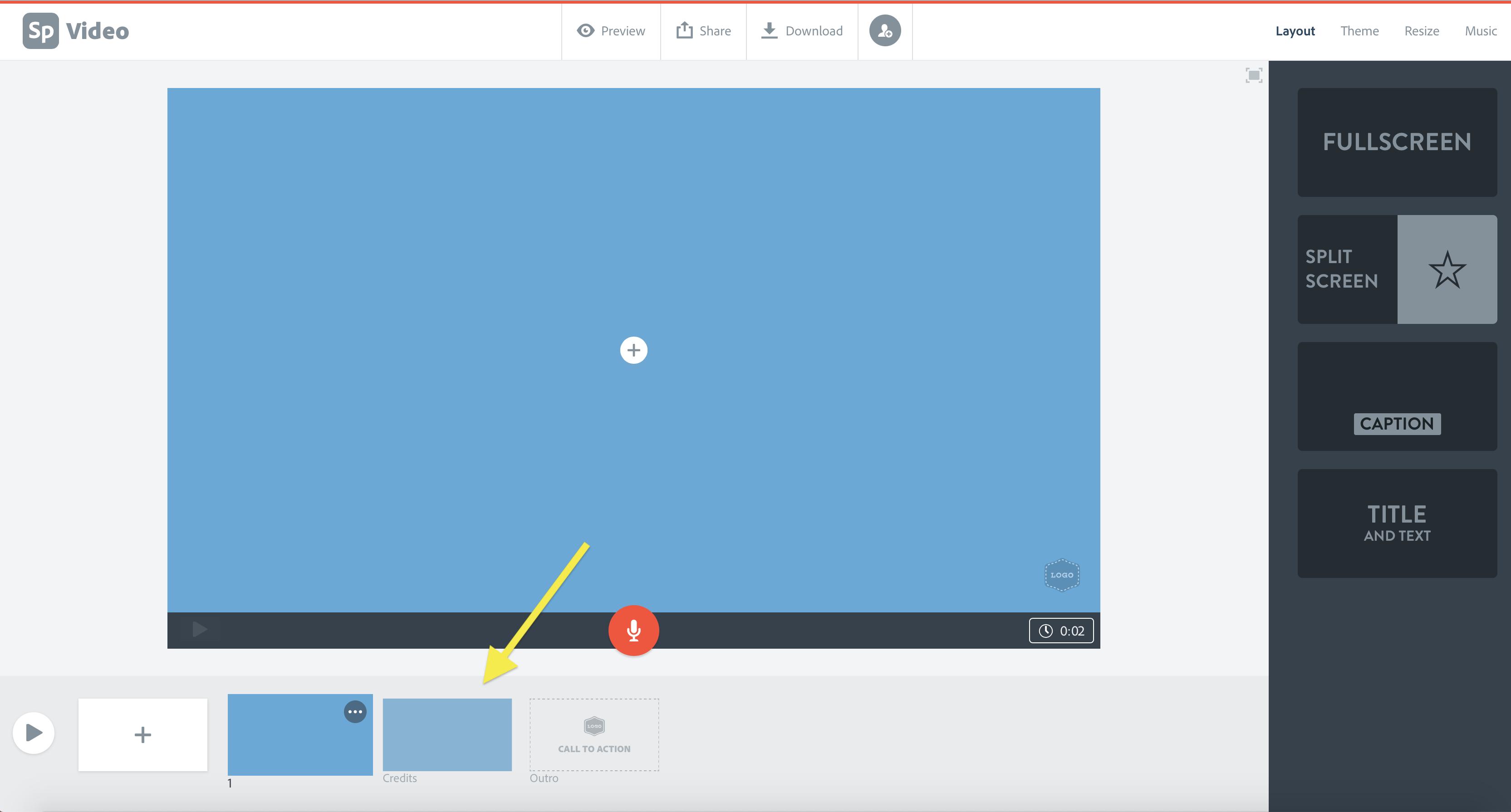 Editor/Preview Area
Next, you will see the editor/preview area. This is where you can add videos, images, text, and narration to each slide by clicking on the plus button.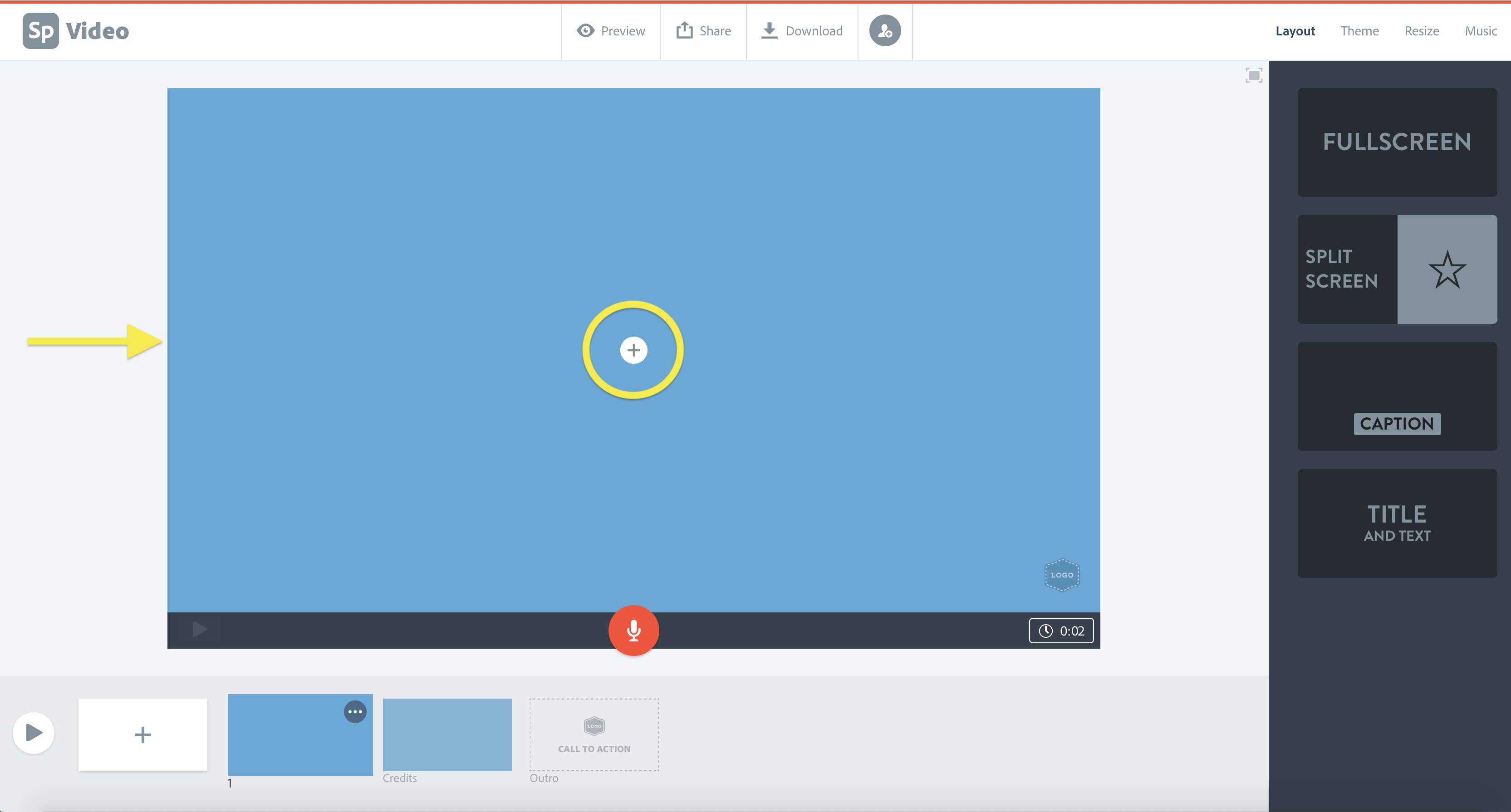 Preview  
Across the top of the interface you will see the Preview button. This allows you to view what you have edited so far in a fullscreen format, instead of in the editor.
Share/Download
Next to the Preview button, there are two buttons, Share and Download. These are for when you are ready to turn in your project. To create a link to your project select Share. To download your video as an mp4 file select Download.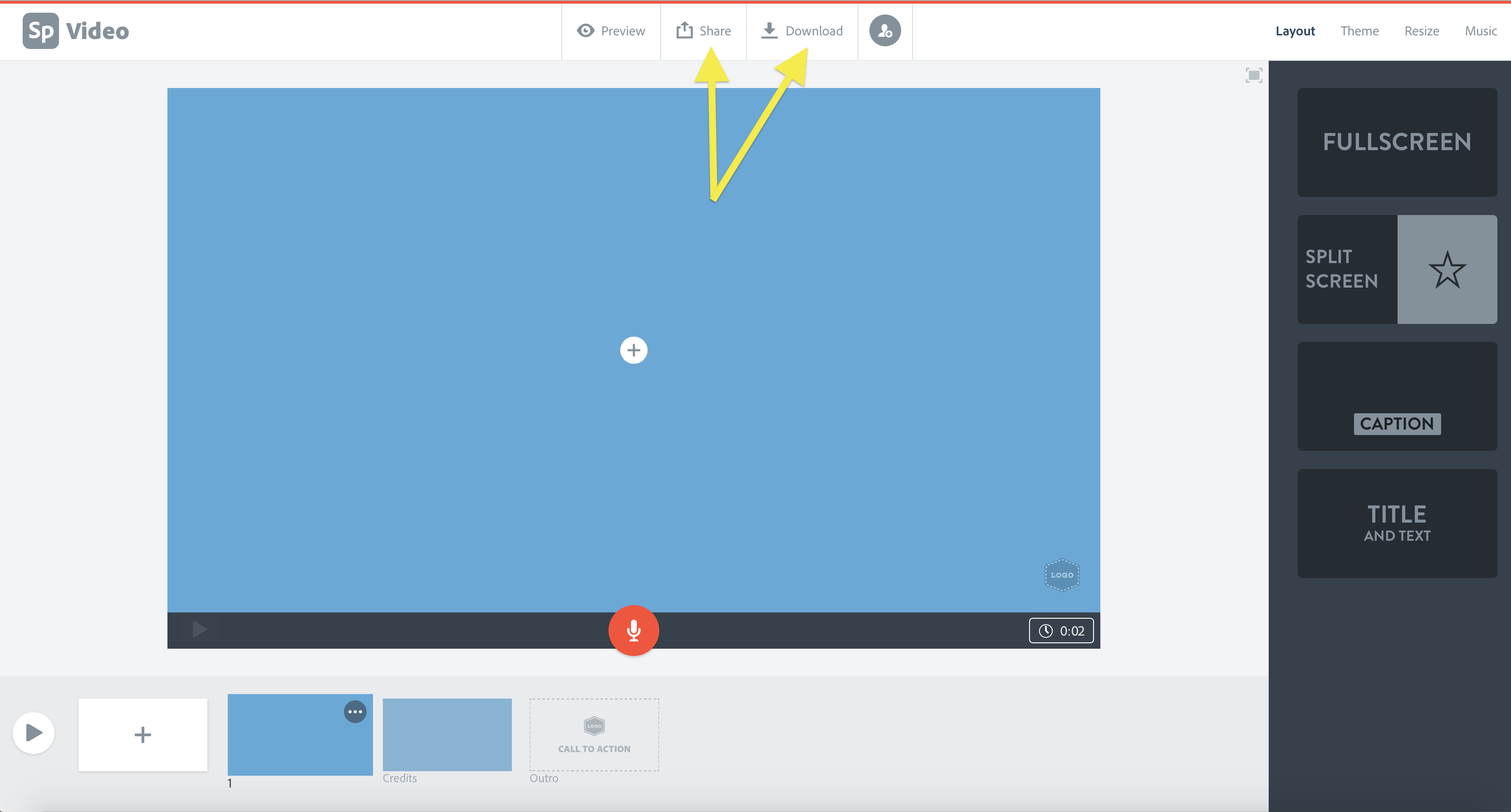 Collaborate
Next, you will see the Invite button, this is how you can invite others to work on your project.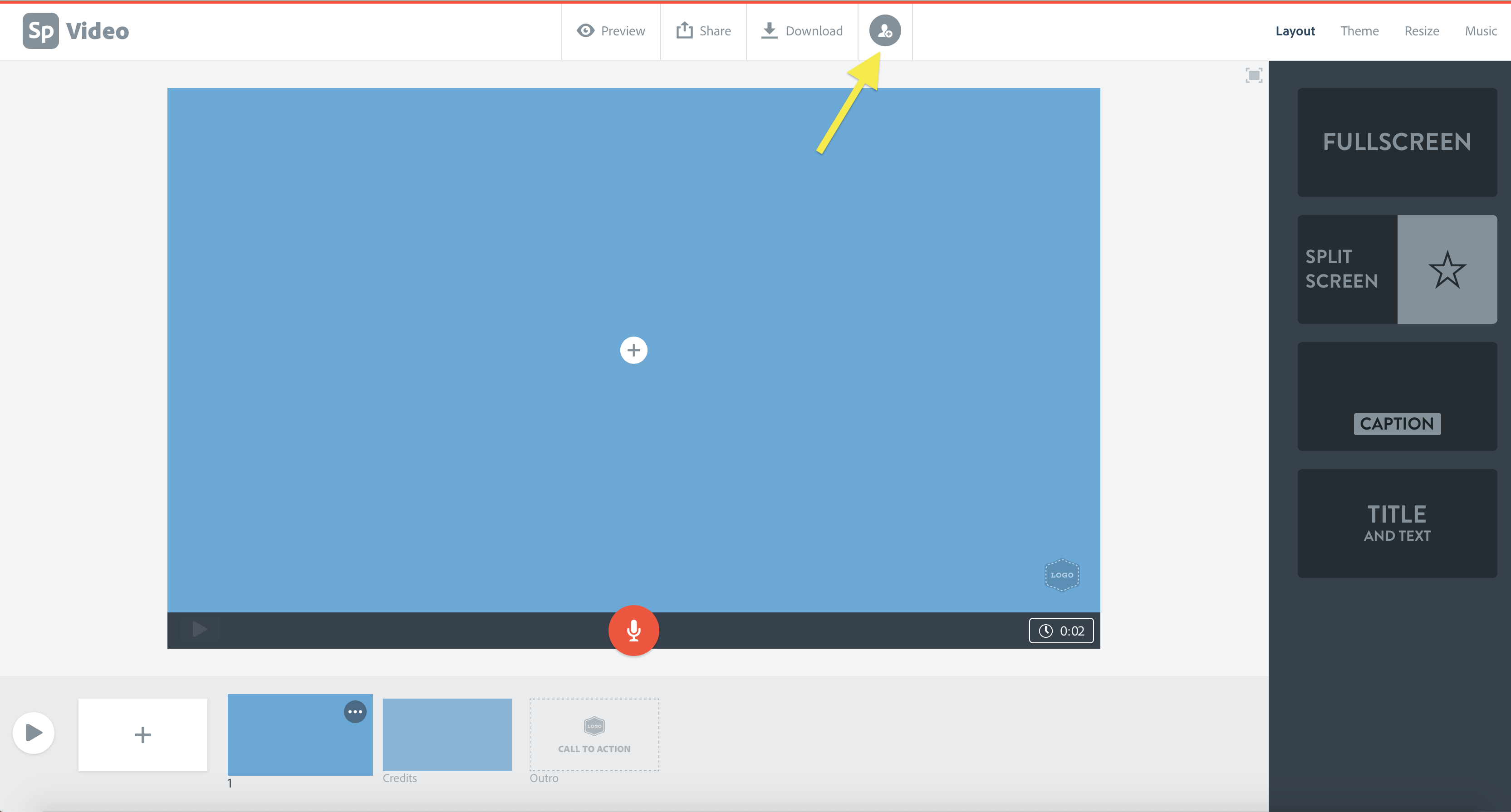 Customize
Lastly, all the way on the right of the screen are all the customization settings for the project including, layout, theme, resizing, and music.