This tutorial will show you how to select music for your Adobe Express Video project.
Select the

Music

 option from the menu in the top right corner of the screen.
This will open the Adobe Express Video music library. This music is all fair to use in your project. The music you will see selected by default goes with the theme you chose.
Click the play button to the left of each track to preview the music.
Change the music by clicking on the music title.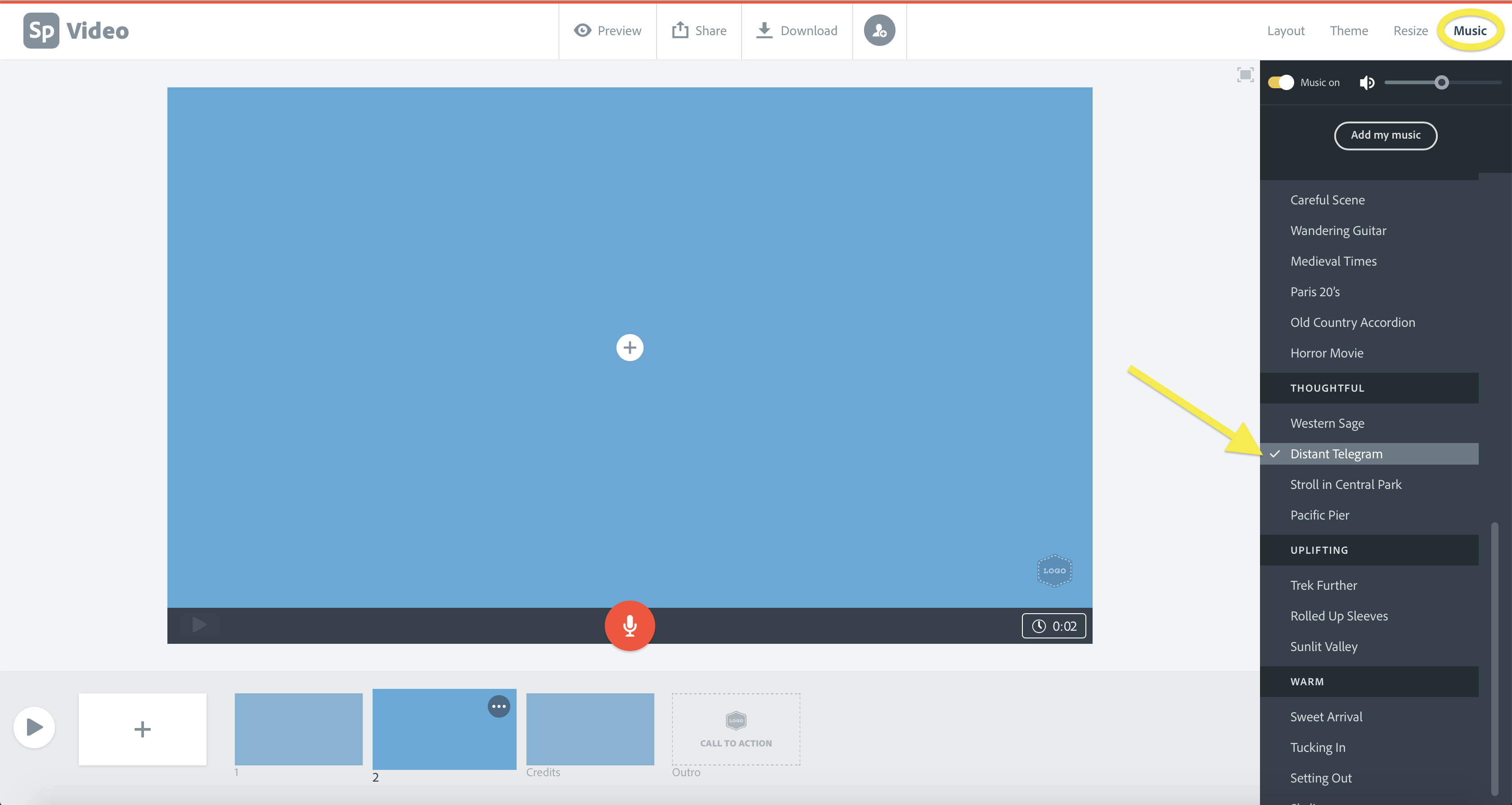 To import music into your project from outside of Adobe Express, click Add my music, and select the music from where you have it stored on your computer.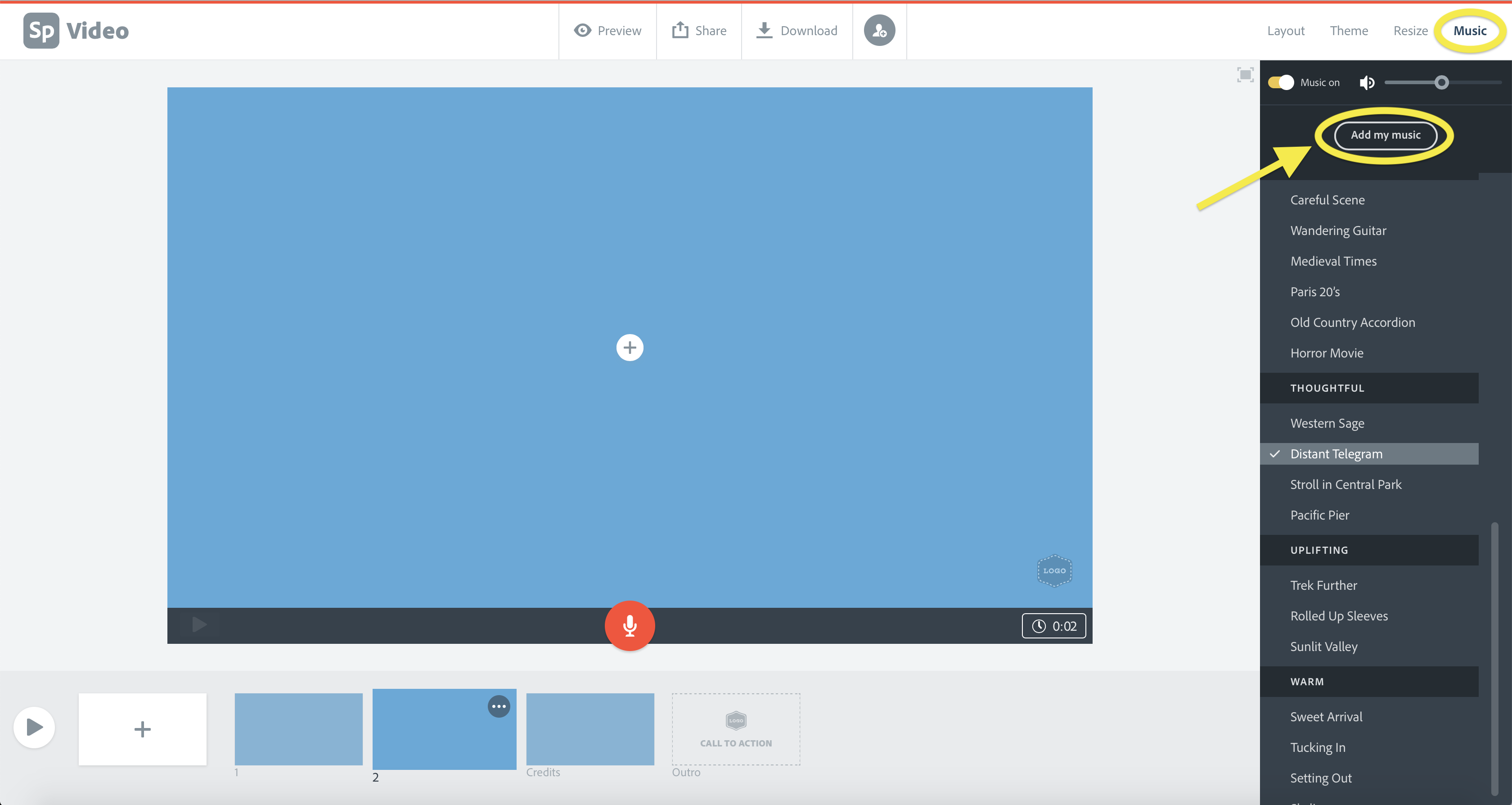 To adjust the volume of the music simply toggle the slider on the top right.
NOTE: This will adjust the music volume for the entire project.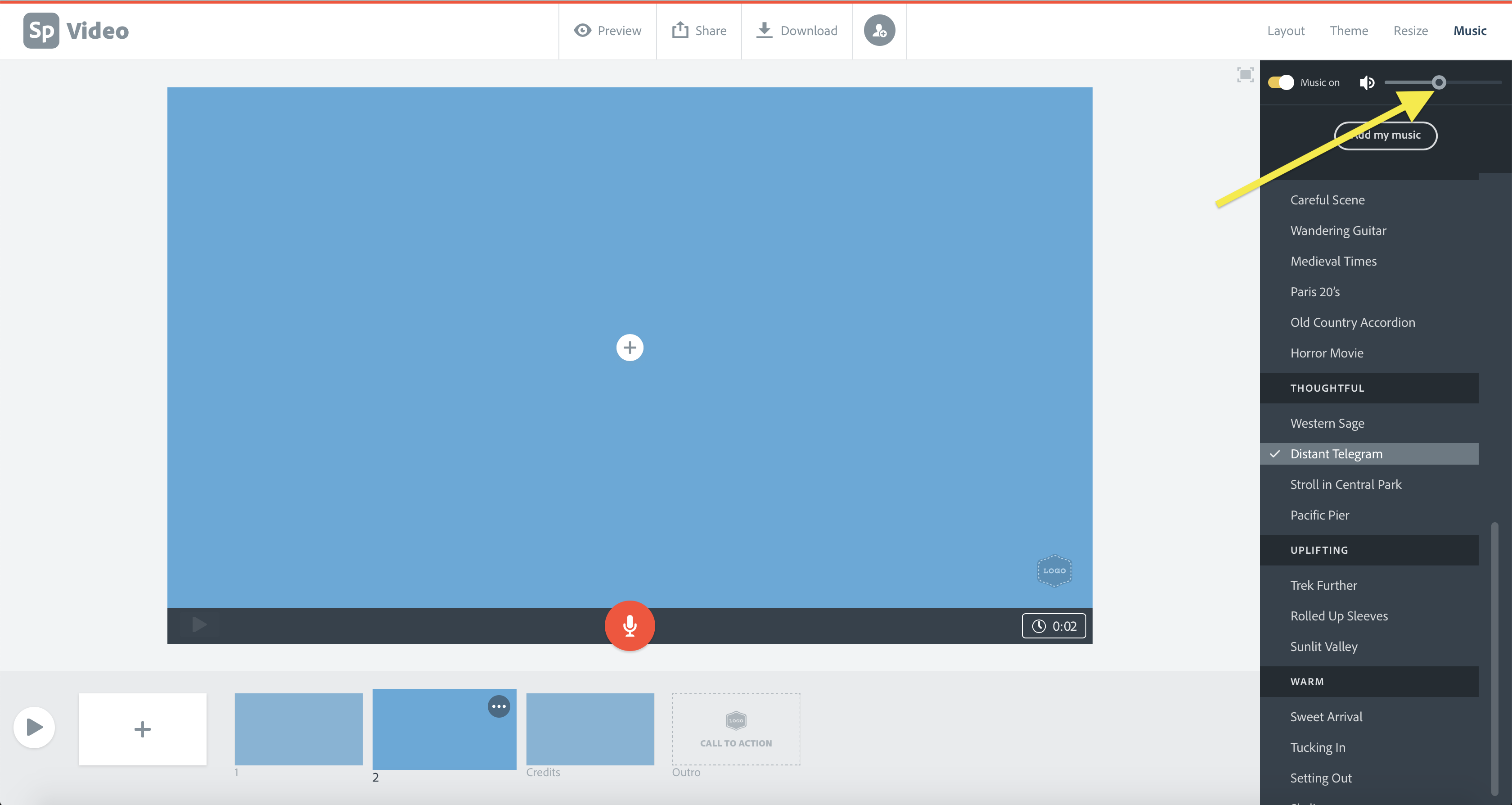 You also have the option to turn the music off by clicking the toggle button on the top right of the screen.