This tutorial will show you how to select a theme for your Express Video project.
The theme option in Express Video dictates the color scheme, the transition style, the font/text style, and the music for the entire video project.
NOTE: You can change the theme mid-project if you decide you want to go with another theme option.
Go to the top right of the screen, and select Theme.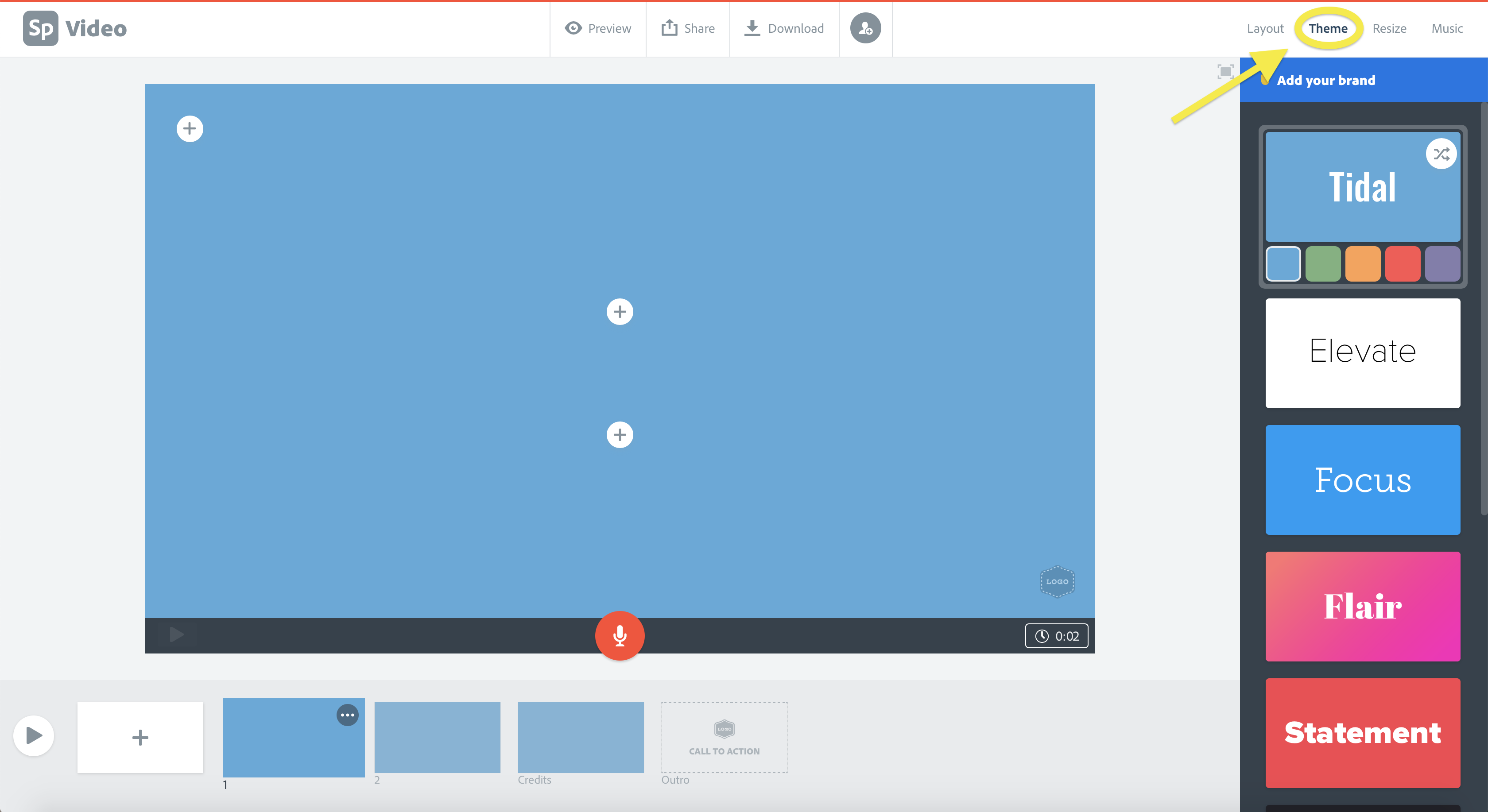 Click on any of the themes displayed until you find one you prefer for your project.