This tutorial demonstrates how to add built-in music to your project in Premiere Rush.
Click the Add Media button (white "+" in a blue circle).

Select Audio in the window that pops open.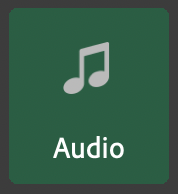 This opens the audio menu. There are three audio categories: Soundtracks, Sound Effects, and Loops.

Go to Soundtracks and select one of the music choices.
Click the blue Add button at the bottom of the audio menu to add it to your timeline.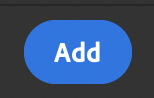 Click and drag it within your timeline to adjust where it starts.
Click in the timeline where you'd like to playback from, and hit the spacebar to watch your video with the music.
NOTE: If you don't like the music you chose, select it in the timeline and hit delete on the keyboard.