This tutorial demonstrates how to export your finished video so that it can be shared and played outside of Premiere Rush.
Exporting a Finished Video
To be able to view your video outside of Premiere Rush or upload it to cloud storage or Canvas, your finished video needs to be exported.
Access Premiere Rush's exporting options by selecting the Share tab above the viewer window.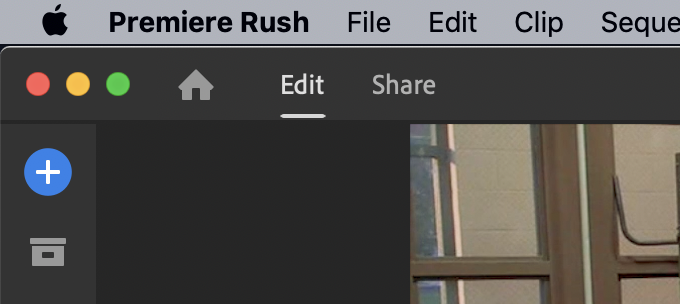 Under Destinations, leave Local selected and do not select any of the other options.
It is better to export the video locally and then upload it to your desired destination, even if it's available in the list.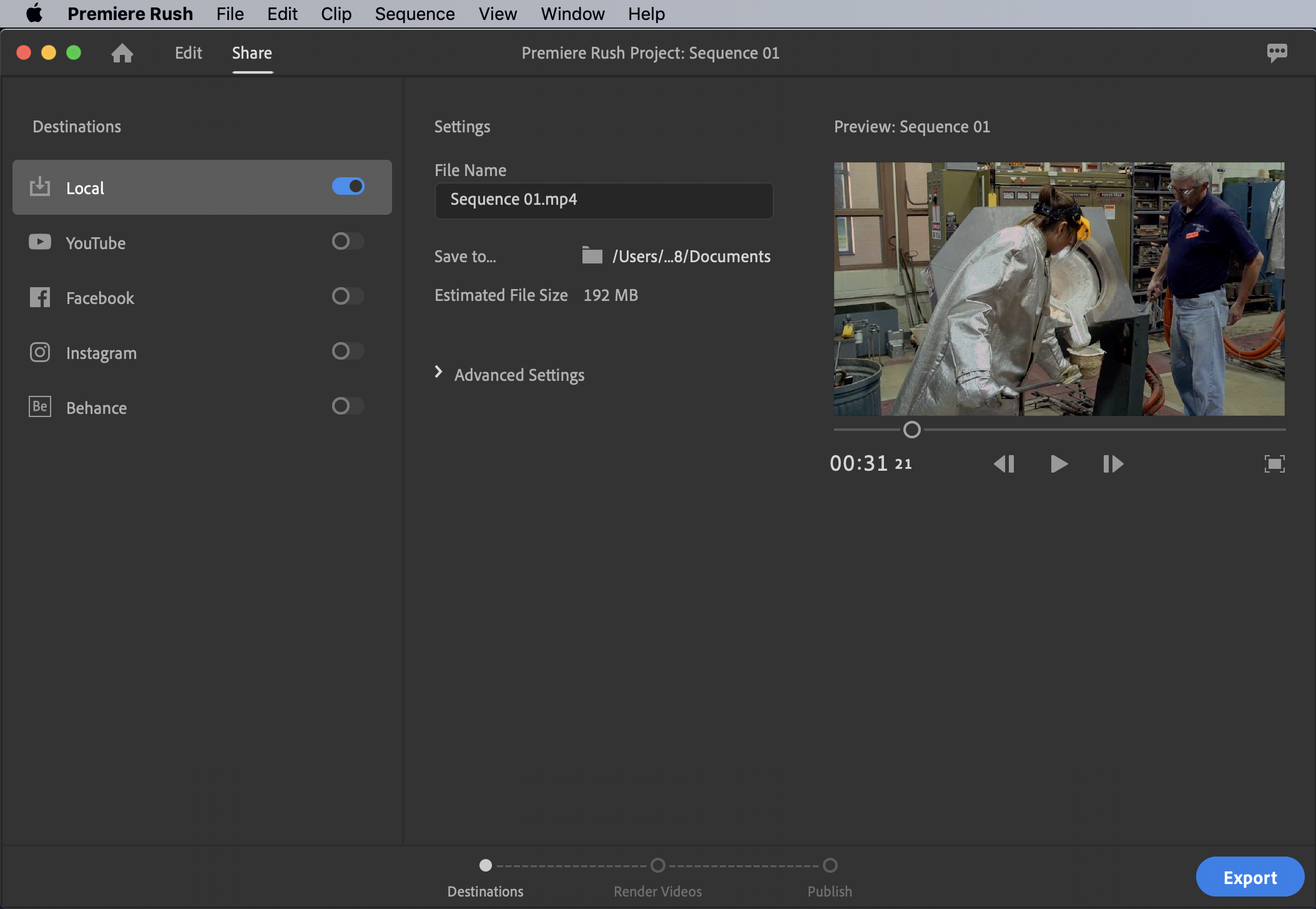 If you wish to change the name of the video, click into the filename field and type in what you want it to be called.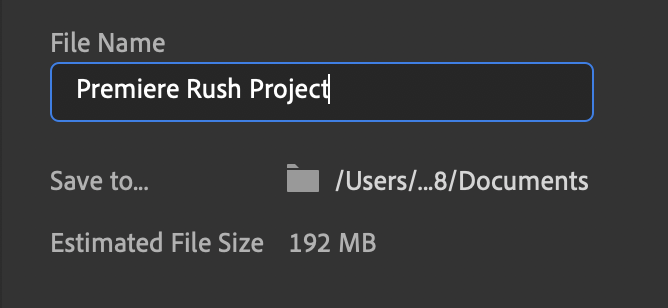 If you want to change where your video is exporting to, click on the current path. In the example above the path is "/Users/…8/Documents."
If you don't change it, Premiere Rush will default to saving to your documents folder.
Navigate to where you'd like your video saved.
NOTE: We recommend saving it to the desktop to make it easy to find. To do this, simply click "Desktop" on the left hand sidebar of the save window.
Click Choose in the lower right hand corner of the window.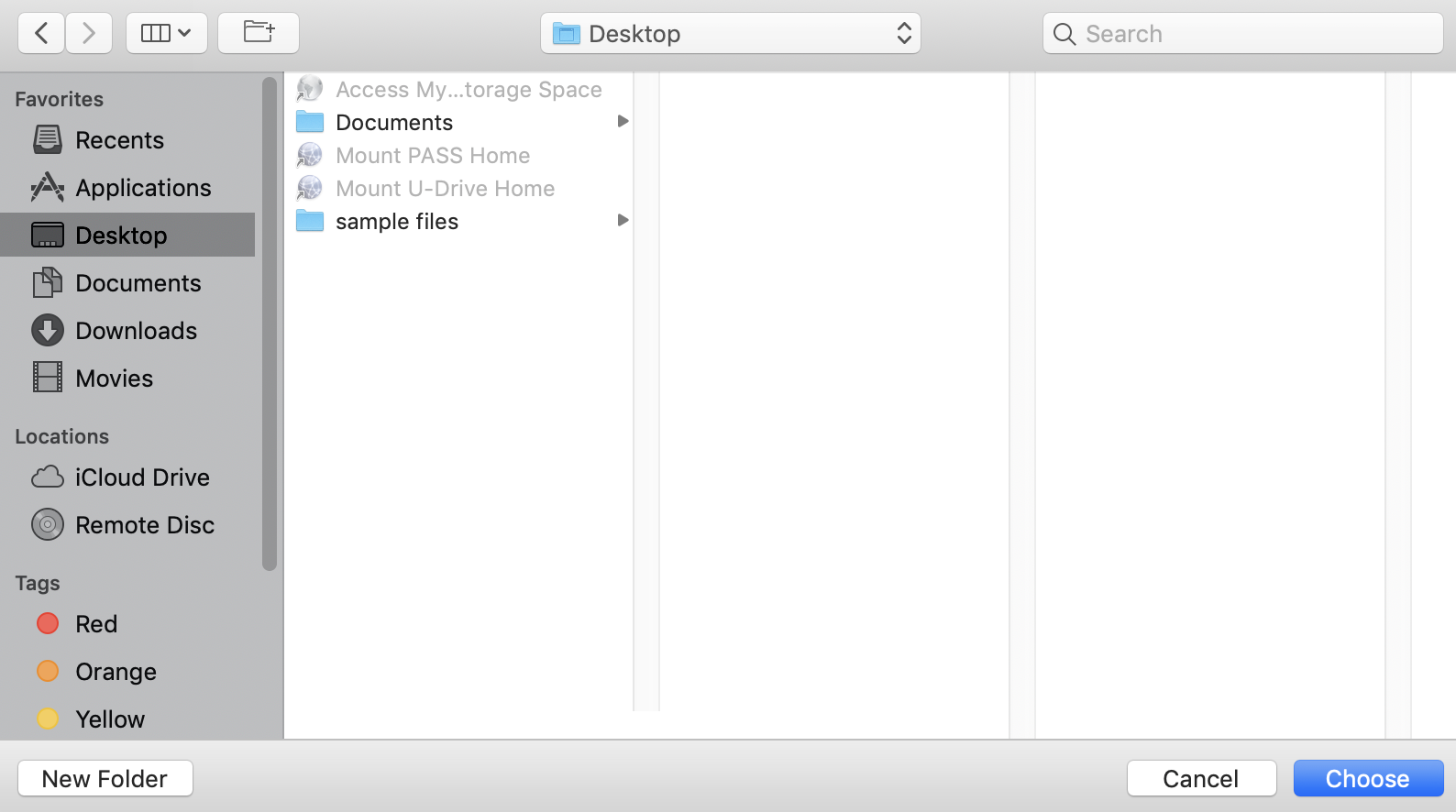 Click the blue Export button in the lower right corner of the Rush screen.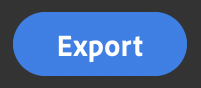 The screen will change to show the rendering (exporting) progress of your video.

When the export is complete, you can click on the video thumbnail to review your exported video, or click Done.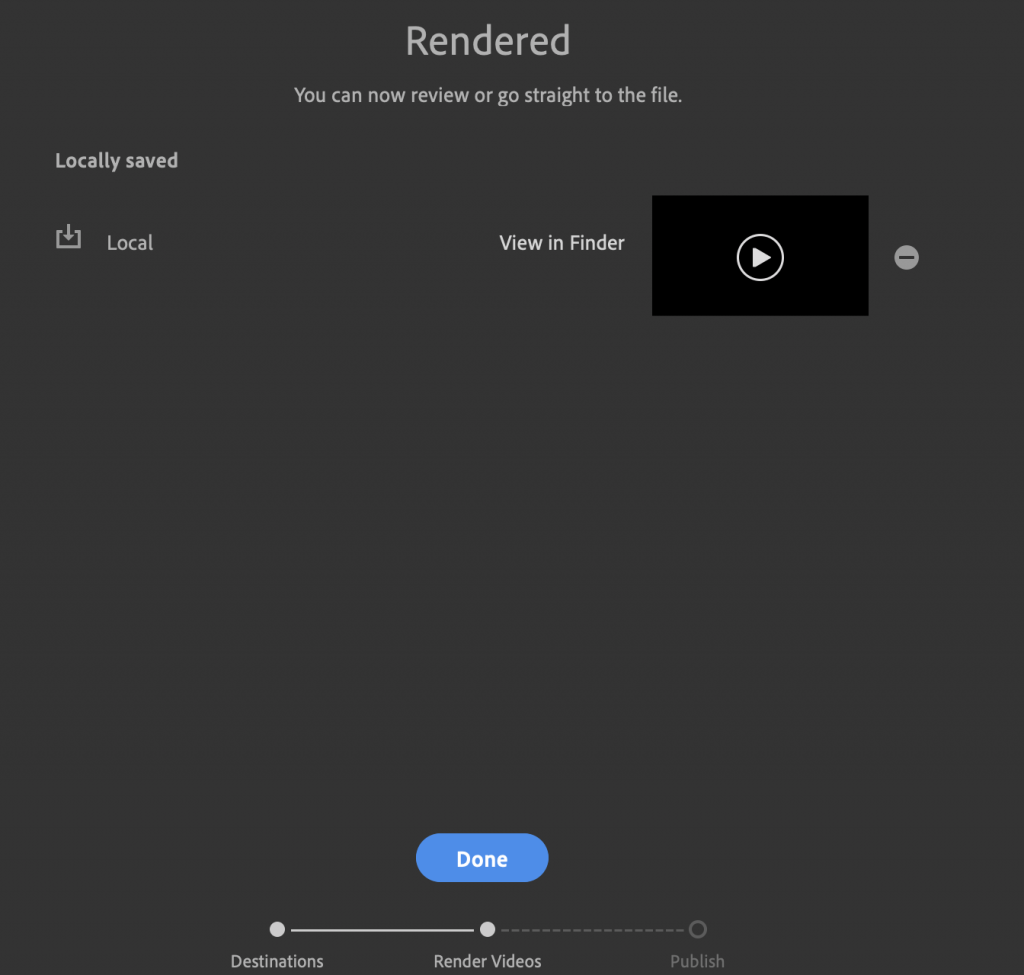 If you need to make revisions, you can return to your project by clicking the Edit tab at the top of the interface, located to the left of the Share tab.
When you are done editing and have a finished video that you are happy with you can quit out of Premiere Rush.
Close or minimize any other windows you may have open and you will see your exported video on the Desktop with a thumbnail of your video and with a ".mp4" extension.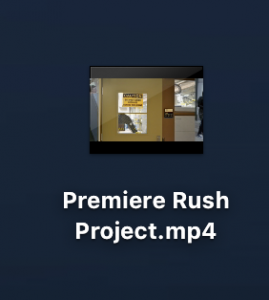 This file can be uploaded to cloud storage or Canvas and be played on any computer.