This tutorial will explain how to set up a link in Canvas to a Box Upload Widget. This will allow students to easily upload their finished projects to a single folder that you will have access to.  The students will not be able access other file that have been uploaded.
To begin, go to box.psu.edu and click the blue login button.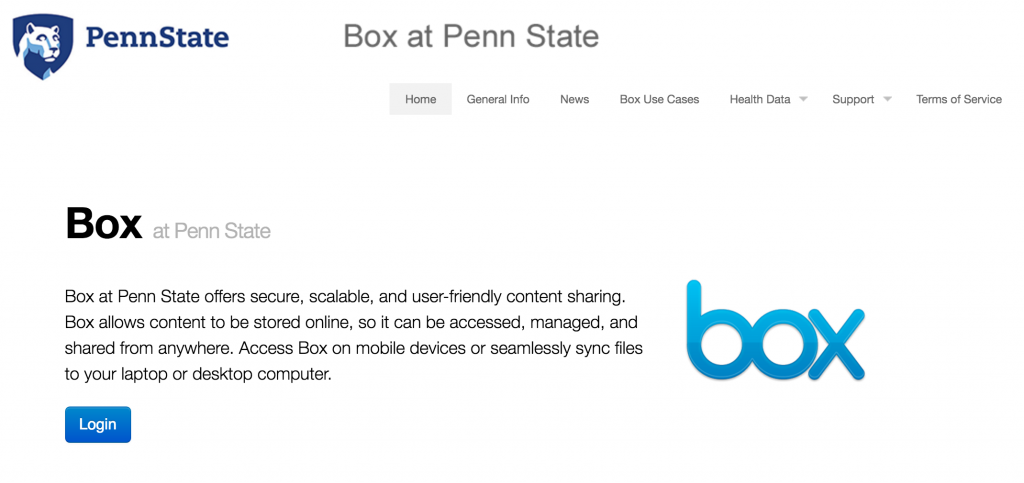 You will then need to log in with your Penn State access account. Once you do, you will be taken your box account.
Near the top right corner of the window you will see four buttons. Click the button marked New at the top of the screen and then select Folder from the drop down menu that appears.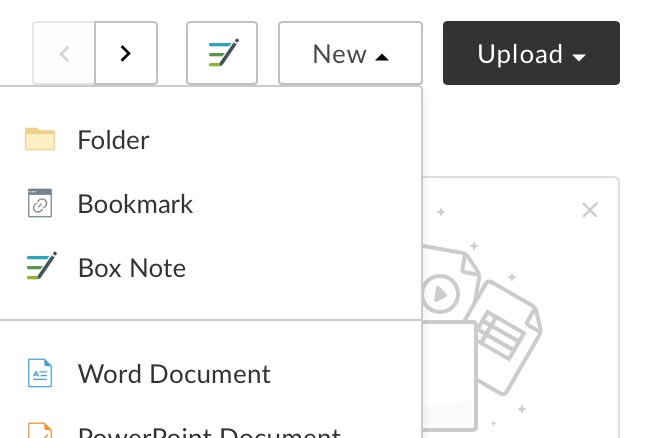 Name your folder and click Create.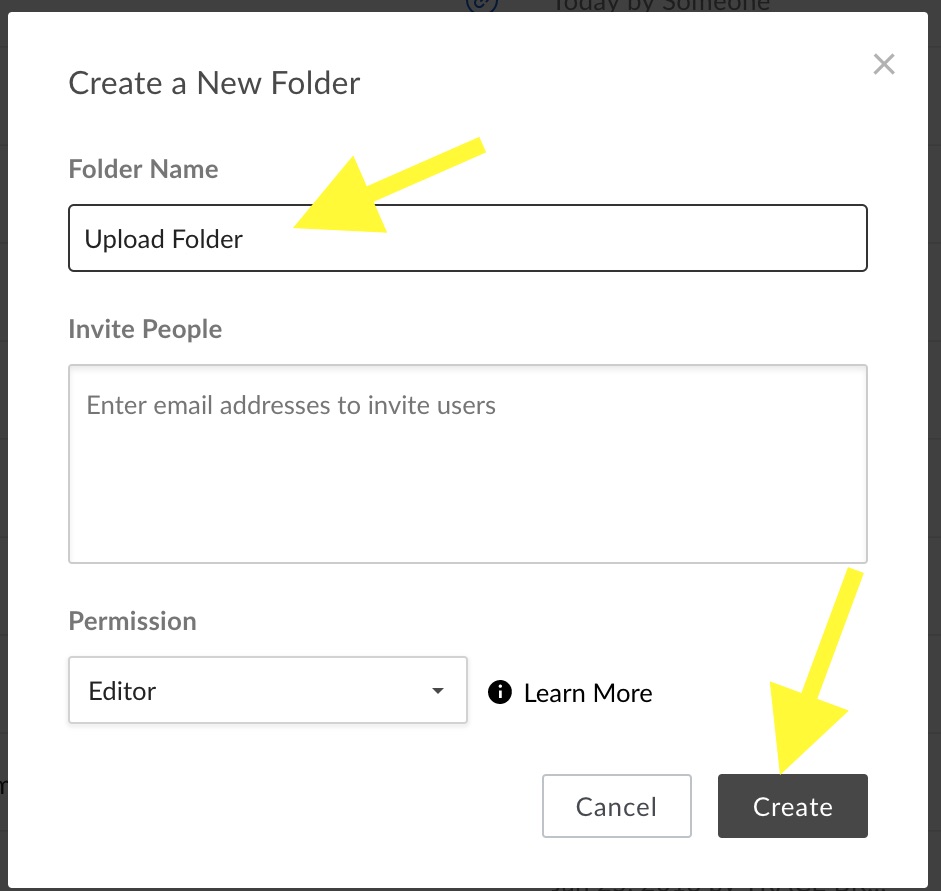 Once the folder is created, you can now share it with your students. To do this you will need to click on the folder options button (denoted by 3 dots) that appears on the right side of your folder. Then select More Actions and then select Upload Embed Widget.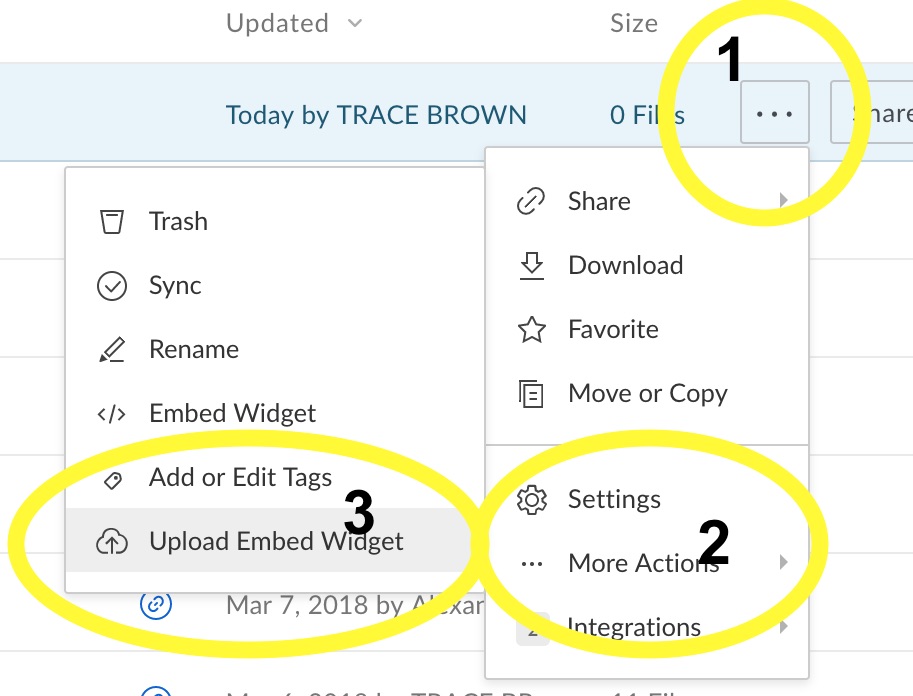 Now click Preview which will open a new browser window with the Upload Embed Widget.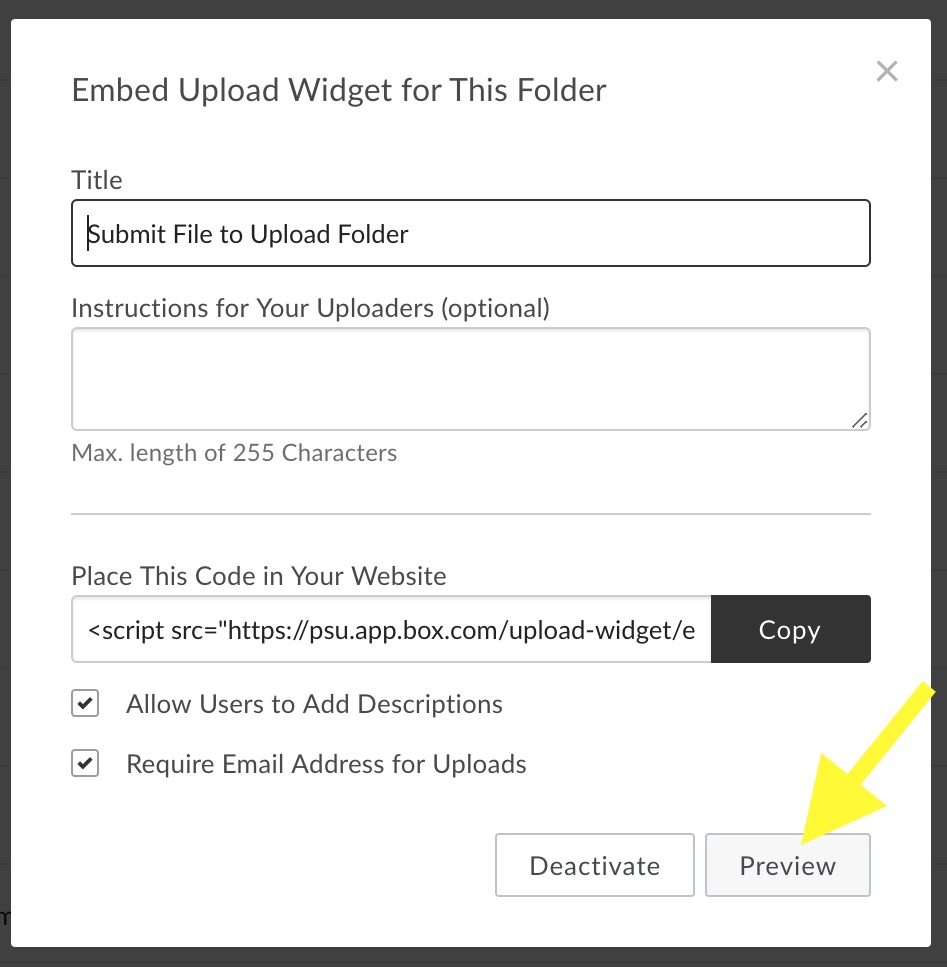 Copy the Preview URL by selecting it and right-clicking or use File Menu>Copy.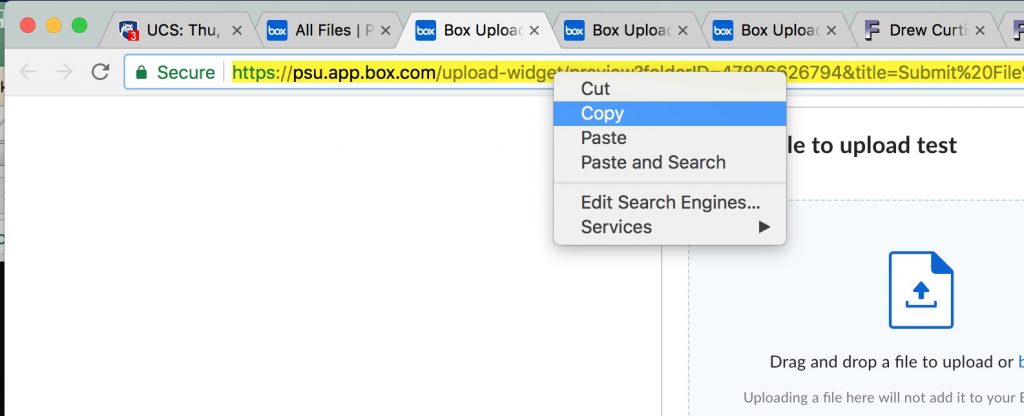 In Canvas you will use the Link to URL tool in the text editor to add the copied Preview URL to your text.  Select the text you want to turn into a link and then Click the Link to URL button.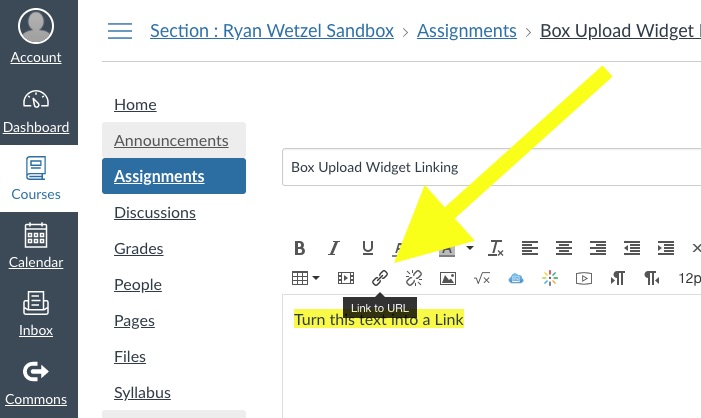 Paste the Preview URL by right-clicking or selecting Edit Menu>Paste into the URL field in the Link to Website window and then Click Insert Link.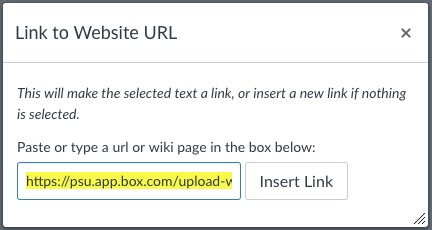 Save and Publish your page in Canvas and when students Click on the Link they will be taken to the Upload Embed Widget page that allows them to upload files to your Box folder.