To create a group folder in Box, first go to box.psu.edu and click on the blue login button and login with your Penn State Access Account.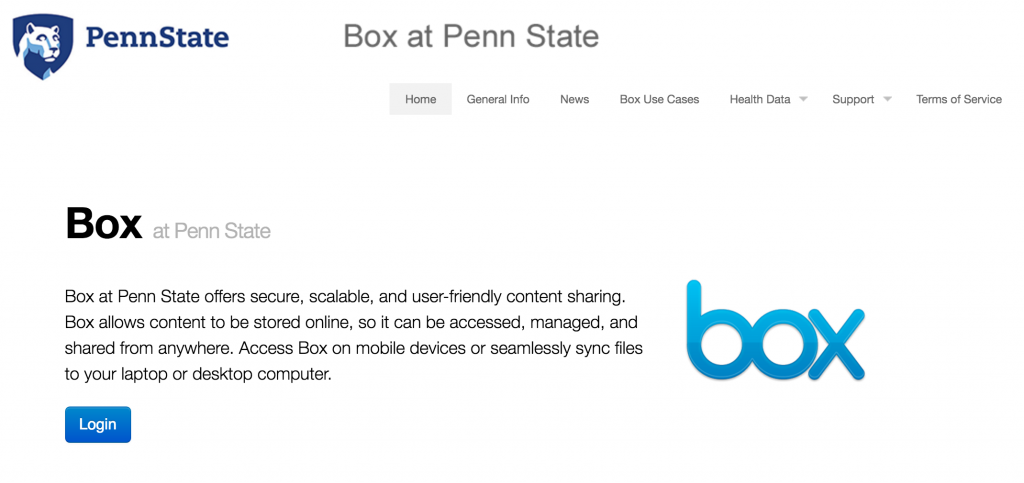 Once you are logged in, click the New button near the top of the page to see a dropdown menu. Click on the Folder option to create a new folder.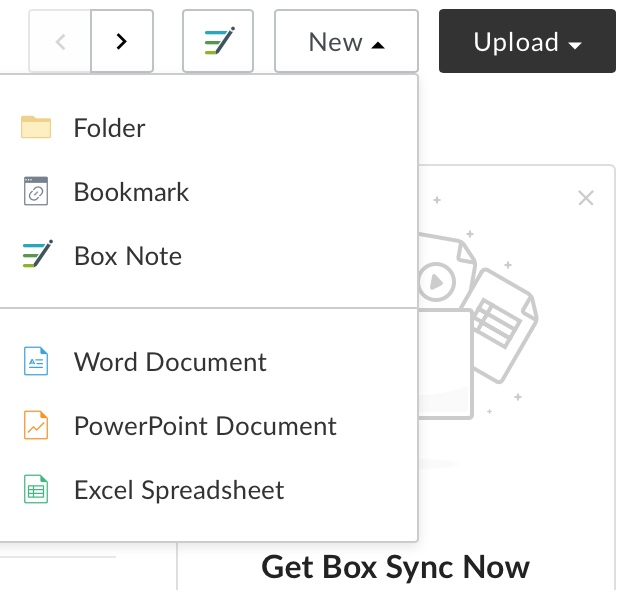 A pop up window will display, allowing you to name your folder and share your folder. Name your folder something specific to keep yourself organized. A good idea is to create folders for individual classes.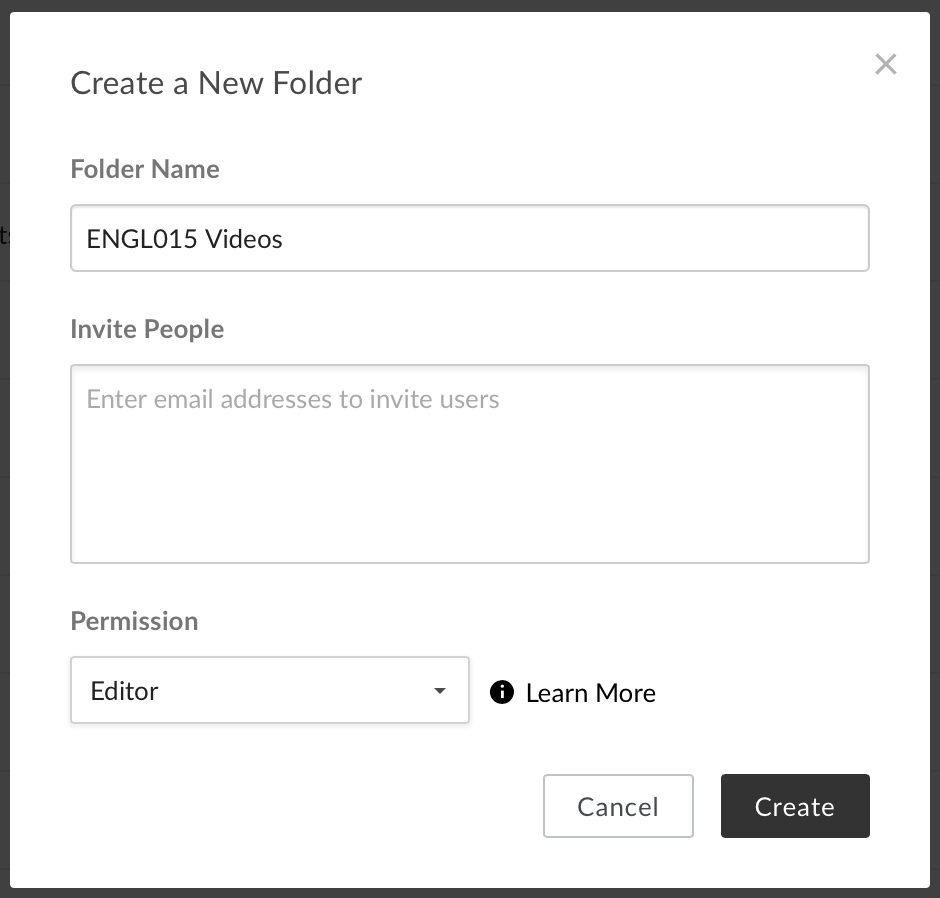 If you want to share your folder with others, you will need to type in the email addresses of the people you want to share the folder with in the Invite People box near the middle of the window. (Hint: You can always invite collaborators later)
By clicking on the dropdown menu near the bottom of the pop-up window, you can set the access type for collaborators.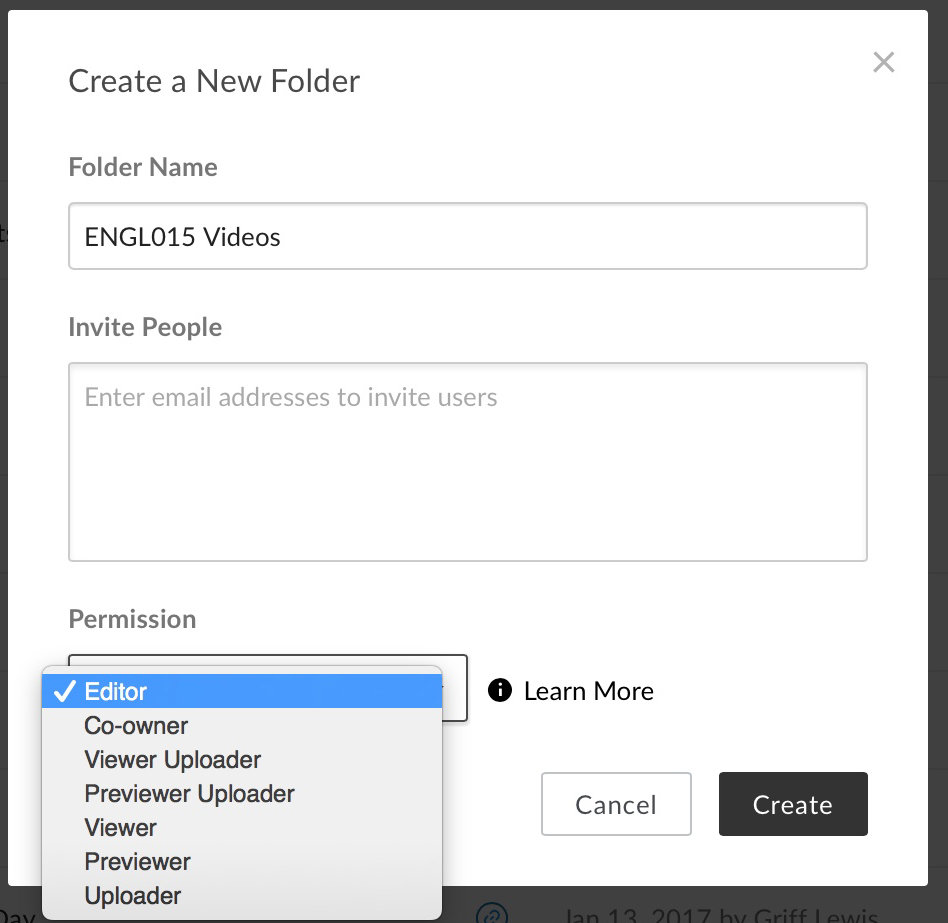 Once you've added in any email addresses and set the access type, click Create. The window will close automatically and your new folder will now be displayed in your dashboard.