Commenting is a useful tool for tracking collaboration and feedback right in the Box interface. Tasks can also be created and assigned with due dates to specific users.
To start commenting, go to box.psu.edu and click on the blue login button and login with your Penn State Access Account.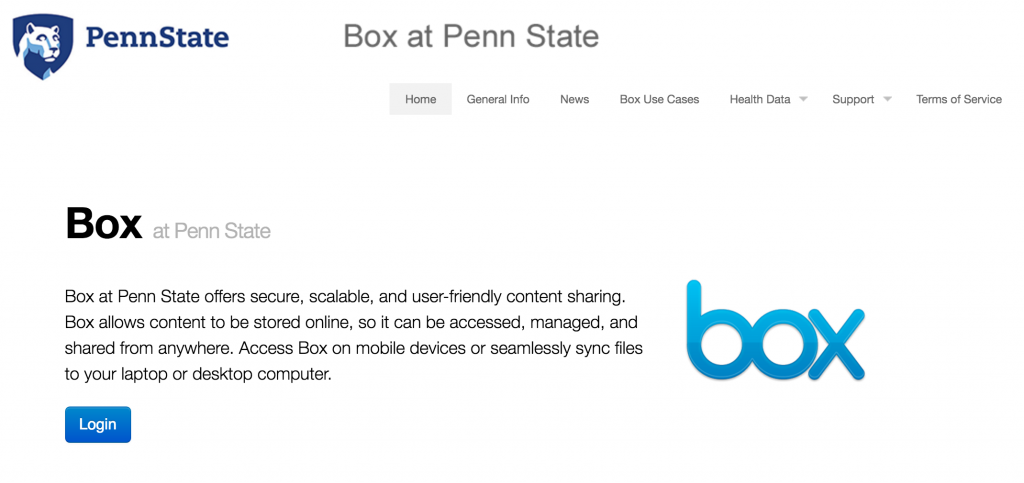 To comment on a specific file, first open the file by clicking directly on the file name in your Box dashboard.

The file will open up with the document on the left side of the screen and an activity sidebar on the right.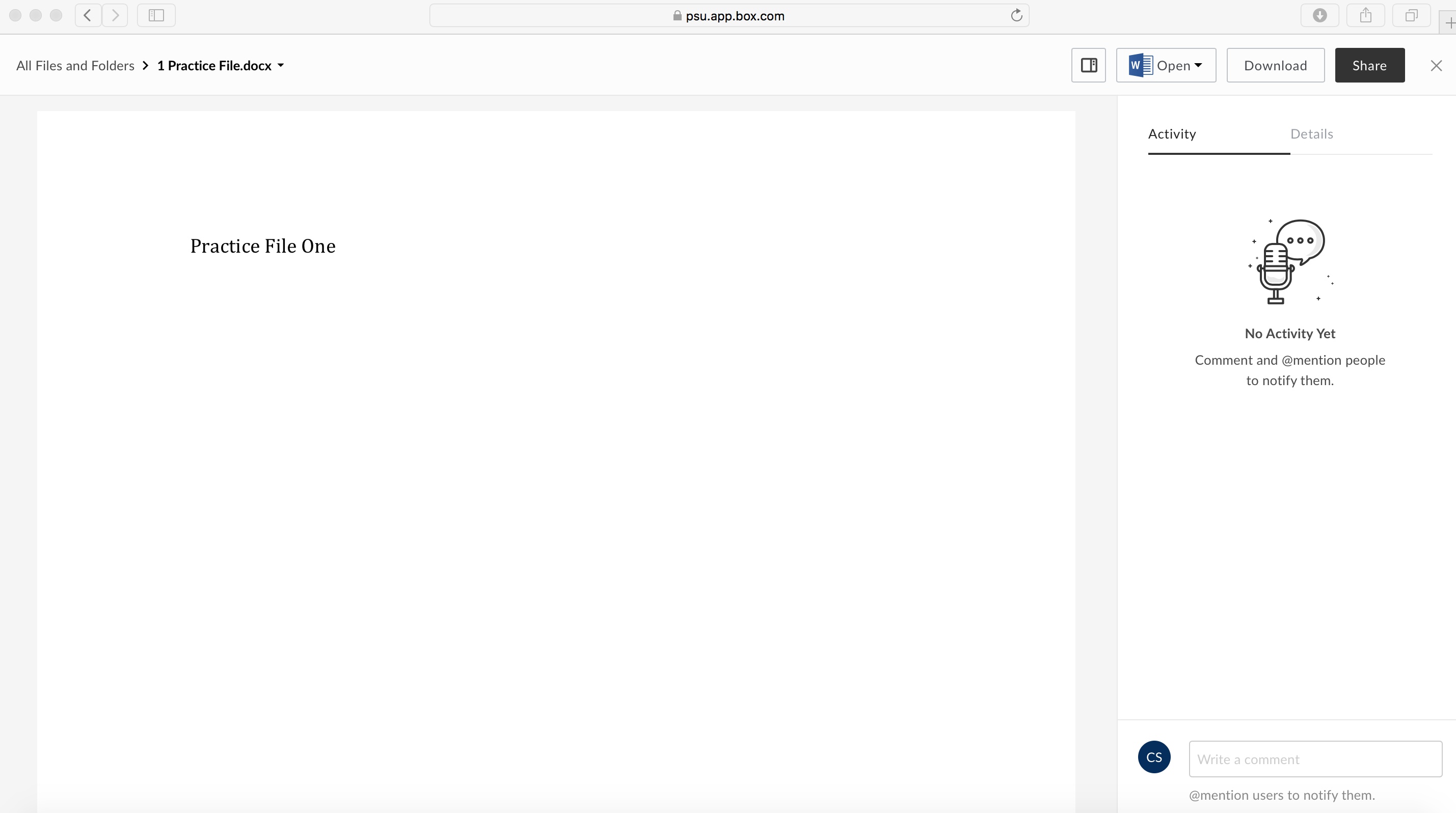 Type your comment in the comment box in the bottom-right portion of the screen and then click the Post button below the comment area.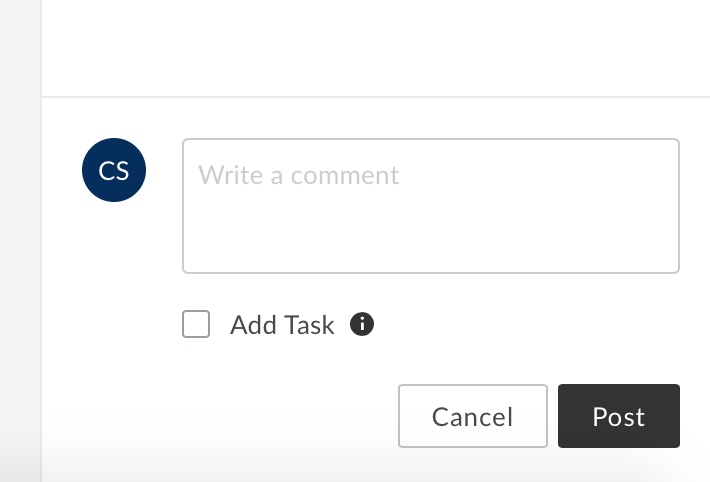 Your post is now added to the comment thread. Posts by other users you've shared the document with will show up here, too.
To call attention to a specific person, use the @ sign in front of an individual user's name. This function will email the person letting him/her know that he/she was mentioned in a comment on Box.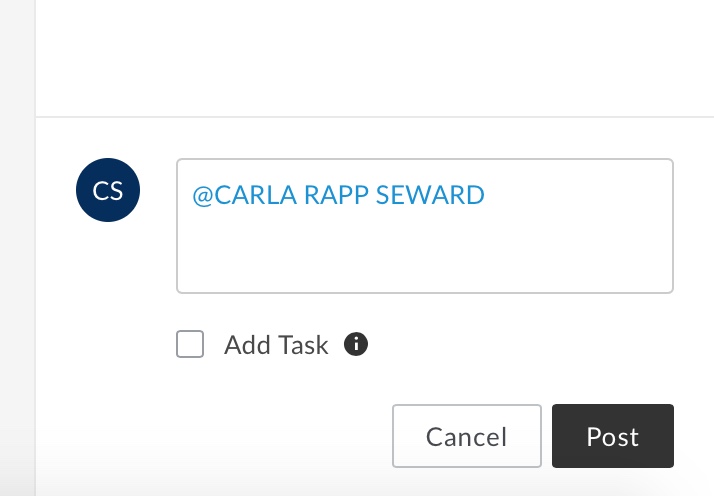 On the activity sidebar (on the right side of the screen), click on the Add Task check box.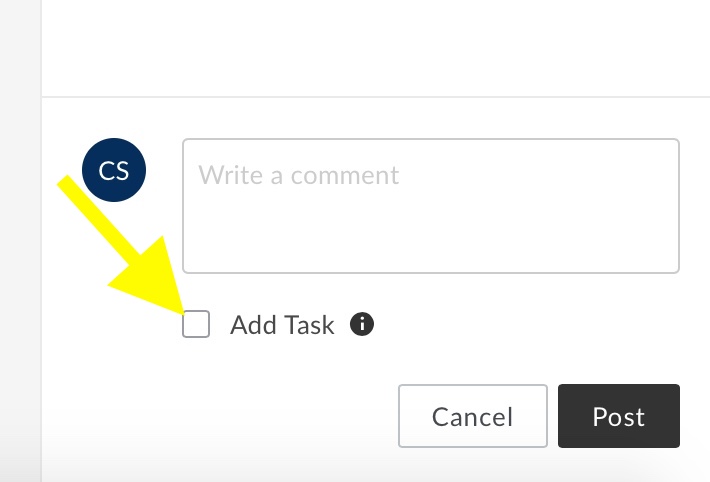 In the comment box add a description of the task. In the assignees box assign the task to individuals by typing each person's name or email address. Add in the due date, if necessary, in the box below the assignees. Then click on the Post button.
*Note: You must share the file with other users before you're able to assign tasks to others.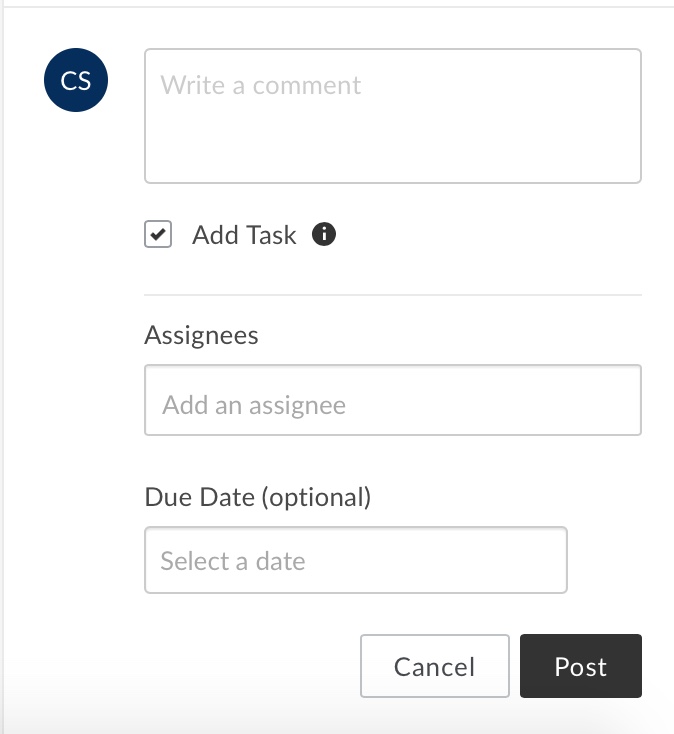 An email will be sent to the assignee, alerting of a new task assigned to him/her in Box.