First, go to box.psu.edu and click on the blue login button and login with your Penn State Access Account.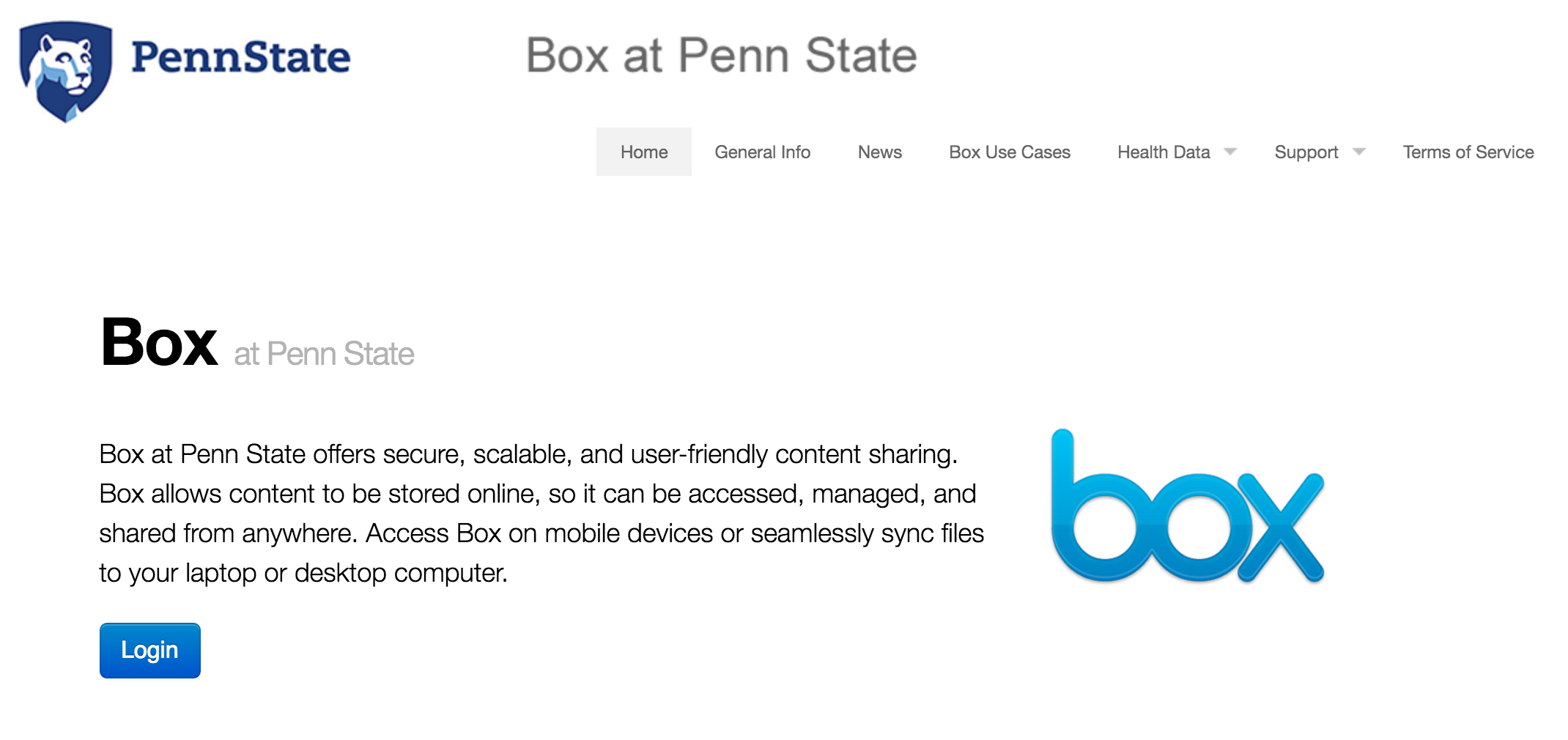 Once logged in, you will see your dashboard that includes your files and any shared folders or files you have.

To download a file from Box, select the file you wish to download by single-clicking on it in your file list. Then, click on Download in the top right corner of Box.

Depending on the size of the file, it may take a few minutes to download.