Box Migration & Retirement
Migration of the University's Box data began in October 2020, and 
Box cloud storage
 will be retired at Penn State in 
September 2021
. Student, faculty, and staff files will be migrated to
Microsoft Office 365
over the coming months. This move will help save on expenses to the University, simplify support, and allow us to leverage existing storage offerings.
How to Upload a File to Box
To upload a file into Box, first go to
box.psu.edu
and click on the blue login button and login with your Penn State Access Account.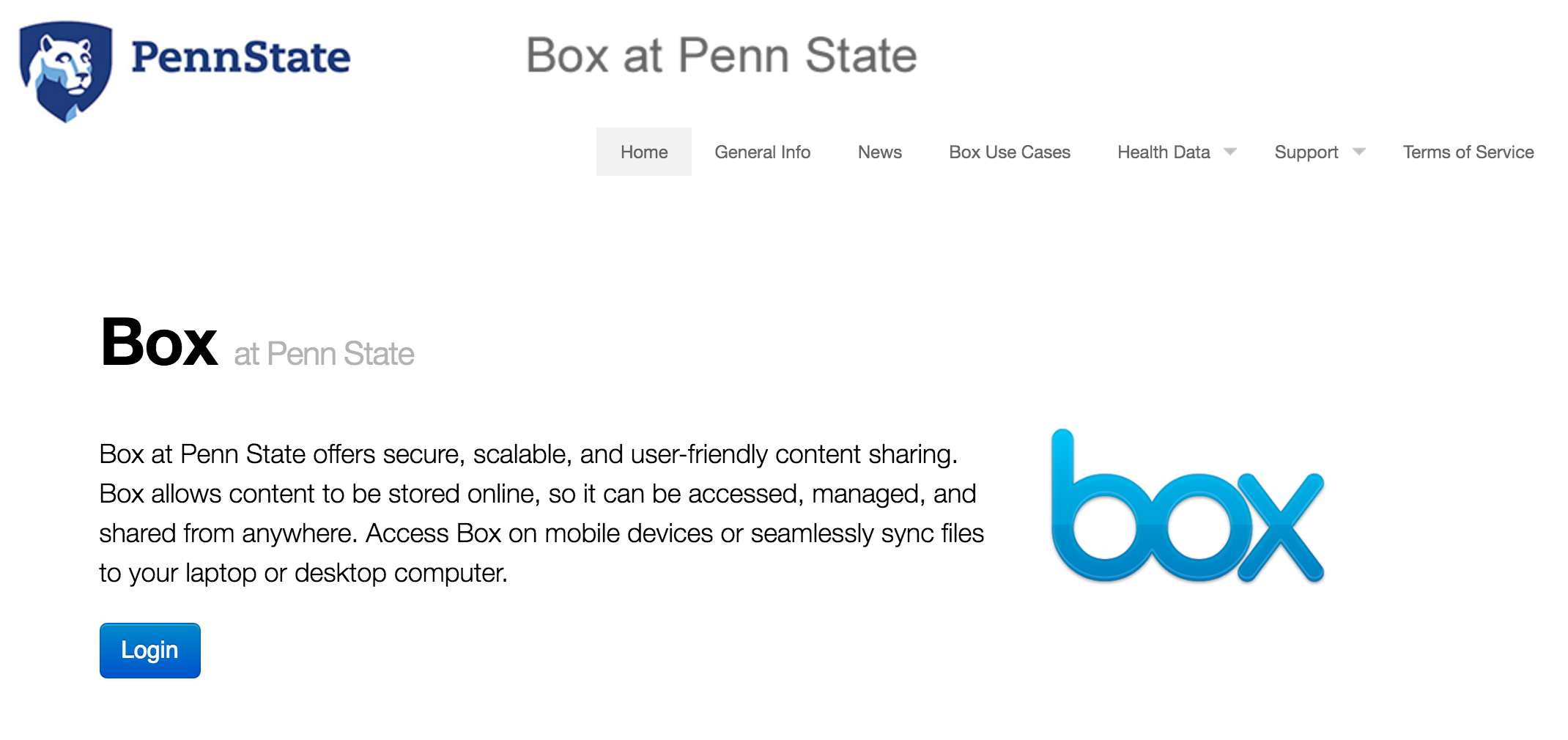 Once you are logged in, there are two ways to upload a file. The first is by clicking on the Upload button at the top and select file from the drop down menu that appears.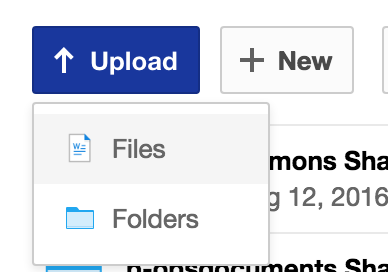 Then select your file and click
Open
to upload it to Box.
The second way you can upload a file is by simply dragging and dropping the file you wish to upload directly into the Box upload window.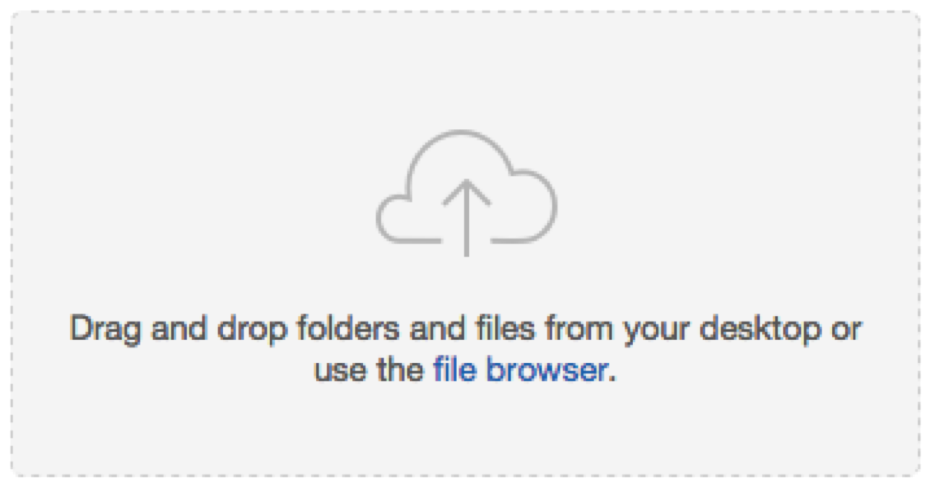 This will upload your file into whatever Box folder you are currently in.